Duckie at HOME
Shekina Rose, Families Editor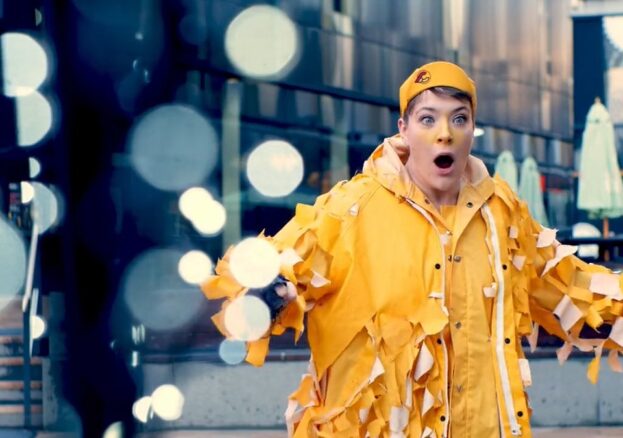 Duckie, the musical and magical reimagining of Hans Christian Anderson's The Ugly Duckling, is bringing family friendly glamour and glitz to HOME Manchester this December, Duckie was originally created by cabaret superstar, Le Gateau Chocolat, who is currently out spreading his wings, so brand new cast member Paula Brett is assuming the role of Duckie for the first time. With a running time of 40 minutes, Duckie is a perfect family-friendly cabaret for younger audiences aged three and up.
At the heart of the story of Duckie is an important message of celebrating differences, while being yourself and carving out your own identity. The show promotes empathy, tolerance, self-acceptance, identity and belonging. Set in an animal circus, Duckie struggles to fit in and feel accepted. Join Duckie on a moving, honest journey of self-discovery, asking questions of the 'happy ever after' in a celebration of difference and realising that the things that make us unique are our strengths.
Duckie at HOME is a unique and creative version of the familiar children's tale we all know and love. You and your family will be laughing out loud, swaying those hips and singing along, as the story is told through uplifting music, clear narration, incredible costumes, and fun and engaging audience interaction.
'A reinvention of family theatre' ★★★ ★ ★ Critics Choice, The Reviews Hub
'Duckie delivers a message of acceptance and tolerance that resonates with adults and sews a seed in young children that hopefully blossoms in every new generation.' Live Art Alive
'Duckie' is a beautiful, thoughtful show… Salvation isn't going to be found by turning into a beautiful swan – it comes from accepting yourself and realising it's ok to be different.' Circles and Stalls
Find out more about Duckie at Home by clicking on the Book Now button below.