DaDaFest International at Bluecoat
Kristy Stott, Theatre Editor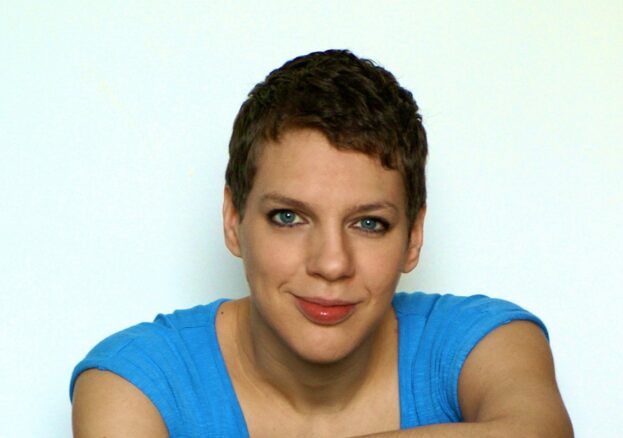 This autumn venues across the city of Liverpool will take part in DaDaFest, an international biennial festival which celebrates disability and D/deaf artists. DaDaFest has been at the forefront of disability arts since it was founded in 1984 and the 2018 programme is set to include more than fifty exhibitions, performances, workshops and talks by both popular household names and newly emerging artists.
This year comedian Francesca Martinez, theatre-maker and comedian Jess Thom, Stop Gap Dance Company, and artists Faith Bebbington, Jonathan Griffith, Simon McKeown and Martin O'Brien, and multi-instrumentalist Sarah Fisher are among the line-up.
Artists will explore notions around ageing, death and disability and will probe concepts surrounding temporality and the legacies that we leave behind. All pieces included in the festival will respond to the theme, Passing: What's your legacy?
With 2018 marking the First World War Centenary, DaDaFest will also commemorate the end of the First World War as a key moment for modern acknowledgement of disability as a social construct.
The events will spill out across Liverpool city centre and beyond and will be held at a wide range of venues, including St Georges Hall, Royal Court Liverpool, the Bluecoat, Tate Exchange, Constellations, the Unity Theatre and World Museum. This year DaDaFest is also expanding its geographical reach with a performance by the acclaimed Stop Gap Dance Company taking place at Storyhouse Chester.
Award-winning artist Simon McKeown's interactive No Passengers, a vintage disability cars installation will be seen at St George's Hall. And Gina Czarnecki's special exhibition of eco-friendly coffins, designed by local and national artists – Who We Are Now – can be found in the grounds of Liverpool Cathedral.
The Unity will host Jonathan Griffith's Retrospective throughout the festival period, and Griffith will take part in special talks at the theatre and in Chester Lane Library, St Helens.
Martin O'Brien's video installation Until The Last Breath is Breathed comes to St George's Hall and the acclaimed Jess Thom showcases Samuel Beckett's Not I, the story of a woman's life told at top speed by a disembodied character, 'Mouth', at the Bluecoat.
Meanwhile, Francesca Martinez brings laugh-out-loud comedy in What the **** Is Normal at the Unity Theatre and Chester Lane Library in St Helens.
Finally, DaDaFest team up with Action Transport and Unity Theatre for a seasonal show collaboration, for the highly theatrical and bold retelling of the classic family tale – Beauty and the Beast.
DaDaFest Artistic Director Ruth Gould said: "The programme includes moments that affirm, celebrate and inform on the very essence of what it is to live as people who are disabled, Deaf, young, old and the many interactions and happenings that we encounter as we journey through life. We all have stories, we all matter as we all part of the human race."
DaDaFest is disabled-led and disability-focused but for absolutely everyone. All performances will be Relaxed and BSL interpreted.