Contemporary British Painting Prize 2023 at Huddersfield Art Gallery
Katie Evans, Exhibitions Editor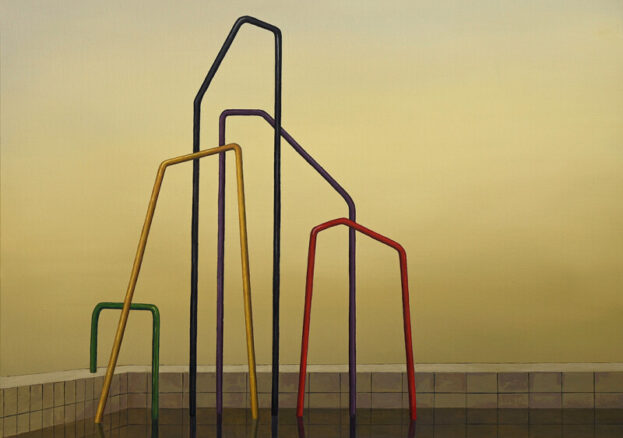 Huddersfield Art Gallery welcomes the return of one of the UK's most prestigious art prizes: the 2023 Contemporary British Painting Prize. 
Out of more than 1100 entrants, Rich Jellyman has been awarded this year's prize, scooping £8,000 and securing membership to the Contemporary British Painting group. Jellyman's works, including 'Chicken (1)' below, combine painting with internet culture. Taking memes, AI and video games as starting points, Jellyman's most recent series of paintings explores AI-generated portraits.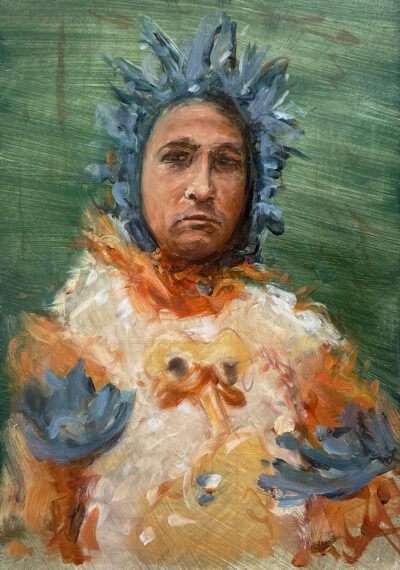 The Contemporary British Painting Prize was launched in 2016 and is open to artists living and working in the UK, with all exhibitors receiving a £400 fee. Robbie Bushe received the Highly Commended award and its £2000 prize for his works depicting detailed, invented narratives, often set within 'architectonic constructions', celebrating the tropes of sci-fi film and TV.
And shortlisters Suzy Willey and Emma Tod are also currently exhibiting in the John Moores Painting Prize at Liverpool's Walker Art Gallery. Willey's paintings are deliciously substantial – cartoon stills and geometric patterns are intertwined, fitting satisfyingly together in thick licks of paint. And Tod's beautiful layered glazes create a shallow field of depth, illuminated from within, as though you could reach in and feel a fog against your skin.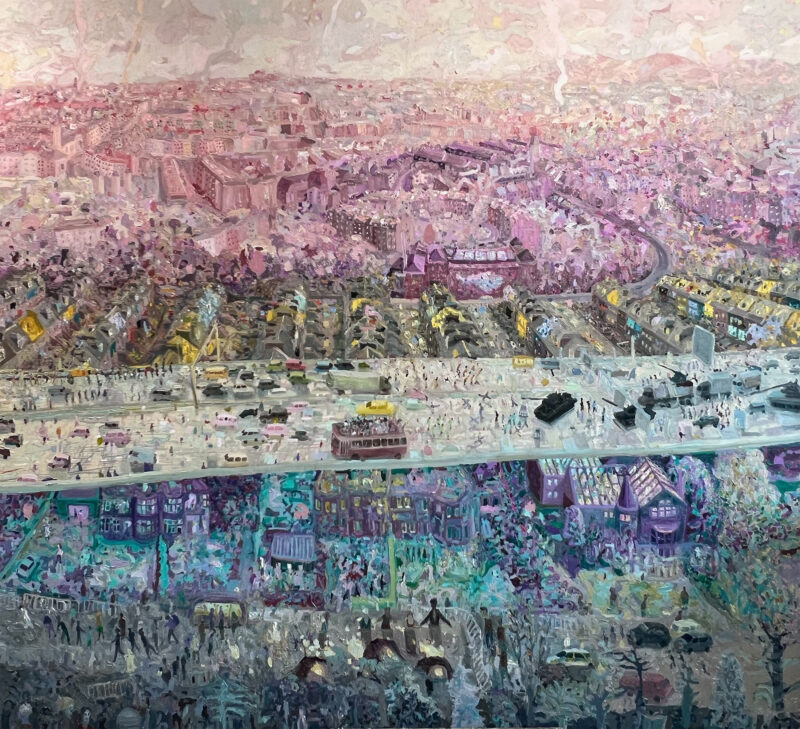 Founded in 2013 by painters Robert Priseman and Simon Carter, Contemporary British Painting is an artist-led organisation that platforms current trends in painting with exhibitions, talks and publications. Three works by each of the 16 shortlisted artists will be on display until 11 November at Unit 7, Huddersfield Art Gallery's temporary home, when the exhibition tours down to London's Thames-Side Gallery.