Boris the Musical at Z-Arts
Andrew Anderson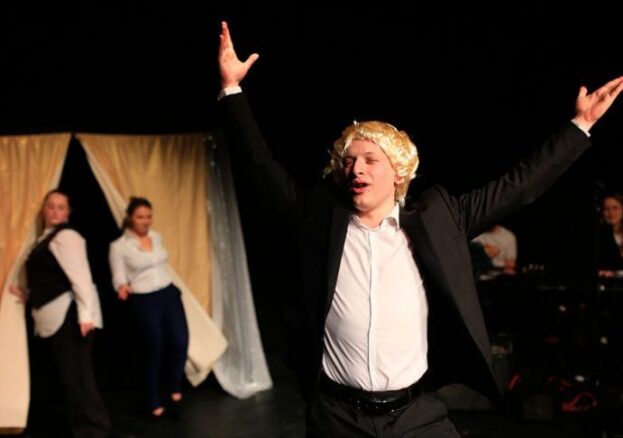 Musicals are big, bawdy and brash. Add the word 'buffoon' to that list and you've got a pretty good description of Boris Johnson. It therefore makes perfect sense to make a musical about his life: Boris the Musical.
Actually, Boris the Musical is more of a comedic revue than a true musical, but nevertheless it does a great job of sending up the cock ups and calamities of the ultra posh MP. We've got Boris buggering up Brexit, Boris making a balls up of speaking to the common man, and Boris generally just being, well, Boris.
Written by Laurence Peacock with composer Hollie Morrell, Boris the Musical debuted earlier this year and got some strong four-star reviews. Now it is back for three nights as part of Manchester Fringe Festival at Z-arts. No, this isn't satire that is going to change the world, but it is a good laugh – and with Boris still on the loose, we could all do with that right now.