Abi Hynes in conversation with Tania Hershman at Blackwell's
Sarah-Clare Conlon, Literature Editor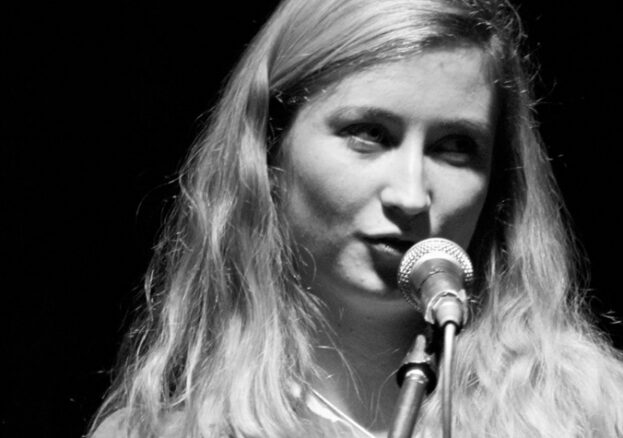 Prepare to be spooked on Halloween Eve as Abi Hynes launches her debut short story collection Monstrous Longings, published the very same day and featuring contemporary fictions of a feminist speculative lilt that explore the themes of love, hunger and obsession. We're told: "They are poignant, sometimes frightening, sometimes funny tales of human relationships and desires that view the world at a slant, or take the reader to worlds that are not quite like our own."
Abi Hynes will be reading extracts from her new book Monstrous Longings and chatting about it with short story writer, poet and novelist Tania Hershman, as well as answering questions about the craft of writing and the specifics of spec fic. Hot off the press, Monstrous Longings will be available to purchase on the night and Abi will be signing copies after the talk, so remember to bring your readies.
Abi Hynes' Monstrous Longings is out with Dahlia Publishing, a Leicester-based independent press that publishes contemporary, original fiction and champion regional and diverse voices. Their blurb gives us a taste of what to expect: "A desperate mother buys a love potion to win back her daughter's affection. An actress has a forbidden encounter with her animal body double. An idyllic new home comes with an unexpected lodger – a poltergeist. Exploring themes of desire, womanhood, and obsession, Abi Hynes' collection of short stories is sometimes funny, sometimes uncanny, but never too far from the truth."
Abi Hynes is an award-winning drama and fiction writer based in Manchester. She used to run live lit and scratch night First Draft in the Northern Quarter, if you cast your minds back, and has appeared at various ghost story-telling events. Her short stories have been published widely in print and online, including in Black Static and Interzone, and in short fiction anthologies from Boudicca Press, Fairlight Books and Splice. She won the Cambridge Short Story Prize in 2020, and was shortlisted for the Bath Flash Fiction 'Novella in Flash' Award in 2017. Her plays have been performed across the UK, and she has written four episodes of historical audio drama Dark Harbour. She also writes for TV, and her script Long Lost was on the Brit List in 2022.
A queer writer of odd things, Tania Hershman lives in Manchester and is the author of three short story collections (including The White Road and My Mother was an Upright Piano, both published by Salt), two poetry collections, two poetry pamphlets (including How High Did She Fly, joint winner of Live Canon's 2019 Poetry Pamphlet Competition) and a novel, Go On. This hybrid 'fictional memoir-in-collage' came out with Broken Sleep Books in November 2022 and her second poetry collection, Still Life With Octopus, was published in July 2022 by Nine Arches Press. Tania has a PhD in creative writing inspired by particle physics, so perhaps she'll bring some science to proceedings.