Crossings: community and refuge at People's History Museum, Manchester
Creative Tourist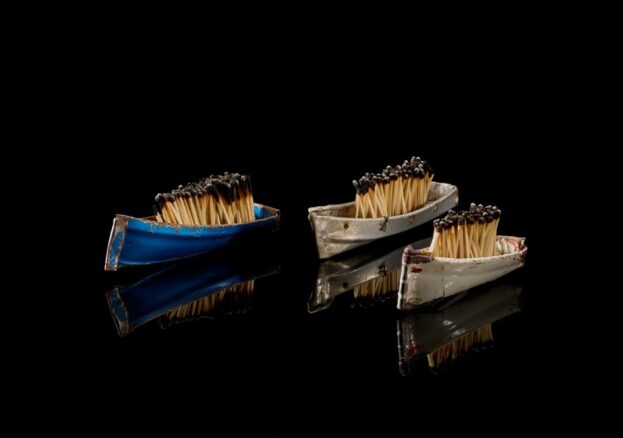 People's History Museum in Manchester presents a powerful display highlighting the perilous journeys made by refugees, and the ongoing humanitarian crisis. Featuring the Lampedusa cross, alongside Syrian born artist Issam Kourbaj's installation Dark Water, Burning World.
The Lampedusa cross was made by the Italian island's carpenter Francesco Tuccio, from fragments of a boat that was wrecked off the coast of Lampedusa on 11 October 2013. The boat was carrying Eritrean and Somali refugees attempting the crossing from Libya to Europe. Tragically over 300 people drowned. The island's inhabitants helped to save 155 others, risking their own lives in the process. Tuccio, moved by the refugees' experiences, but frustrated that he could not make a difference to their situation, made a cross for each of the survivors as a symbol of salvation and hope.
Dark Water, Burning World by artist Issam Kourbaj examines the plight of Syrian refugees and the journeys they undertake. The installation includes twelve little boats made from repurposed bicycle mudguards, jam-packed with upright, extinguished matchsticks, evoking huddled groups of people making the dangerous sea crossing to Europe.