The White Hart Inn
Ian Jones, Food and Drink Editor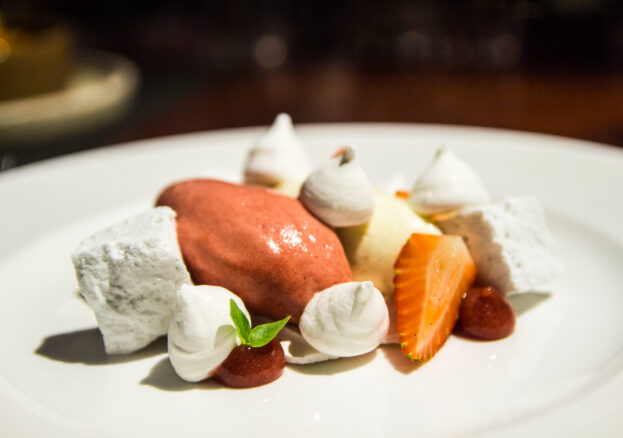 The White Hart in Lydgate, an unassuming sleepy village in Oldham, is building a reputation as one of the region's go-to places for food-lovers and wine buffs. As well as catering for food and drink, it also has a delightful handful of hotel rooms for visitors to stay overnight.
The trip to Lydgate isn't easy, involving trains, buses and automobiles, but it's worth the trek. The White Hart Inn is a bustling, friendly place, with a jam-packed pub in one half of the building, and a more laid-back, but just as welcoming restaurant at the other, and a handful of charming rooms just a short walk down the street. It's all majestic views over the British countryside and quaint olde worlde features, like stiles and cobbled streets. Think the Hovis ad, but with high-end cuisine.
The hotel rooms are ideal for those looking to make the most of the British countryside
The atmosphere is no-nonsense, but with an eye on the finer things in life. The food traditional, with enough flourishes to let you know this is something more than the typical pub. The menu is packed with dishes you'll recognise, such as goats cheese, pate and crispy haddock, plus a few more interesting items such as beetroot tart, lobster ravioli and aubergine tagine.
The aforementioned lobster ravioli is an excellent place to begin. A singular plump ravioli, packed with gently-season lobster flesh, on a bed of spinach, and surrounded by a warm buttery sauce that has smart notes of coriander. Best of all? It comes topped with a nicely pan-fried piece of lobster, like a little fishy hat for the pasta.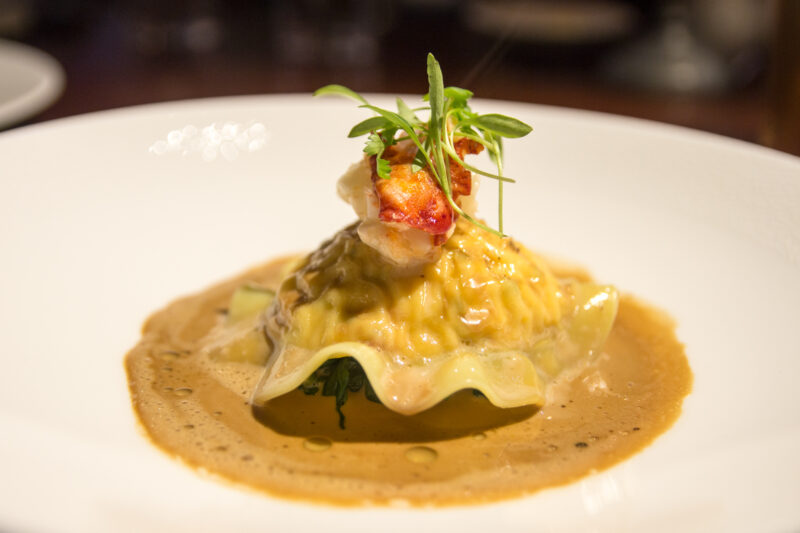 The goats cheese and beetroot starter is equally delicious, and somewhat easier on the eye, stylised like all the best high-end courses, with a paper-thin slice of crispy bread and a few poached figs. Portion size is good, a nice balance of quality and quantity.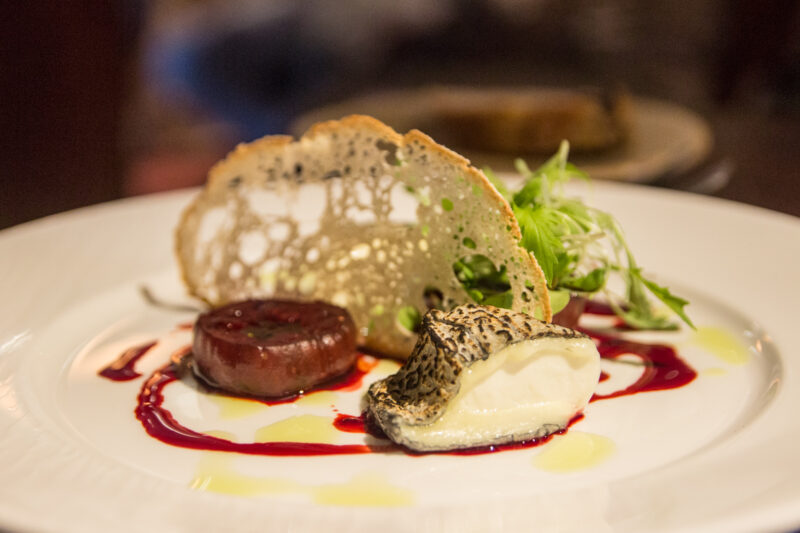 For mains, we continue with the lobster – as the great George Benson once sang, never give up on a good thing. If you're a lobster fan, go for the whole portion, you can never have too much lobster. And this is especially good, with a perfect balance of garlic and parsley, and even a few roast heritage tomatoes – not something you'd often find nestling up against a lobster, but they add a nice sharpness to all the creamy soft flavours.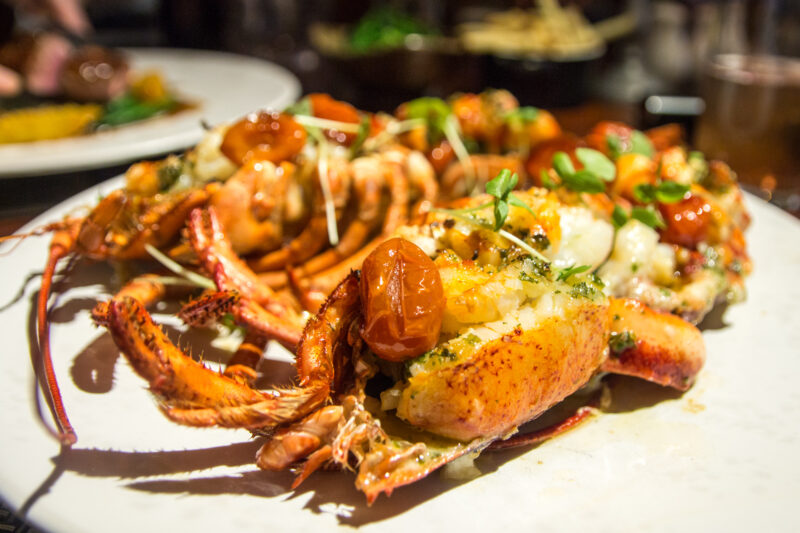 The Gressingham duck dish is a little more unusual, in a good way. A few thick chunks of this red meat, with honey flavours and the rarely-spotted roast peach, which matches the rich duck flavours wonderfully. All on a bed of brilliantly damp pak choi.
The desserts are arguably the best element
The desserts are arguably the best element. In particular the strawberry pavlova, made with chantilly cream and big cubes of marshmallow, but the vanilla creme brulee, which makes impressive use of apricot sorbet is worth a look too.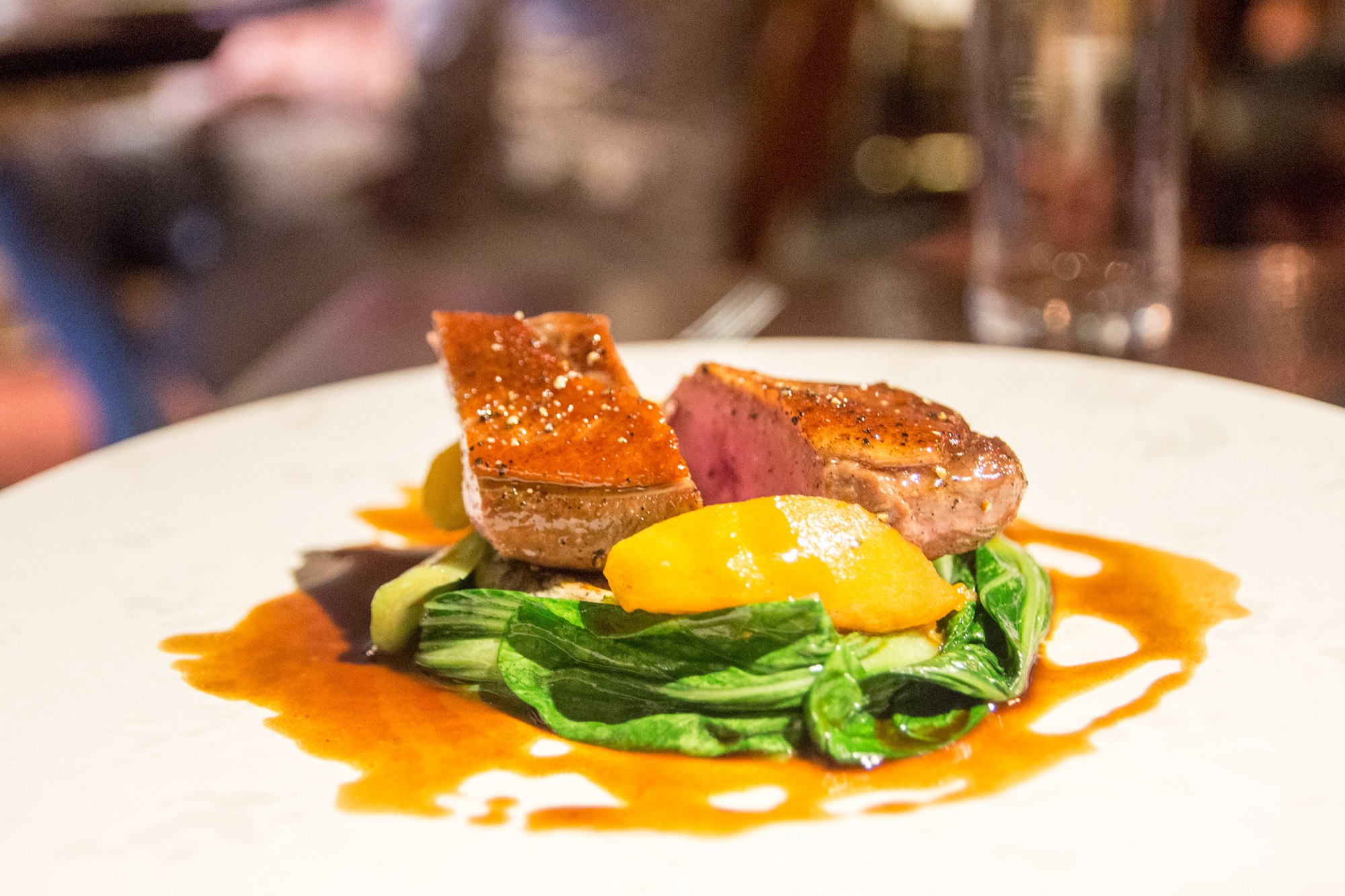 And the White Hart hotel rooms match up well. Just a short walk down from the restaurant, they're spacious, with high ceilings and a modern bathroom with an excellent deep bathtub to doze off in. They're ideal for those looking to make the most of the British countryside, plus dog-friendly so you can take your pooch across the hills and dales before returning for a relaxing evening at the inn itself, followed by a fantastic night's sleep in the comfy beds.