The Vale
Kristy Stott, Theatre Editor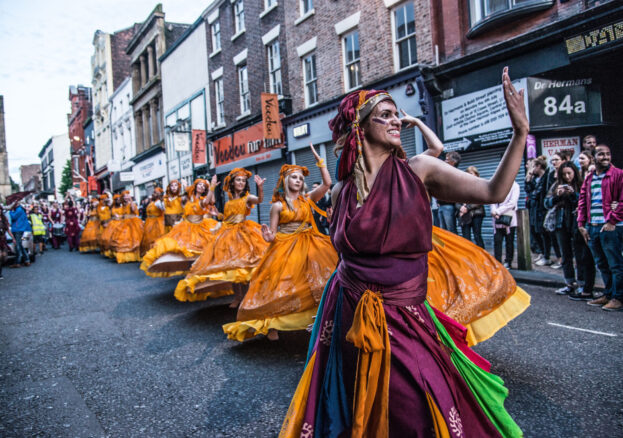 The Vale in Mossley has recently undergone a huge £1 million transformation to become a new state-of-the-art cultural centre, which now hosts a well-curated live programme of music, dance, cinema, theatre and visual arts.
A new state-of-the-art cultural centre.
Visitors to the former textile mill will discover a brand-new visual arts space and community workshop, performance space and arts studio. A vibrant hub for carnival arts, The Vale is also the proud home to the Northern Carnival Centre of Excellence and two of the North West's leading carnival arts companies Global Grooves and Cabasa CIC.
The venue threw open its doors and welcomed audiences back into the building in 2021, re-launching with a lively carnival-inspired live programme.The venue will throw open its doors and welcome audiences back into the building with a jam-packed programme which reflected on traditions and cultures from around the world.
Going from strength to strength since then, the community-focussed venue hosts a variety of music, theatre, dance, and cinema throughout the year, alongside a number of Carnival happenings. Its mixed-use and specialist studios are also a hit with visual artists, musicians, dancers and theatre makers.
All in all it's a bright, welcoming and accessible space, and a great addition to Mossley.