The Constitutional
Creative Tourist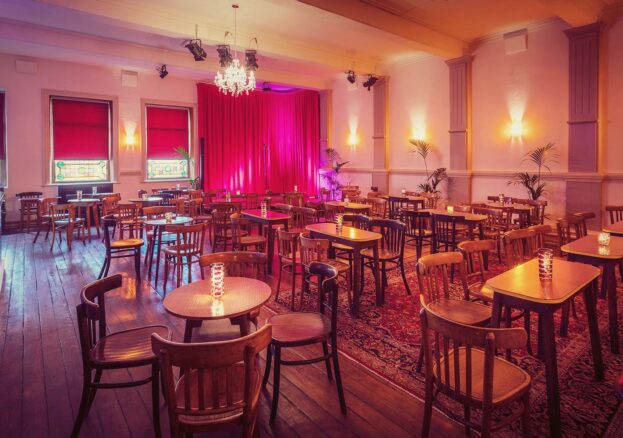 A Club for Working Persons.
A new venue in the heart of Farsley, West Leeds. The Constitutional is open every week, presenting the finest in comedy, theatre, spoken word, music, food and craft ales. Curated by the Trouble at Mill team, we aim to uncover the brilliant, the unexpected and the just plain entertaining. It's like discovering an incredible secret you'll want to tell your friends about.
The Constitutional is operated by a private members club, and membership of £1 is required to attend events. It's really easy to sign up, just come on down and we'll explain everything about how it works.