The Brink
Polly Checkland Harding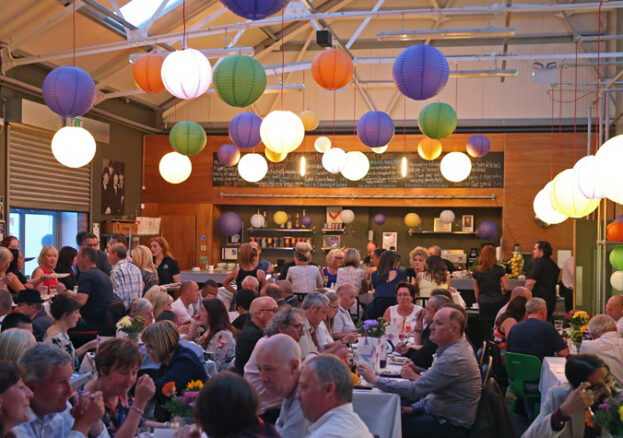 Proverbially, the brink is not often thought of as a good place to be. It usually means the tipping point into something terrible, the high ledge that everybody wants you to back away from. But Liverpool's first dry bar is redefining this, and more: The Brink has set itself up as a venue that promotes a change to the way addiction is addressed. Instead of relegating addicts to the dread zone beyond the edge of accepted society, this social recovery enterprise looks to offer them a space in which to mingle with others who are struggling, some who are in recovery and more who simply enjoy socialising without bringing alcohol into the mix. Abstinence has its advantages for your wealth, as well as health
Hence the dry bar part: like many bars, The Brink serves a wide range of internationally-sourced drinks, the only difference is that none of them contain alcohol. There's a nine strong list of "cocktails", which, at £2.95 each, will set you back far less than the traditional Daiquiri (abstinence has its advantages for your wealth, as well as health). Options range from a refreshing Bollywood Sour, energetic with lemon, lime, ginger, elderflower and apple, to the earthy flavours of a Root Rooster (its flavours include blackcurrant, liquorice, dandelion and burdock) or a Chocolate Cooler sugar rush. Smoothies, fresh presses, syrups and cordials are also on offer, along with tea and coffee for caffeine fanatics.
The accompanying menu brings together a good range of dishes from locally-sourced ingredients. Here again the prices are geared towards those with fewer zeroes lined up after their bank balance; all of the breakfast picks come in at under a fiver (that includes tea and coffee, wouldya believe it?), and there's a daily Brink Bargain special that weighs in at £3.95. The main course options are a parade of roguish, old timer favourites, with Hot Pot, Rarebit and Fish 'n' Chips all grinning out from the page, making the kids portions and sweet things blush. There's a simple, comfortable feel to the whole thing, well matched by the airy feel of high ceilings, hanging plants and well-spaced tables.
With the majority of its award-winning staff going through or past the recovery stage themselves, The Brink offers a number of ways to bringing addiction back into the conversation – quietly doing away with the misconceptions and stigma that come from its segregation. There's a pretty extensive schedule of events, many of which are free, that includes film and football screenings, guitar lessons, poetry and open mic, support groups and theatre. All in all, The Brink is no longer to be turned away from, but the place to stay.