Wolstenholme Square
Jennifer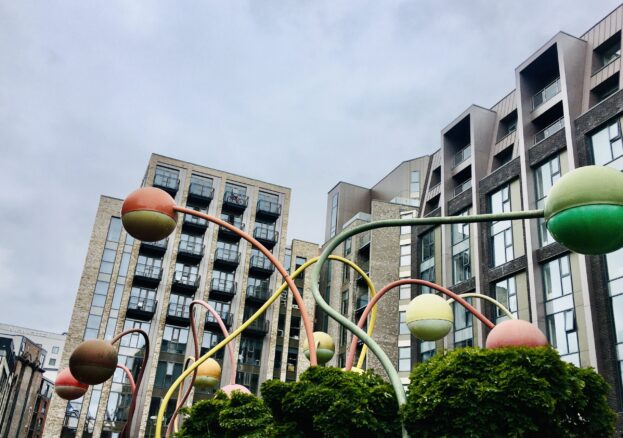 Wolstenholme Square once was a highly fashionable address, but, typical of much 19th century commercial development, saw its elegance swept away by a tide of industrial warehousing.
Times are changing again, though, as regeneration is closing in on all four sides, while Cuban sculptor Jorge Pardo's monumental Penelope (2004) sculpture takes precedence. With its brightly coloured tentacles, Penelope is one of the largest sculptures in the city. Commissioned in 2006 by Liverpool Biennial, the sculpture is apparently inspired by the story of Ulysses' wife in The Odyssey.
Penelope waited faithfully for her husband to return from the Trojan war, and rejected numerous suitors by saying she had first to finish weaving a rope before she could consider remarriage. She unravelled her day's work each night in order to maintain her cover story. The stalks on the sculpture are a reference to both Penelope's weaving and to the local history of rope-making in this part of Liverpool city centre.