The Art House, Wakefield
Polly Checkland Harding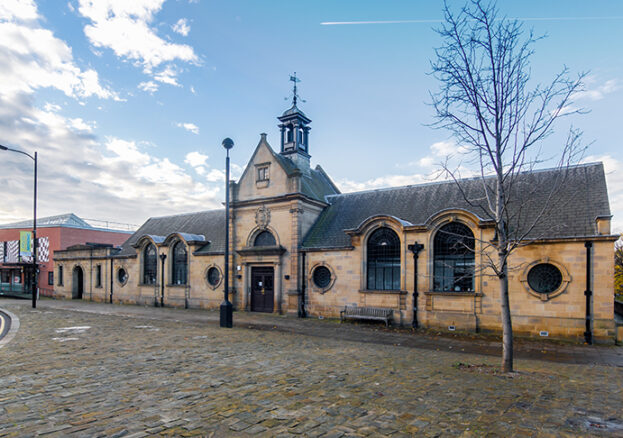 The Art House in Wakefield holds a year-round programme of exhibitions, events, residencies and workshops, all designed to support artists, makers and creative businesses. The organisation manages over 50 accessible artist studios, and places equality of access and higher diversity at the centre of everything it does: not only are The Art House buildings designed to remove barriers to disabled users, featuring level access, two metre-wide corridors, induction loops and much more, the small team of staff and trustees are dedicated to providing time, space and support for the individual needs of all artists. Here, you'll find a welcoming café, exhibition spaces, meeting rooms, accessible accommodation for creatives and event spaces available for hire.
The Art House's popular programme of workshops includes courses in anything from printmaking to portraiture, screen printing and bookbinding; tuition can span up to six weeks, but there are also day-long workshops perfect for visitors to Wakefield. Events here span professional development sessions through to pop-up exhibitions and showcases of work created on The Art House's residencies. Run every year, these include solo, international and graduate placements that feature free accommodation, complementary studio space, professional mentoring, artist fees and a budget for materials. The Art House also awards micro commissions, and offers the use of its large accessible printing studio to Print Members.
The organisation was established in 1994 by a diverse group of artists in response to the lack of facilities for disabled visual practitioners; initially working across Yorkshire, the group looked to secure funding for arts projects, training and events. In 2008, The Art House finally opened a new building, and in 2012 it was selected by Arts Council England for funding as a National Portfolio Organisation – defined by ACE as 'leaders in their areas, with a collective responsibility to protect and develop our national arts and cultural ecology.' In 2013, further expansion was made possible by money from the European Regional Development Fund: The Art House extended into the Grade II listed old Drury Lane Library building next door, adding a further 34 studios and public spaces to its footprint.