Sandstone Trail
Laura Harris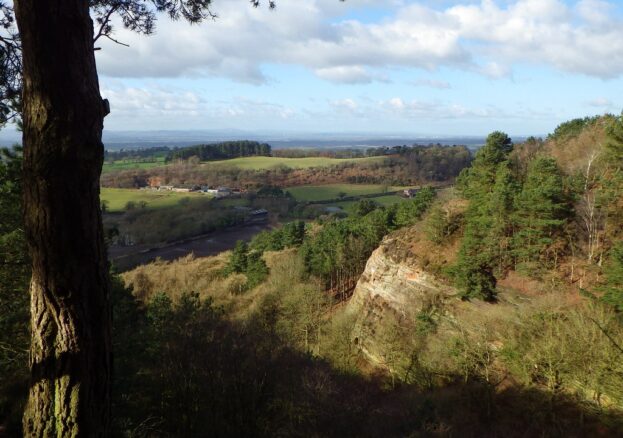 The Sandstone Trail is one of the most well-loved and well-worn walks in this corner of England. The 55km long trail was first built in 1974 and extended in 1990 and is today a popular walking destination for many amblers in the Northwest. The trail takes its name from the sandstone that is a feature of this areas geology, with its remarkable russet colours. This stone dates from the Triassic Period, some 225 million years ago.
Easily accessible from Chester by train, car, or bike, there are plenty of starting points to choose from. The most common place to join the Sandstone Trail is in the ancient market town of Frodsham, where you can pick it up on the tree-lined Main Street. To walk the full length of the Sandstone Trail is quite a commitment – it takes around two to three days. Those willing to make the overnight stays in villages along the route will be rewarded by beautiful views for the length of it.
For those only looking for a somewhat smaller dose of the great outdoors, there are plenty of shorter walks. Why not try the walk from Frodsham to Manley Common? This 9 kilometre walk should take 2 to 3 hours and climbs through woodland to the breezy summit of Overton Hill and viewpoints over the estuary. Some steep climbs mean this walk is classified as of 'Moderate' difficulty – some good walking shoes are a must.
As well as the views, the colours of the sandstone along the trail, and the woodlands you'll pass through, there is also plenty of flora and fauna to watch out for. In Bluebell season, April and May, swathes of Bluebells carpet Bodnick Wood in their unmistakeable rich blue. For those looking for something more beastly, snakes and reptiles from Adders to Toads can be spotted along the trail too.
The Sandstone Trail can be a weekend trip or an afternoon walk. No matter how much of the trail you see, you'll be charmed by its amazing geology and views, and helped along your way by the plentiful signposts.