Delamere Forest
Laura Harris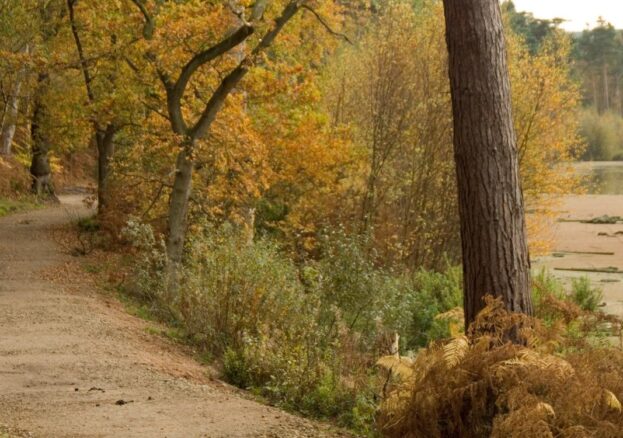 Delamere Forest draws walkers from far and wide to enjoy the prehistoric feel of its walking routes. Easily accessible by car from Liverpool, Manchester and Chester it is the perfect spot for getting a dose of fresh air and a feeling of leaving the city behind. In summer the banks of its lakes like Blakemere Moss make a great destination for a spot of sunbathing, but year round a trip to Delamere Forest is a delightful way to spend a day.
The forest can be explored along 3 different walking trails: the Blakemere trail, the Linmere trail, and the Old Pale trail. All of these are clearly marked, and Linmere trail is the shortest at 1.7 miles. Delamere Forest's walks are perfect for families with children or for those with different mobility needs not served by long walks. No matter which route you choose you'll be rewarded with characterful mature trees, changing colours with the seasons. But those choosing the Old Pale trail's inclining path can enjoy spectacular views extending as far as Liverpool's famous skyline.
Delamere Forest is not just for walking, and 2 cycle routes are popular and clearly marked. There are also a host of adventure activities, from orienteering to bike and Segway hire, so make sure to check out all of Delamere Forest's facilities before you go. For the little adventurers there's Go Ape, where kids (and adults!) can climb up as tall as the trees all around them.
Work has been completed on a brand new visitor centre, will a great little café and facilities to accommodate the 750,000 people that visit the forest each year. What's more, Forest Holiday's have been developing a selection of stunning forest cabins that will open for overnight bookings in 2021. What better way to soak up the spirit of Delamere Forest than to spend a night under its canopy?