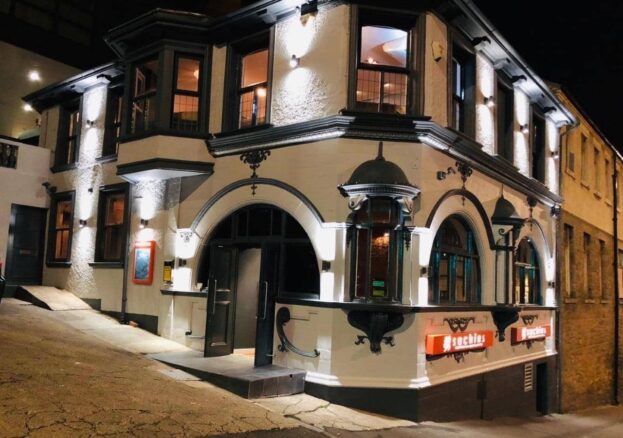 Behind Newcastle Train station, and a stone's throw away from the location where George and Robert Stephenson built the Rocket Steam Engine, is Sachins. Sachins provides the finest Punjabi cuisine in Newcastle and the North East.
Sachins was established over thirty years ago and has now come into the ownership of Kulmeet Arora, or Bob as he introduces himself. Bob has taken Sachins and worked on making this restaurant into a place that is truly head and shoulders above the rest. It is thanks to Bob's hard work that the restaurant is such a fantastic venue.
Sachins provides the finest Punjabi cuisine in Newcastle and the North East.
Bob is not only the owner but also the head chef, and ensures that each and every meal is prepared to the highest standards. On top of this he regularly shares his knowledge by running demonstrations highlighting traditional Punjabi and Indian cooking techniques. All the food and the spices are freshly prepared with the finest ingredients so that the flavours are just right. This means that Sachins has become famous for producing the best with no artificial colourings, and no frustratingly hot spices or artificial flavourings to compensate for real flavour.
Everything that you eat at Sachins has been produced, prepared, and cooked on site. Each meal in Sachins is curated and planned with quality ingredients – meat, vegetables and spices – carefully measured.
Each dish is melded together to give you that true taste of Punjabi and Indian food. It is quite likely that when you eat your meal, the spices that you are eating have been sourced directly from the producers in India, as they are not found here in the UK – that's the level of dedication that Bob puts into each meal.
No matter how spicy a dish you order, you will taste the authentic flavour in every mouthful. A visit to Sachins is a wonderful experience as a part of your trip to Newcastle and even if you can't make it to the restaurant itself, you can pick up one of their dishes from Fenwick's food hall on Northumberland street, and take home some of Bob's amazing, skilful, Punjabi food.