Remix Casuals
Alex Zawadzki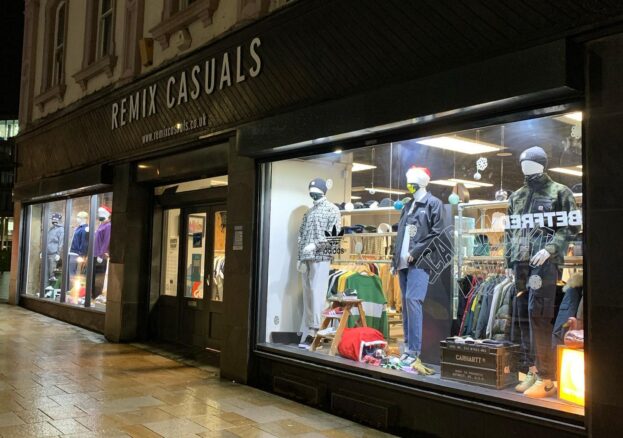 Established in 1989, Remix Casuals  is a true Blackburn independent. When many skateboarding and street wear shops disappeared as the urban sport lost favour in the nineties and noughties, the shop has held its own for over 30 years.
We're happy to say that skate is very much back on the radar and that this shop has the gear to please die-hard skaters as well as the styles to tempt those who prefer to move on two feet, rather than four wheels.
Remix Casuals' basement is kitted out with a mini-half pipe so you can get a feel for the skateboards on offer before you buy. Staff at Remix can help you build a custom skate setup with wheels, trucks and decks to pick and choose from by Birdhouse, Alien Workshop, Independent, Polar and Enjoi.
Upstairs is an extensive selection of clothing to peruse, with true skate brands including Vans, Thrasher and Stussy mixed in with street casual labels like Carhartt, Dickies or Brixton. There's a laid back atmosphere in this shop, the staff are welcoming and the leather Chesterman in the middle of the shop invites you to take a shopping break and listen to the urban music being shuffled through on the playlist.
The real gem here is the dedicated trainer section. Vans, Nike SB, Lakai and adidas Skateboarding trainers have been hand-selected in classic styles and great colourways. The selection here is top notch and there's usually a sale section with some well-discounted footwear to be snapped up. If you're a sucker for a tube sock, then bring your credit card. Remix keeps a brilliant cut of them above the counter with all their favourite brands.