Me To A Tee
Alex Zawadzki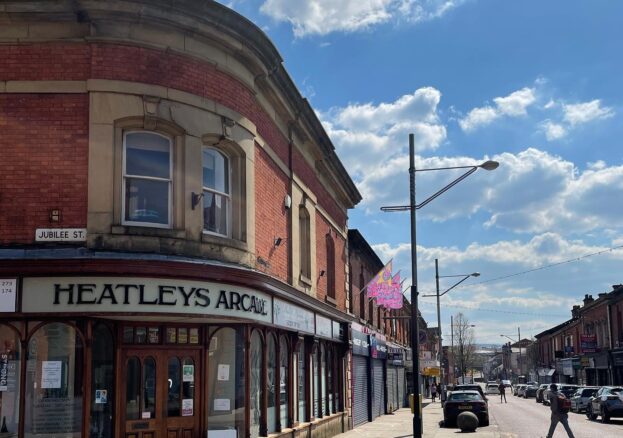 Me To A Tee is a niche vintage store, set in motion by graphic design graduate, Tom Washington, who hunts down the best second hand threads from the era of Acid House ravers and Football Casuals; two energetic and rebellious subcultures which inhabited the streets and wardrobes of Blackburn's youth through the 80s and 90s.
It's a truly Northern vintage store. Blackburners are deeply connected to their beloved Rovers, and the terrace style has evolved over the decades, from a look worn by football's most hardcore fans into an aesthetic that has stood the test of time. The 1980s saw a trend for Italian designers with Armani, Versace & Iceberg becoming sought after items on the local estates. Subsequently, black market clothing became a hot commodity for these difficult to find labels. 30 years on, the love of these brands still remains and Me Too a Tee has cornered this specialist market.
Mens sportswear, streetwear and normcore hang the rails in this boutique sized concept store which is tucked away in an absolute gem of a building – Heatley's Arcade on Darwen Street. Built in 1860, a series of small independent businesses exist behind the unusual curved stone front entrance.
Like the lads on the football terraces, it's a strictly labels affair at Me To A Tee. Expect classic brands like Stone Island, CP Company, Iceberg, Lacoste, adidas Spezial, Palace, Supreme or Kickers. You're guaranteed to find some Italian jeans, a retro sports-branded polo shirt or a logo emblazoned baseball cap. If you're lucky, you might find an iconic Stone Island goggle jacket or a Moncler goose-down ski coat.
For a bargain, there's an 'Everyday' line with the tagline 'Every day wears, at everyday prices!' and the shop is also dotted with curated vintage items, furniture and records.
The Me To A Tee website is also a great place to read blogs and opinion pieces about clothing, music and working class culture and you can see the clothing they sell, styled on their photography shoots at locations around the town.