Prism Contemporary
Alex Zawadzki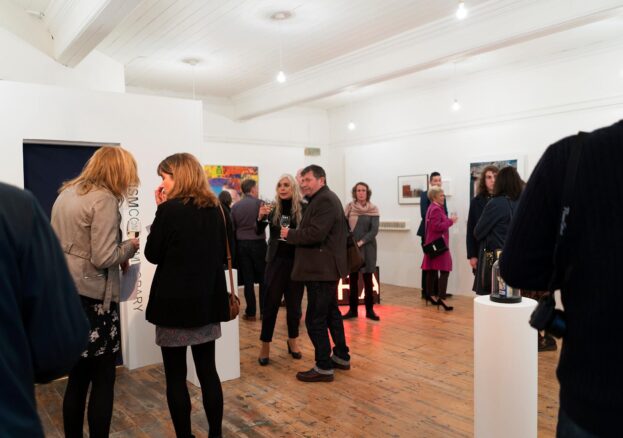 An unexpected find in Blackburn, Prism Contemporary is an artist-led space that places curated contemporary art in two previously disused buildings in Blackburn. An experimental programme of art exhibitions runs between September and June, with the space open Thursday to Saturday in the afternoons.
The gallery exhibits challenging and innovative contemporary art, with local and national artists showing work across sculpture, print, painting, installation and video. Exhibiting artists have included John Tiney, Azraa Motala, Jamie Holman, Sarah Hardacre and Dean Hughes.
Prism are active in collaboration and the gallery has become a key fixture on arts and cultural programmes including The National Festival of Making and the British Textile Biennial. It has hosted exhibitions with The Second Act and Blackburn Open Walls, and worked with arts collectives such as Girls Girls Girls.
If you plan to visit, check their social media pages in advance as there are pauses in the opening days between exhibitions.
Look out for their lively private view events; held on Thursdays from 6pm till 8pm. Exhibition openings are a social affair involving a full house and complimentary drinks – with wine served straight from the box. These nights are an enigmatic surprise in a town like Blackburn, and the crowd is a delightful, diverse mix of characters. Curators at the gallery have worked hard to make Prism an inviting social space, making specialty drinks and playing music that reflects the work on the walls, often opting for alcohol free events with fresh hot chai served fresh from the hob or homemade soft drinks, to encourage people in recovery, family groups and different religions to attend.
Prism is part of Blackburn with Darwen Town Council's Townscape Heritage scheme, an initiative which aims to restore Blakey Moor and the streets around it to their original 19th century glory. Their forward thinking approach has seen the loan of properties to creatives who help build a vibrant community in Blackburn, which created an opportunity for 10 artists to take up space and create their work in Prism Studios alongside the gallery. The building is a well-loved hub for creative activity and research, with Blackburn School of Art students immersed in the work and the local creative community using it as a film set, photographic studio, performance space, recording space and for educational workshops.