The River Restaurant at The Lowry Hotel
Anne-Marie Pattenden, Food & Drink Writer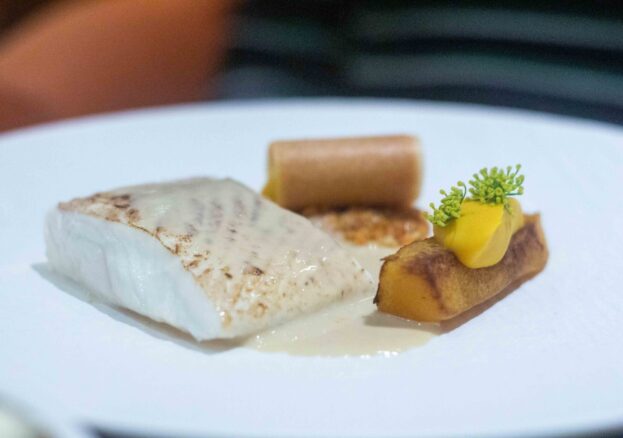 One of the great things about The River Restaurant is how it layers those first impressions. First, you enter the foyer of the five-star Lowry Hotel, strikingly decorated for Christmas. Then ascend a beautiful, magical-looking staircase labelled 'Narnia'; before walking through a bustling bar and lounge area boasting possibly the largest Yuletide wreath in history.
Finally, set foot in the quiet and comfortable restaurant where you're guided to an exceedingly comfortable chair. And… relax.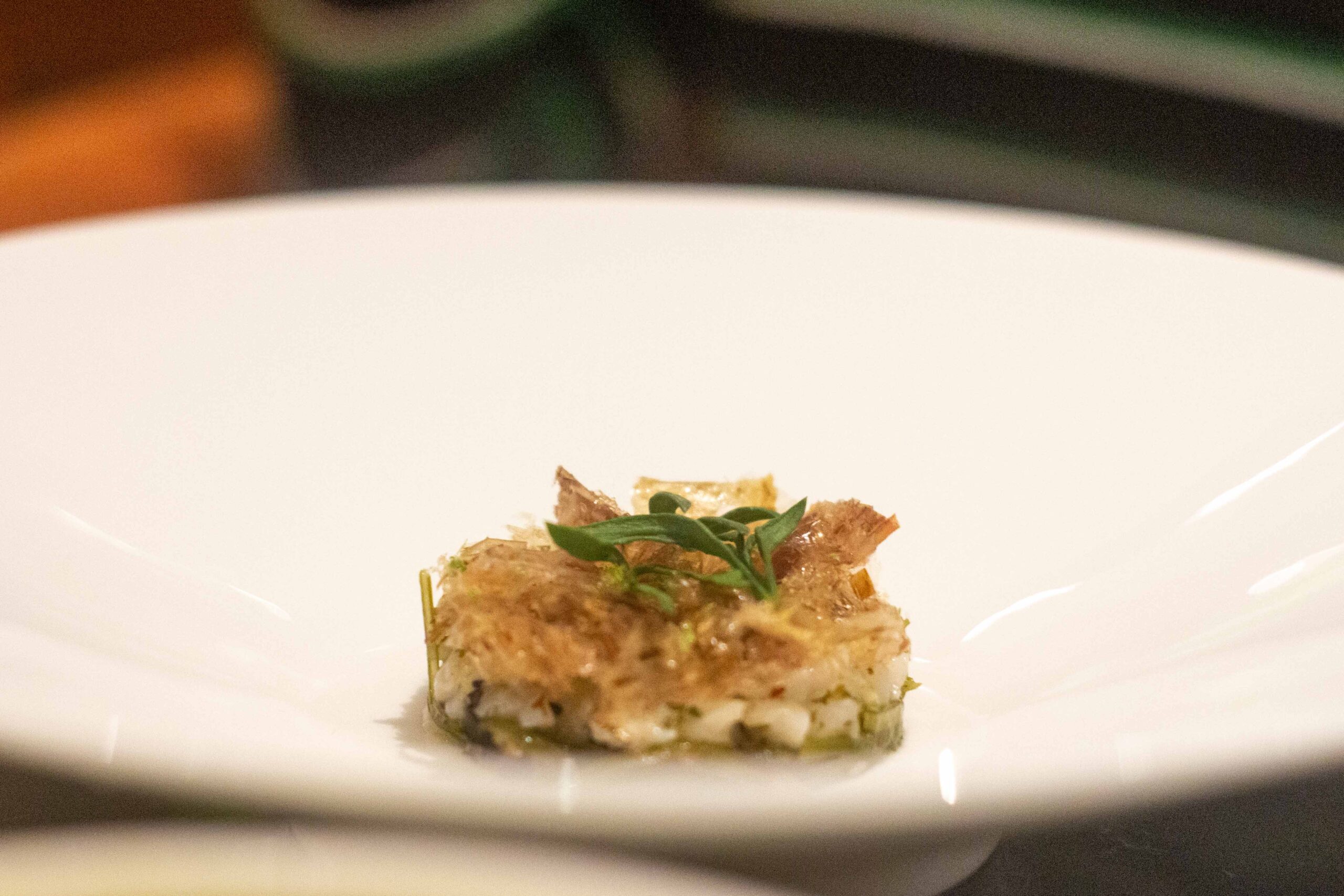 As you'd expect at this time of year, you can enjoy pulling crackers and reading silly jokes while ordering, which is a fun touch. Meanwhile, the wine recommendations from the waiter are flawless, as is the bowl of enormous Gordola olives, ordered to snack on.
The starter of tomato and braised lamb ragu couldn't be more different from the ever-so-delicate and refined hand-dived scallop tartare. The tartare is the prettiest little dish you ever did see: an artfully arranged disc of scallop infused with multiple Japanese flavours. The citrus-scented yuzu and the seaweed tang of the kombu perfectly complement the sweet scallop.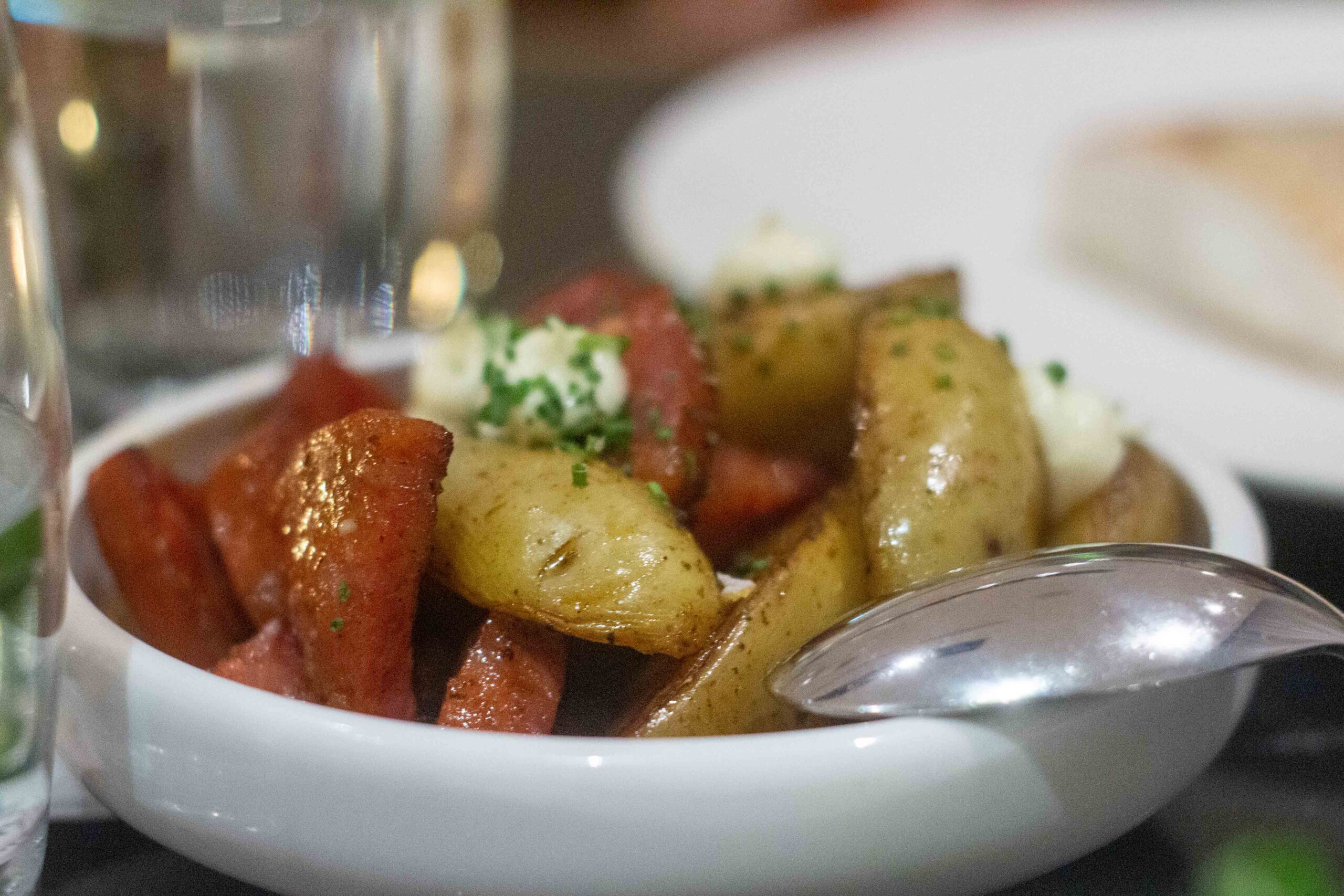 In contrast, the intensely satisfying lamb ragu packs a real punch of meaty, rich, Italian umami. Just like mamma used to make – if she also had two AA Rosettes, that is.
The prime beef rib on the bone is positively primal
For the main event, two contrasting yet equally pleasing dishes. The halibut fillet is pan-fried to flaky perfection and served with a dreamy cider sauce, roasted sweet potato, and a crisp pastry cylinder filled with butternut squash mousse atop a mosaic of finely diced mirepoix, tiny to a heroic degree. The cylinder is a little work of art. However, the biggest surprise is the incredible burst of fennel flavour from a little green blossom perched on top of the sweet potato.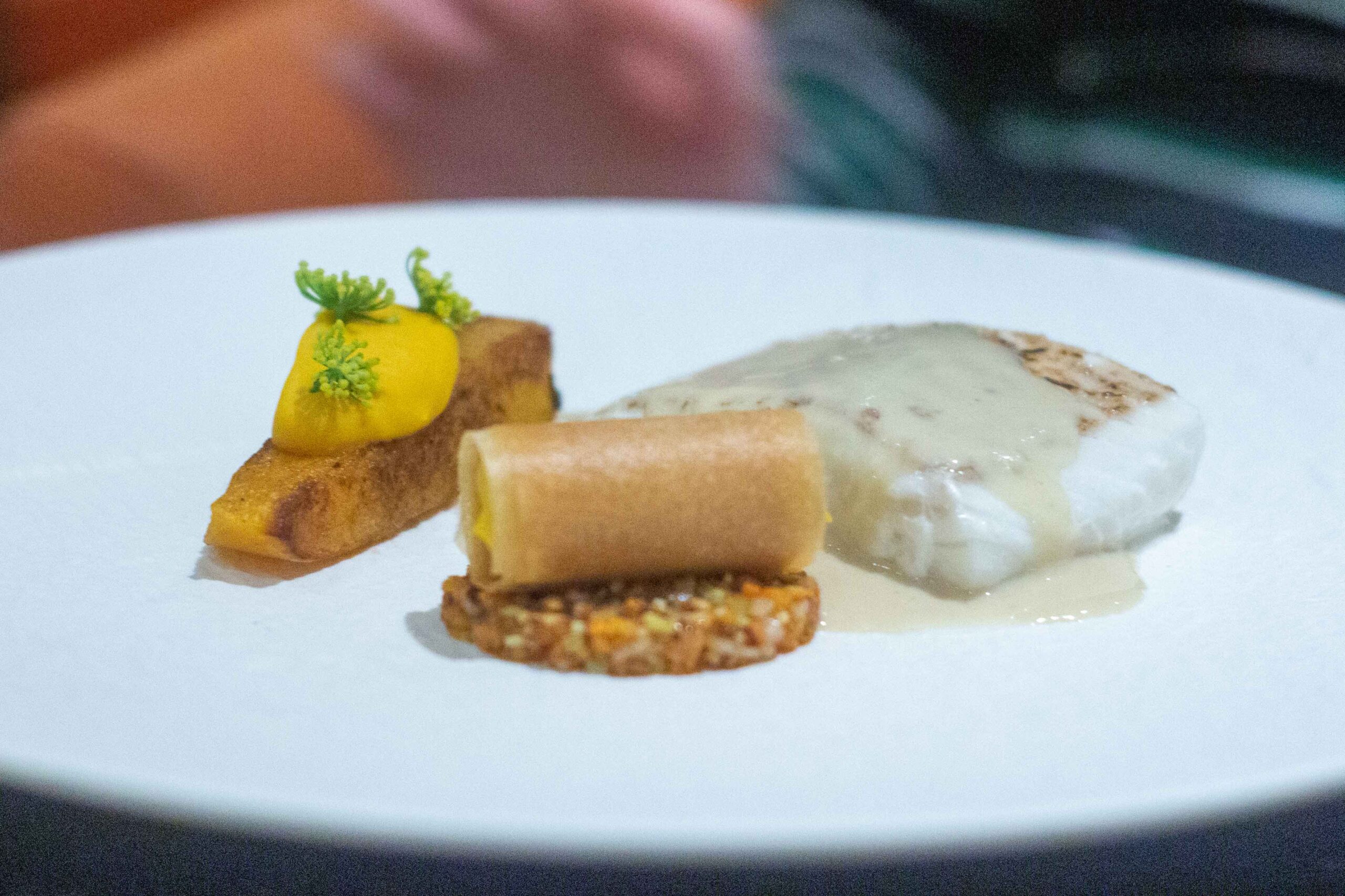 On the other end of the scale, the prime beef rib on the bone is positively primal – think Fred Flintstone at a dino BBQ. The dry-aged meat is juicy, tender and full of flavour, thanks to expert flame grilling. A side of roasted new potatoes with chorizo only adds to the carnivorous delight.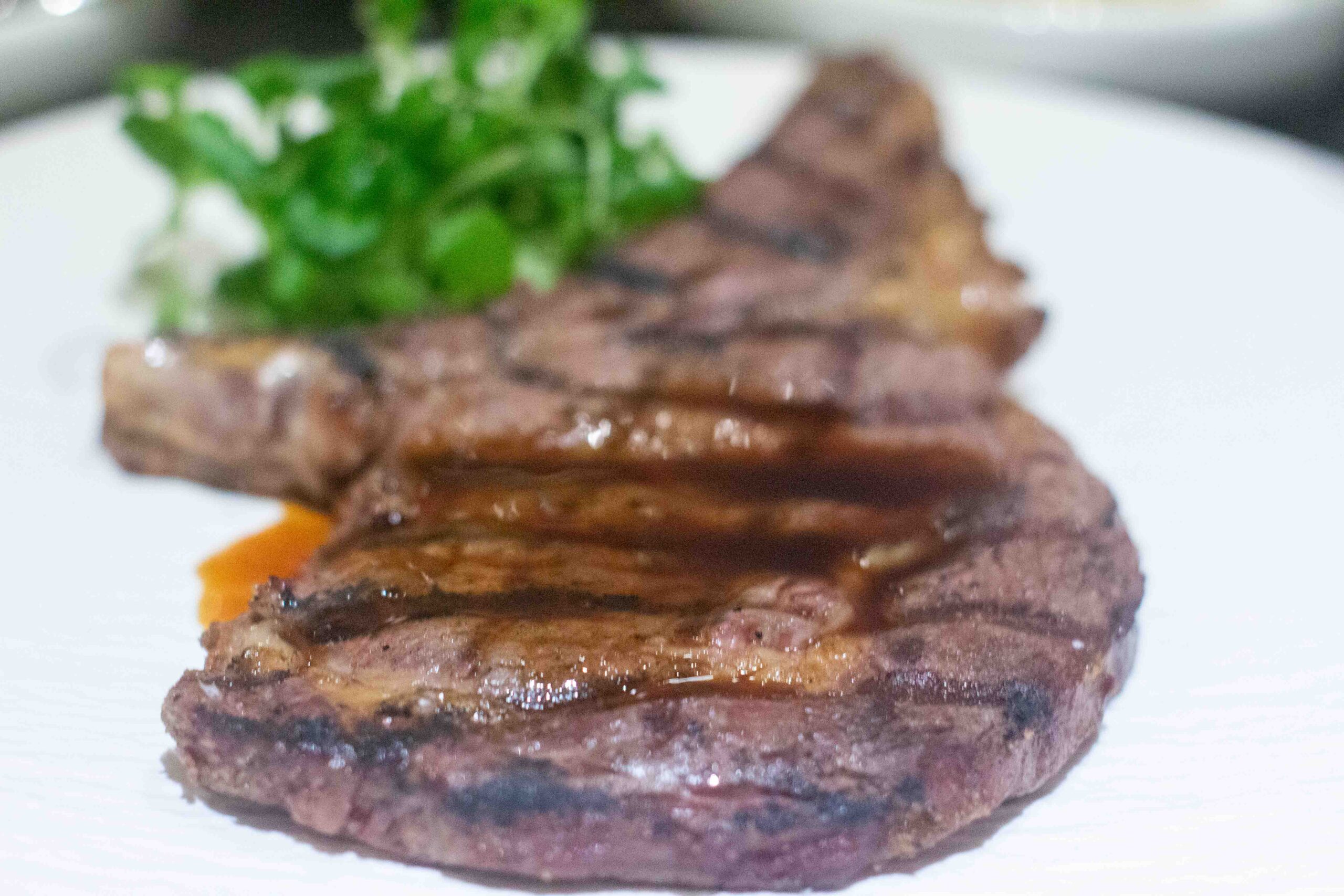 Sadly, we have to dash before dessert. After savouring a fine dining meal of this quality in such opulent festive surroundings, we can only imagine what the chefs would conjure up for those with a sweet tooth. If you're looking for a memorable meal out this winter, it doesn't get much more effortlessly elegant than The River Restaurant.