The Lowry Hotel
Ian Jones, Food and Drink Editor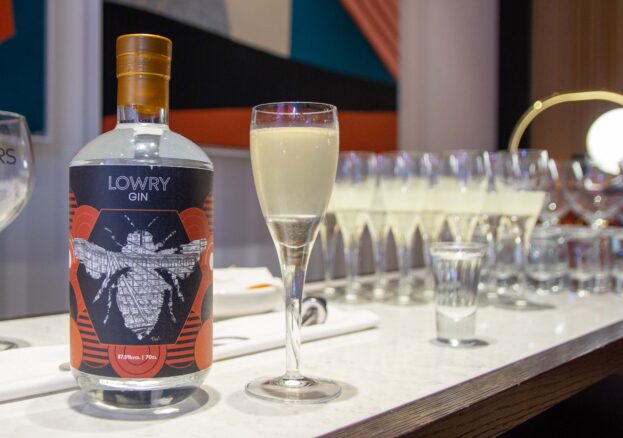 It's hard not to be impressed by the five-star Lowry Hotel. This stunning venue has been home to many A-list names visiting the North of England, and for good reason. As you enter through the elegant foyer and ascend the staircase, it often feels more like golden-age Hollywood than Manchester.
But that doesn't mean it's stuffy – far from it. The staff are friendly, charming and impressively skilled at every element of their job, whether that's crafting a bespoke cocktail or walking you through the various experiences at the wonderful in-house spa treatment centre, RE:TREAT. The accompanying River Restaurant is a must-visit for all, whether you live in the city or are heading in to see the sights, but the Lowry Hotel Lounge and Bar is a great destination in its own right.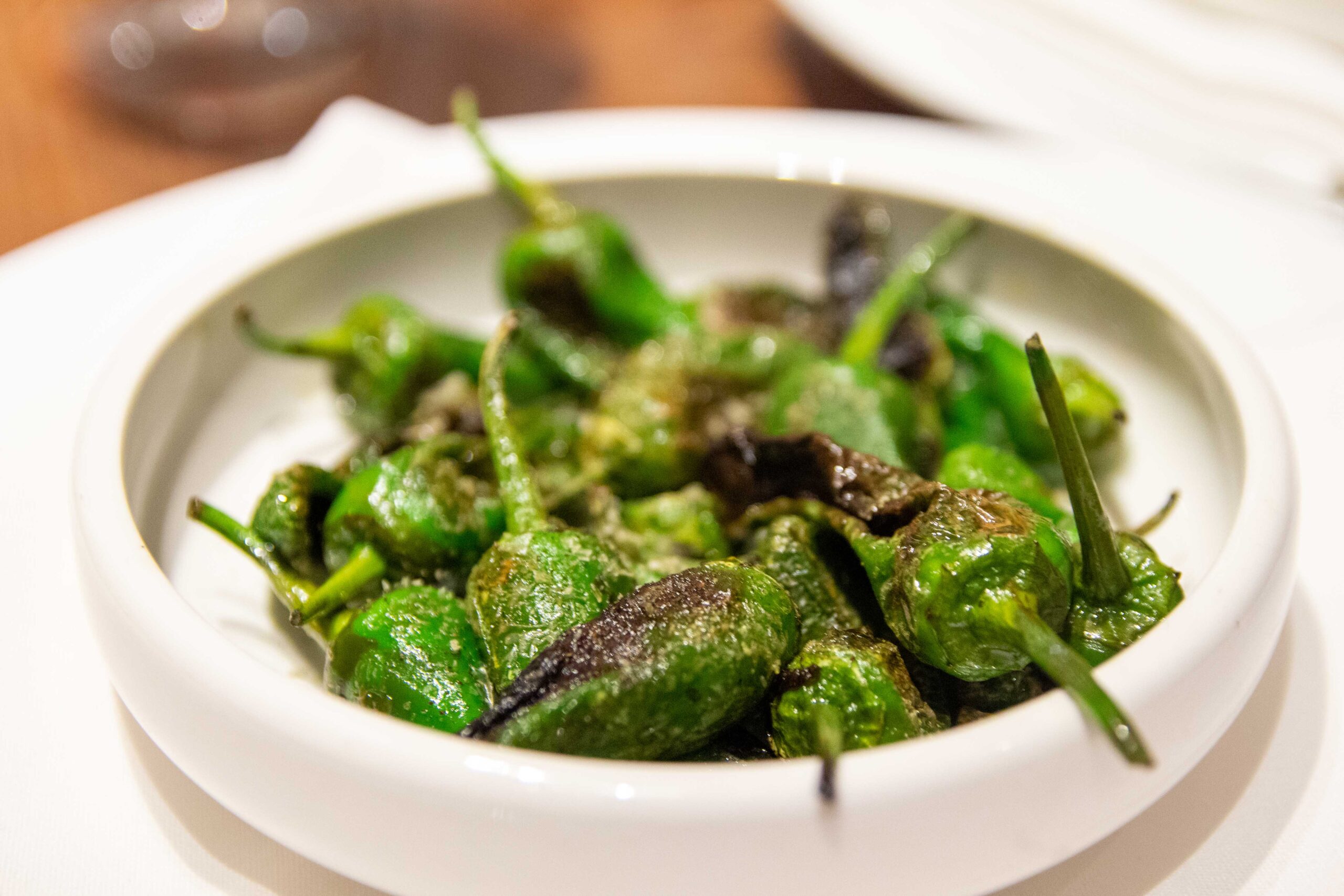 Excitingly, The Lowry Hotel, has partnered with Four Sister's Gin to launch its new-look house gin, which can be bought at The Lowry Lounge and Bar. Four Sisters is a Salford-based family-run gin distillery which prides itself on its beautifully blended gin flavours. In keeping with the city's bee emblem, this particular gin is sweetened by honey produced by local beekeepers. It's an impressive combination that works wonderfully with the spirit, smoothing out the sharp dryness of gin and creating something that can be sipped even without a mixer.
However, to try it at its best we recommend taking the advice of our expert barman for the evening, Calum, who created a glorious cocktail involving high-end ginger ale. This is a perfect blend, making something even avowed gin-avoiders could happily sip all evening.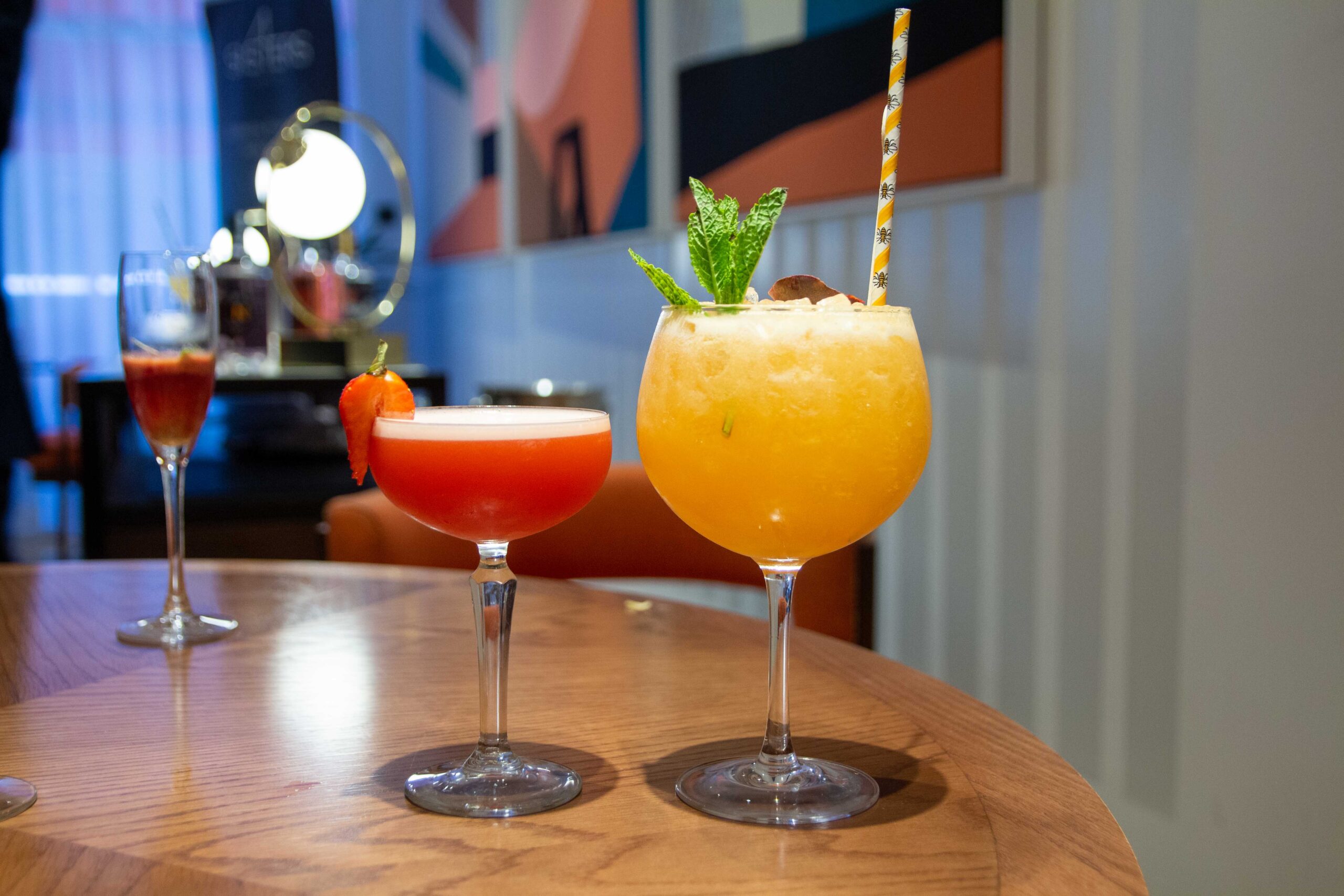 And if you're looking for some light bites, The Lowry Hotel has launched a new light-bites small plates menu. As you'd expect, the quality is sky-high. The padron peppers are a must. They're soft, salty and impossibly moreish – largely thanks to the inspired addition of dill salt flakes.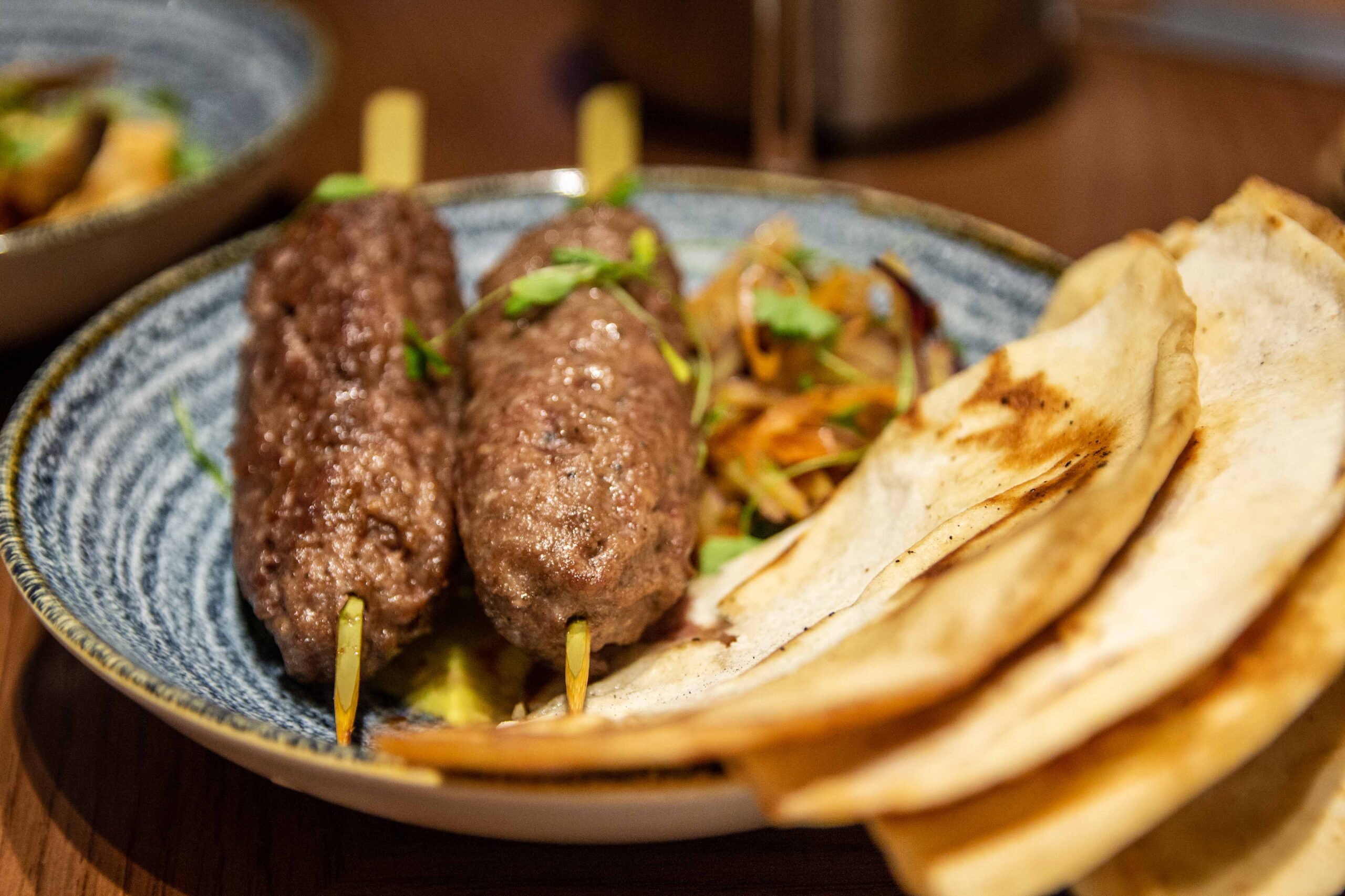 The gravadlax is an elegant dish, fitting for the surroundings. It showcases some wonderfully fresh, high-quality salmon, which pairs beautifully with the creme fraiche, beetroot compote and cress and dill salad.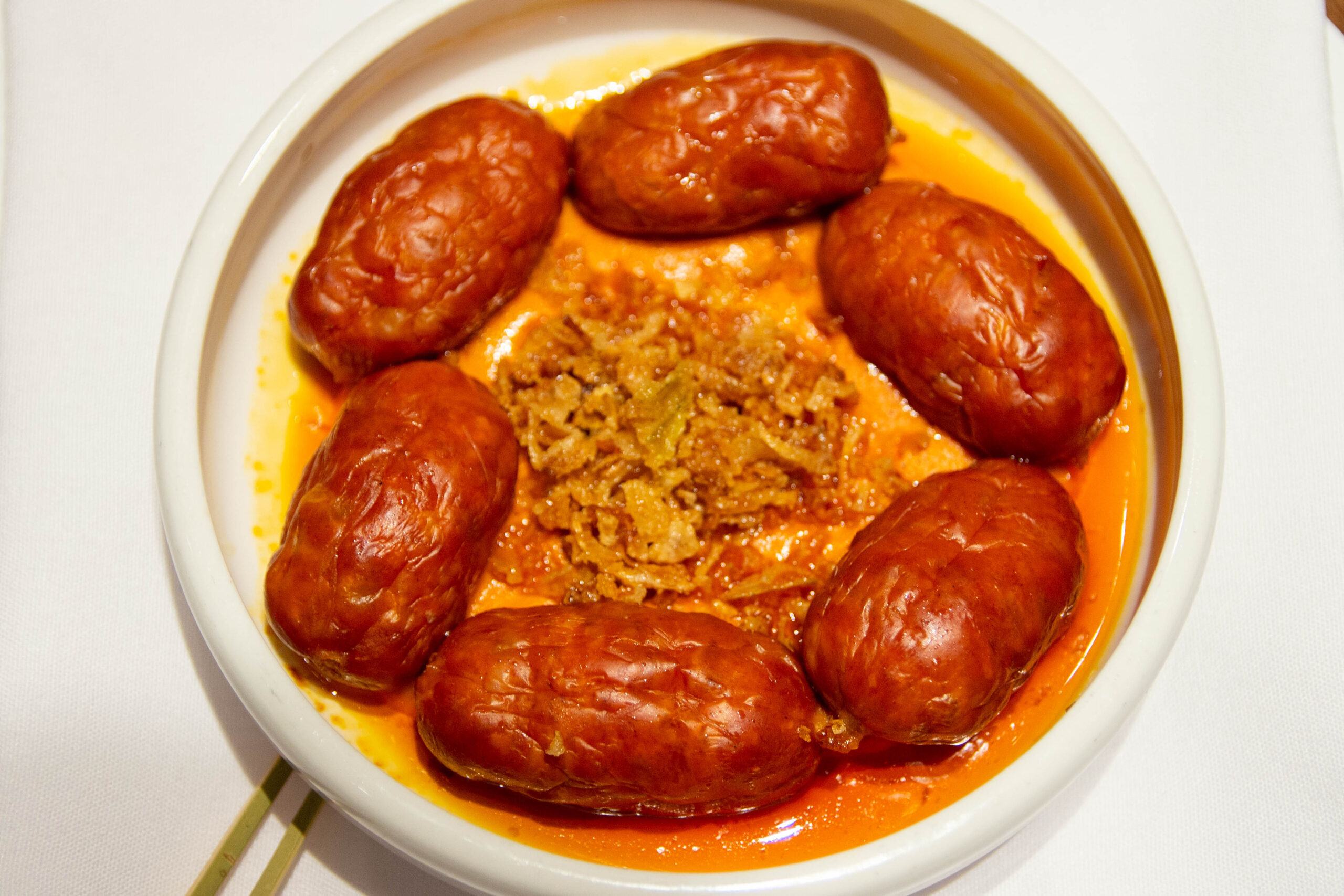 Meat-eater? It's hard to decide between the lamb koftas or the baby-roasted chorizo. Both are powerfully flavoured, with rich, traditional ingredients. The koftas come with an excellent homemade flatbread and red onion and coriander salad – wrap the meat and salad in a flatbread for a truly exceptional bite. Meanwhile, the chorizo are little bundles of fiery Spanish aromas, elevated further by the gentle but delicious red pepper and tomato romesco sauce.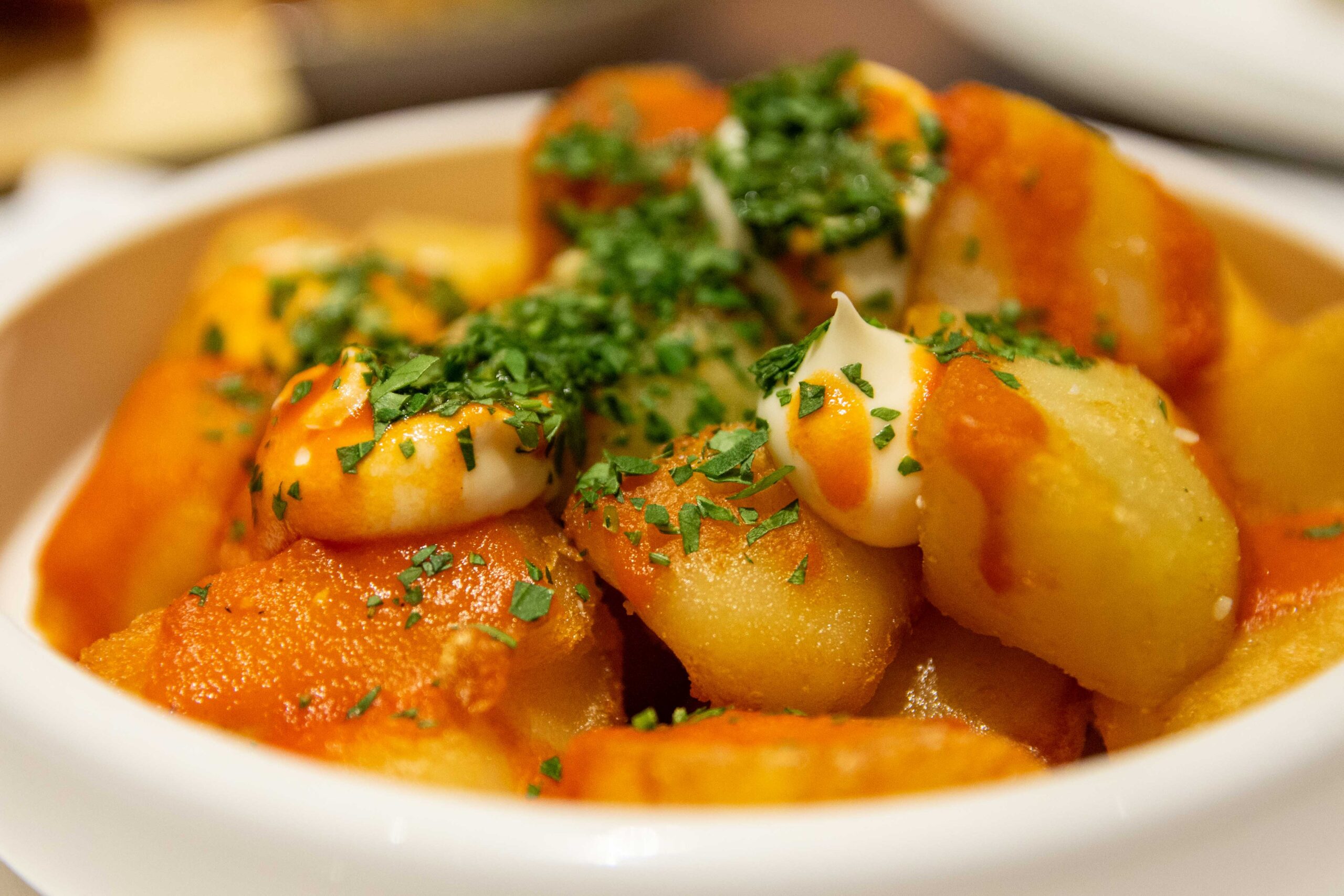 But there are plenty more to choose from, including vegetable spring rolls, boneless chicken thighs, lamb meatballs, frito misto and more. A visit to The Lowry Hotel guarantees quality on every front, from the food to the drinks, and especially the surroundings. Interestingly, the staff – a pleasingly young and forward-thinking set, brimming with ideas – have plenty of plans for the future. Watch this space.