Queens Park
Vicky Andrews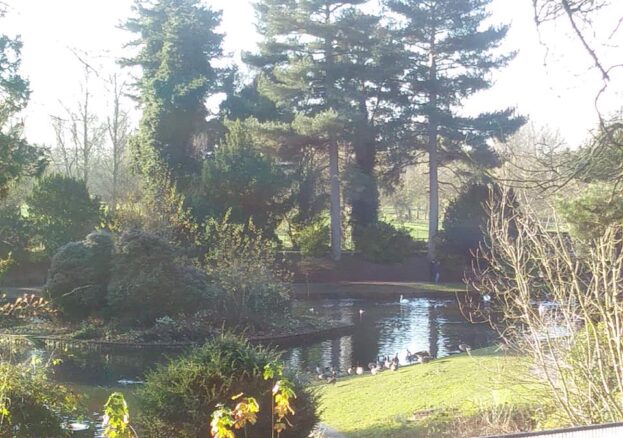 At a time when millions have come to appreciate the value of green spaces, Queens Park in Crewe can proudly wave its Green Flag Award as one of the UK's best parks. The park has also been recognised for its historic features with Green Heritage Site Accreditation and a green stamp from Defra as a national 'Bees Needs Champion' in honour of the park's work to increase biodiversity and help protect bees.
Designed by Edward Kemp in the 19th century, the park was dedicated to the people of Crewe in July 1887 to mark the joint occasion of the Queen's Jubilee and the 50th anniversary of the opening of the Grand Junction Railway. It's one of the finest Victorian parks in the North West and still fondly known as the 'People's Park'.
Inside, you'll spot the Jubilee Clock Tower of 1888 standing tall, welcoming visitors to the central avenue that originally brought carriages to the bandstand. At the heart of the park is the South African Boer War Memorial, featuring a near life-size bronze soldier, standing to attention with rifle and bush hat. One of the most impressive features of the park is the man-made lake, built in 1883 by flooding five acres of land.
There are five bridges in the park and, like the lake, these have all been restored to their former glory. Footpaths benefited from a major restoration in 2016, something that's greatly improved access for everyone. Queens Park offers a wide range of recreational facilities including a BMX track, play area, boating, crazy golf, fishing, crown green bowls and boulé during the summer months. When the sun is shining there is no better place to visit.
Look out for a varied programme of special events; Queens Park has previously hosted the KTG Cheshire Cat cycling competition, Pride in the Park, and Crewe Parkrun.