Hops Belgian Bar
Vicky Andrews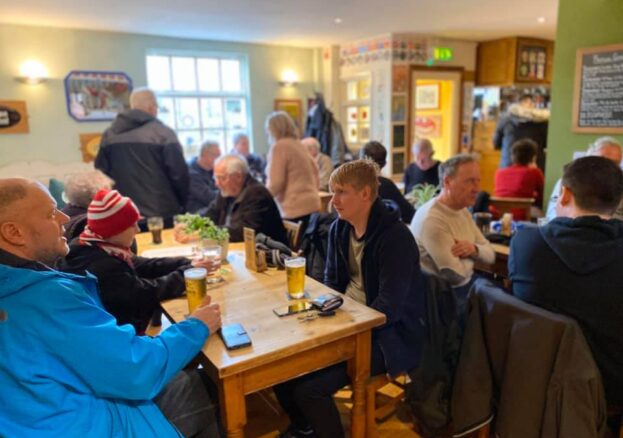 Think Belgium and you'll probably think of beer. Hops Belgian Bar has tapped into that worldwide reputation and the craft beer revolution to bring you an authentic Belgian-style cafe right in the middle of Crewe.
Hops Belgian Bar is a family-run business which started back in 2007 and has grown year on year to win several awards along the way. Landlord Michael Oakes isn't Belgian but he certainly knows his stuff. In Belgium, all bars are generally referred to as cafés and the beer comes in a huge variety of styles, flavours and strengths. But Belgian style doesn't just refer to beer. Michael has recreated the atmosphere of Belgian bar and cafe culture that you will find in Ghent, Brugge, Mechelen, or any of the other wonderful towns and cities.
Hops Belgian Bar aims to recreate that friendly Belgian cafe vibe, centred around people sitting together and enjoying conversation over the daily papers or playing a board game. They stock Belgian jenevers and encourage outdoor 'café culture' drinking and eating in the beer garden. Décor is very much in the continental style, including tin beer plaques adorning the walls and an intimate bar setting with wooden tables and chairs and an upstairs drinking area. The bar serves light snacks and excellent coffee, as well as hosting street food pop-ups and other events. There's also an excellent range of cider, perry and fruit beers.
Despite the European focus, Hops Belgian Bar also brings you the best of British with cask ales and food. They source many ales from within Cheshire and the surrounding counties with a strong emphasis on quality, craft, tradition and value. It's dog-friendly too, and close to the town centre, just opposite the Gothic revival Christ Church Tower (worth a visit too.)
Hops Belgian Bar is a great place to try some new beers and enjoy a dose of Belgian hospitality; a real hub for people who appreciate good drinks and good conversation.