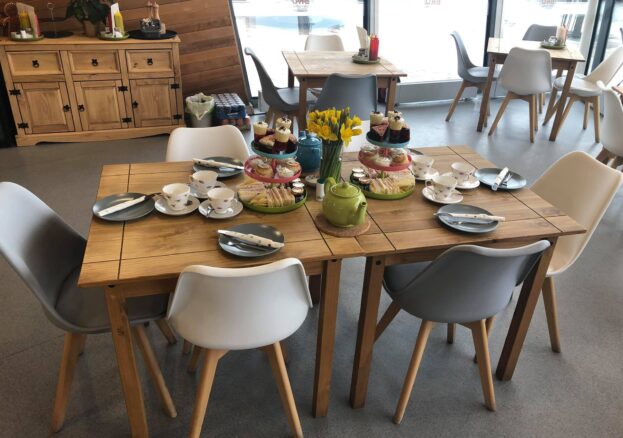 The best days begin with a proper coffee and Bru Cafe in the centre of Crewe is our top pick for a great brew and a warm welcome.
Set within a stylish glass-fronted building in Lyceum Square and next to the Lyceum Theatre, this cafe, coffee shop and restaurant is perfectly-situated in the centre of Crewe, right in the middle of all the action.
Crewe recently scored a £750K investment for the LY2 scheme which aims to make better use of the space in Lyceum Square. The plan is to use the area for outdoor performances by the theatre, as well as open air festivals and special events like the Lumen Festival of Lights. It's a massive boom for the square which already benefits from a fantastic spec next door to Crewe Market, currently undergoing a £3M makeover itself.
The future is certainly bright for Bru Cafe, but we hope that they don't let the success go to their head too much. What we love most about this little independent is its laid-back, unpretentious attitude. Bru Cafe isn't just a coffee shop; it's a family business at the heart of the community and the owners are passionate about supporting their neighbourhood by offering up event space for free hire, as well as showcasing artwork from local creatives.
Bru is a favourite among locals for a quick bite at a reasonable price and the menu includes hearty breakfasts, jacket potatoes, toasties, salads and fresh homemade cakes. The fry up will start your day with a bang, but for something a little different, try the Bru Benedict, a giant toasted crumpet topped with ham, two fried eggs and hollandaise sauce. At the centre of Crewe's culinary scene is the humble oatcake. Not to be confused with the Scottish biscuits, oatcakes in these parts are a savoury pancake to which you can add any ingredients you like. We recommend cheese and bacon, with tonnes of brown sauce.