Northcote
Ian Jones, Food and Drink Editor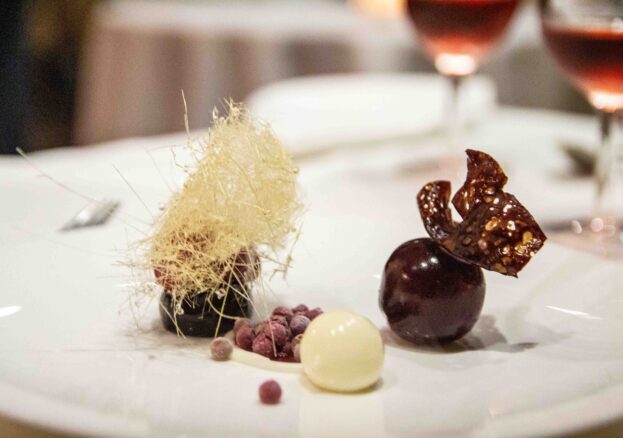 Update: Northcote has retained its well-deserved Michelin star in the 2023 guide. Lisa Goodwin-Allen, Executive Chef, said, "I'm absolutely delighted to have retained the star for another year. I feel it's a real honour and a true testament to the people that work at Northcote, who are working tirelessly behind the scenes. We do it as a team effort, so it's a reflection of the entire team. We're all really chuffed to be featured in the guide for another year."
Review: Mention Northcote to anyone in the North, and it could refer to one of three things: a luxury hotel, a Michelin-star restaurant or the highly-regarded cookery school. All based in the scenic Ribble Valley in Blackburn, and all among the very best the region has to offer. You can read our coverage of the hotel here, but right now, it's time to shine a light on the astonishingly good restaurant.
The kitchen team are given the freedom to create genuinely new and genuinely great dishes
The big recent news is that they've appointed a new head chef, Warrington-born Liam Rodgers, formerly of the two Michelin-star restaurant Andrew Fairlie at The Gleneagles Hotel in Scotland. He'll work under executive chef Lisa Goodwin-Allen, star of Great British Menu, Masterchef and all-round culinary genius. Other big plans are in the offing, such as returning to a seven-day operation from early April, building a new restaurant on the grounds and converting the current dining space into a relaxed brasserie. Stay tuned for information on all these developments over the coming months.
For now, a new Northcote menu is exciting enough. The dining space is pitch-perfect: elegant without being stuffy, with an atmosphere that hits the sweet spot between old-world glamour and modern ingenuity. The staff are a pleasure to deal with, headed up by a restaurant manager who cut his teeth at similar high-end establishments such as Moor Hall and L'Enclume – meaning they well and truly know their onions, as well as countless other vegetables.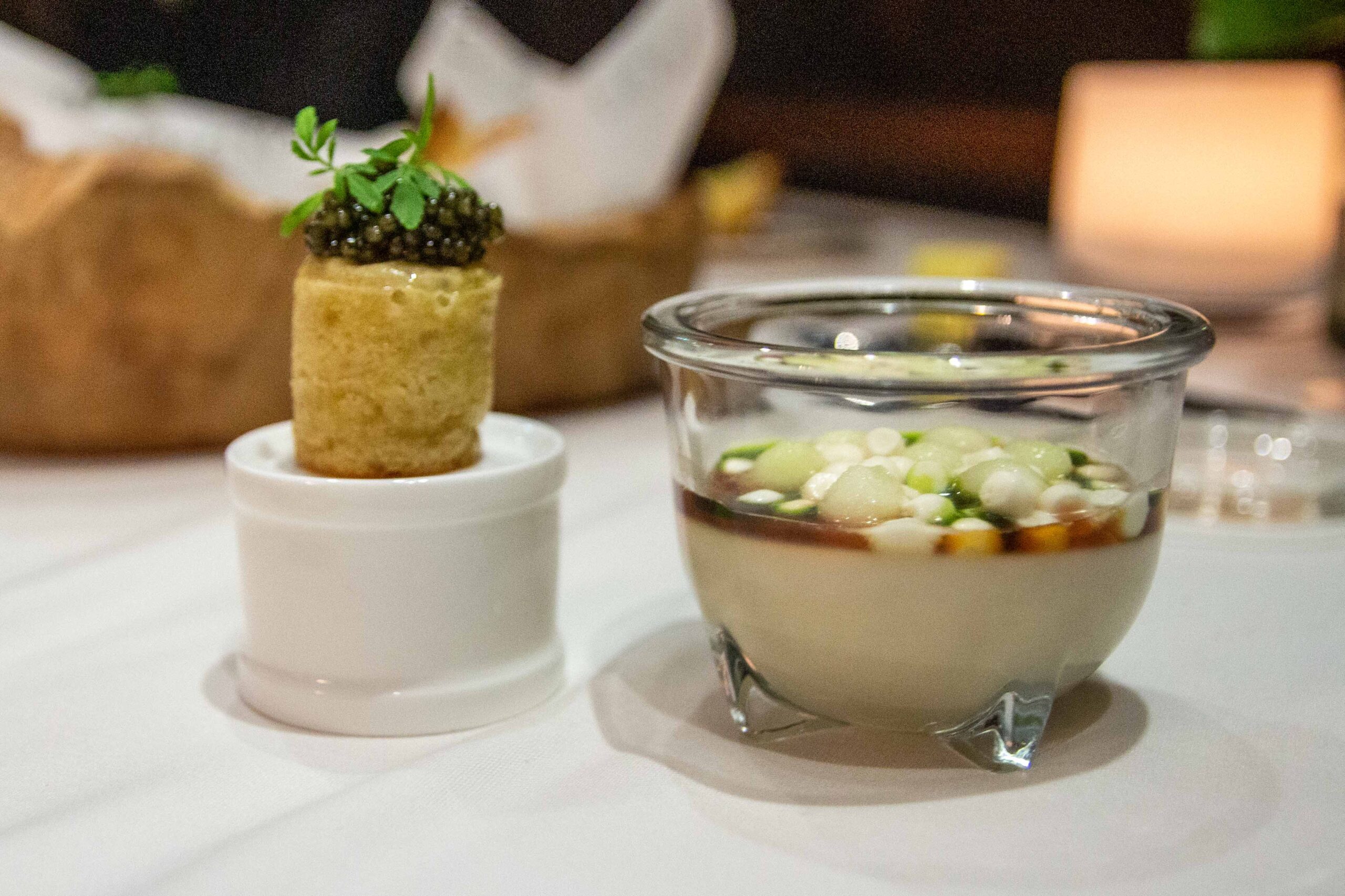 The appetisers are a perfect scene-setter: a miniature tortilla containing beef tartare with diced gherkin and dill, and an equally mini and very delicate take on a Lancashire butter pie (albeit with a butter puree, similar to mashed potato but with the ratios reversed and then whipped) plus a chutney. Both deliver multiple layers of flavour, spanning the globe in terms of influence but always coming back to Lisa and Liam's Northern roots.
The first course proper is another duo – this time a crumpet topped with caviar, next to a celeriac savoury custard, aka chawanmushi, topped with balls of apple and beautiful horseradish pearls that burst on the tongue. It's a smart combination of flavours that ushers in the spring, but the execution is unique to Northcote – rather than the frantic box-ticking of many fine-dining restaurants in the UK, here the kitchen team are given the freedom to create genuinely new and genuinely great dishes.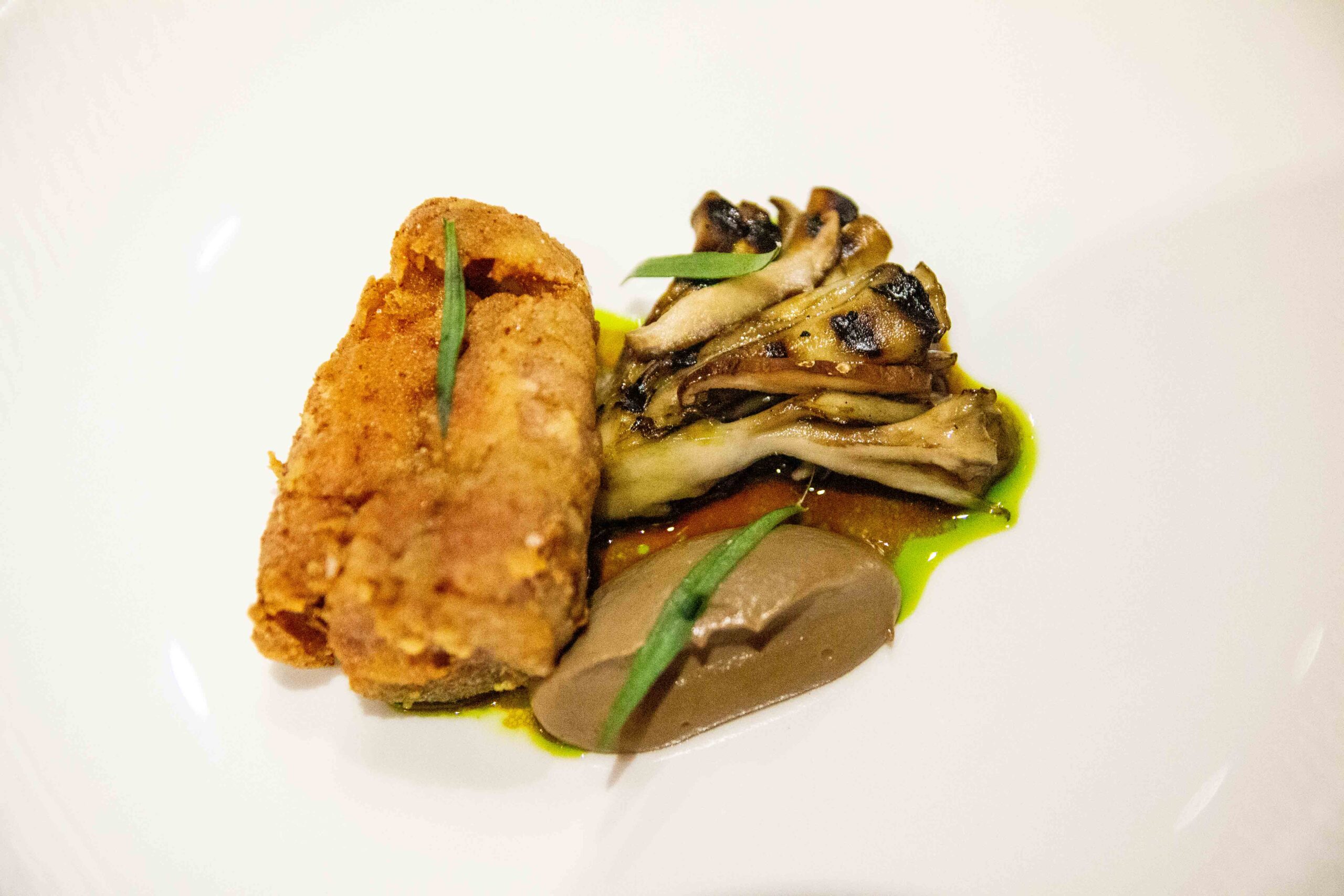 The roasted veal sweetbread is a case in point. Bringing Japanese influences to the Lancashire countryside might initially sound outlandish, but this dish showcases just how well these ideas and ingredients work together. It's relatively uncomplicated: a bunch of slender shiitake mushrooms, a mushroom mousse, a five-spice infused deep-fried veal sweetbread, lightly touched with tarragon – but it's one of the finest plates of food for many miles around. Hot, rich and packed with umami aromas, this is a must-try dish.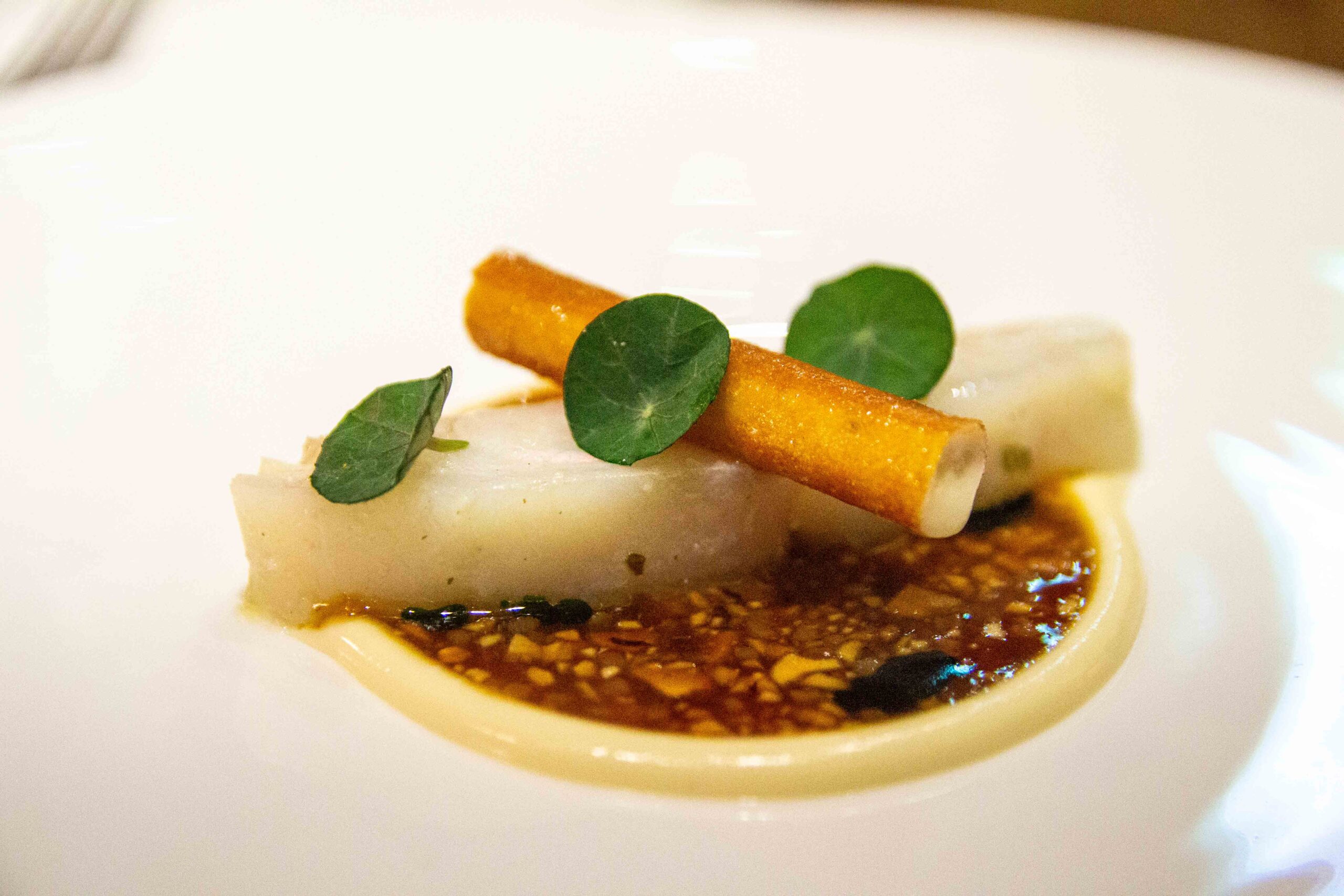 Incredibly, the ante is upped with the next dish: wild turbot. It's a work of modern art in food form, both to the eye and tongue. This dish combines possibly the finest piece of turbot in the British Isles with a ring of smoked bacon mayonnaise, a dark intoxicating almond emulsion, and a crispy unagi cigar. In terms of taste and texture, nothing else comes close.
Then there's the Herdwick mutton. It's another intricate plate, with almost too many stand-out elements to mention – consommé jelly, mutton trimmings mousse, a paper-thin sliver of onion, among others – that combine to make the savoury dish of your dreams.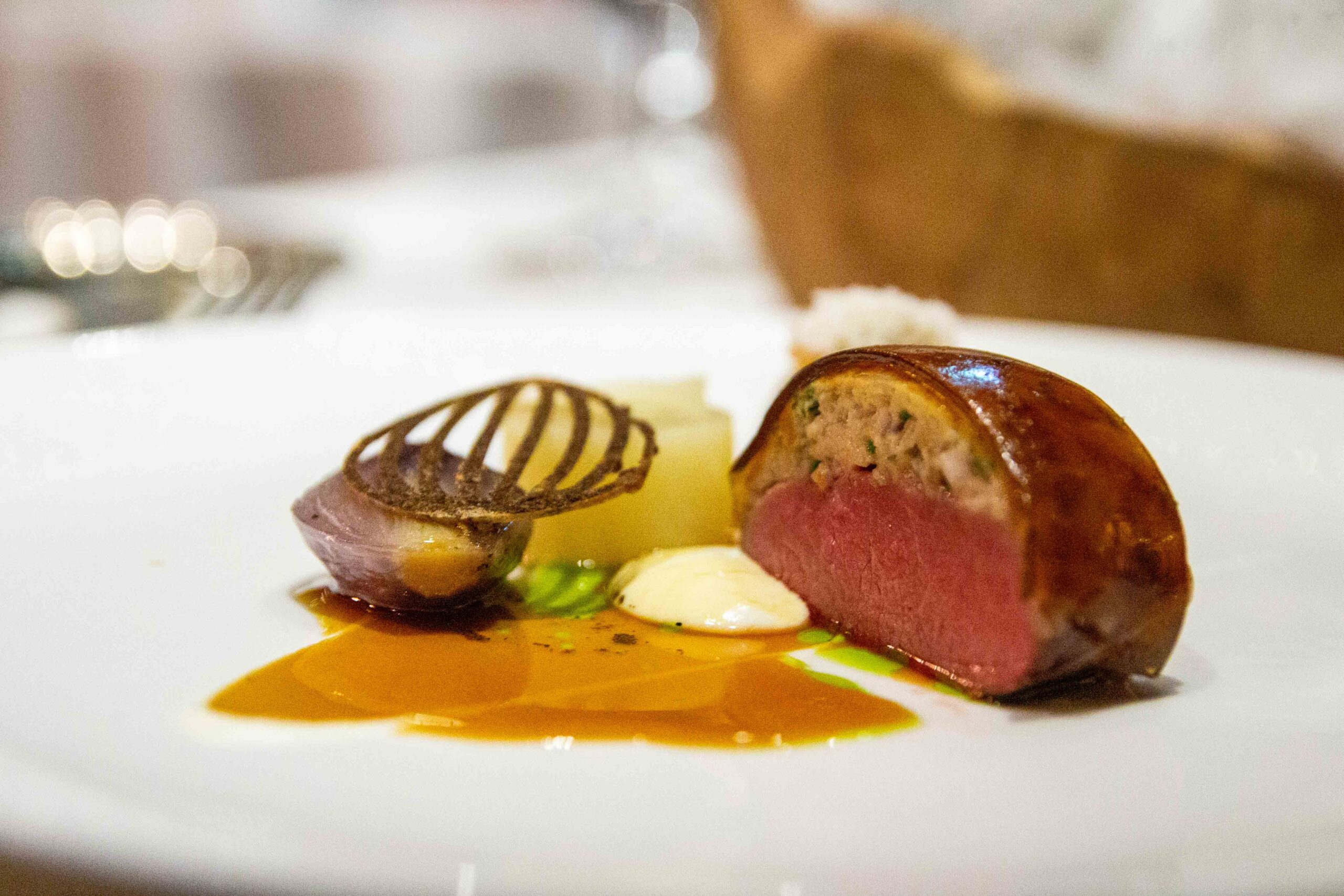 Dessert is Black Forest and has another globe-trotting feel, this time Eastern Europe meets East Asia meets, well, Northwest England. The chocolate tuile and sugar shards are like edible Christmas decorations, while the cherry, berry and creme fraiche balls bounce between sour tartness and gentle cream. It's a beautiful diorama, and it's hard not to feel guilty eating it. But you should – it's a glorious culinary bridge between winter and spring.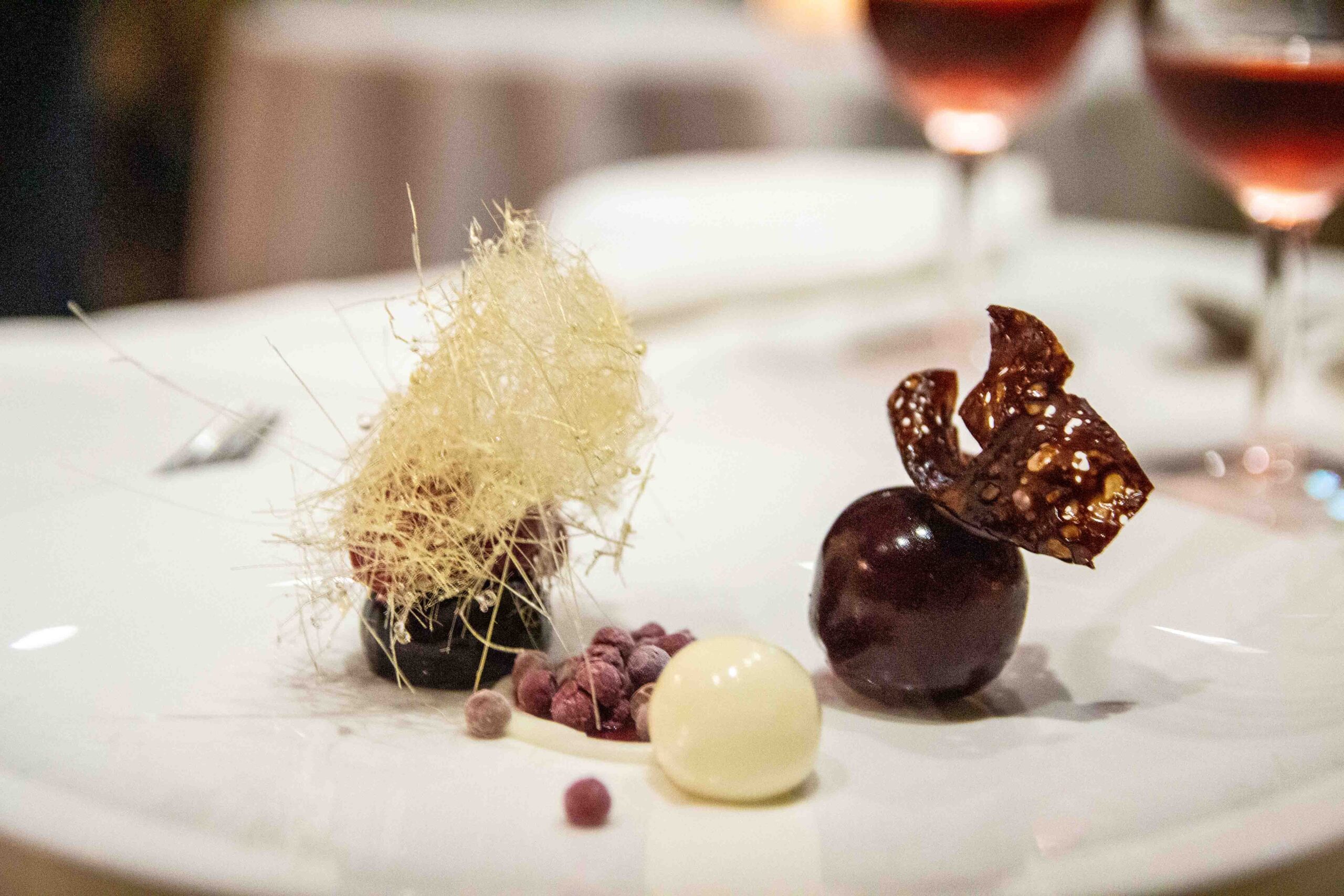 A meal at Northcote isn't just a great example of fine dining in the North, it's one of the most impressive sensory experiences in the UK. Everything is designed to induce a sense of awe – the presentation of the food, the perfectly paired wines, the sheer inventiveness of the ideas, and most memorably of all, the way the flavours combine to create something entirely new and original yet also familiar. If you consider yourself a food-lover, or even just a food-liker, you owe it to yourself to visit here at least once.