The National Glass Centre
Alexander Iles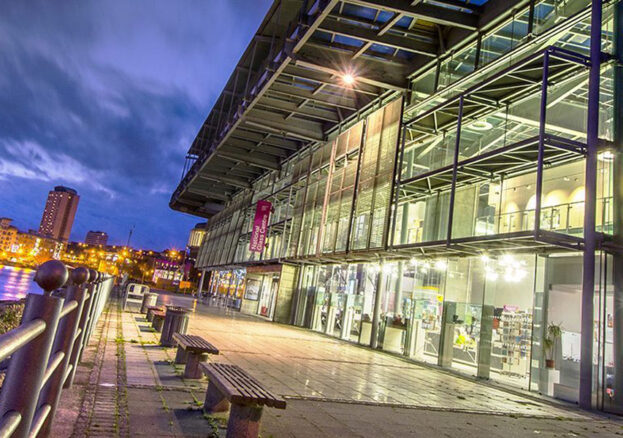 The National Glass Centre tells how glass, a delicate and light material, came to be such a large part of Sunderland's stature and history.
Sunderland will often evoke ideas of heavy industry with coal, shipbuilding and steel being what most people think of when it comes to the city, but it has a fantastic creative history as well. The Romans first brought glassworks to Britain during their invasions of the British Isles, but the technology was lost at the end of their occupation as we entered the dark ages. It was in Sunderland where the technology was re-introduced. Benedict Biscop who established St. Peter's Church in Sunderland and St. Paul's in Jarrow, brought with him a team of European glaziers to produce stained glass for his new churches. From there glass working was re-introduced into the British Isles. This was not the end of the story of glassworks in Sunderland, as in the 19th and 20th centuries it became home to huge and world-impacting glass works such as Hartley Woods and Pyrex (the famous household brand) and continued to produce some of the world's best glass. The National Glass Centre is, therefore, in exactly the right place, only a short distance from St. Peter's, telling the story of glass in Sunderland, Britain and across the world.
On a trip to The National Glass Centre you can not only learn about this creative art, but also try your hand at it under the supervision of the amazingly talented glass-makers and blowers. Taking the molten glass, amazing artwork is created alongside beautiful practical pieces that are all available for purchase in the centre's shop – ready for you to take home. The centre has links with Sunderland University and is a place of study with students from the university using the facilities to produce their own works and develop their stills, as well as displaying them in the glass centre's exhibition space. The centre is a location where anyone can be involved and is proud to host events throughout the year for you to watch, learn or take part in, making the story of glass and its production as current as it can be for you.