Northern Gallery for Contemporary Art
Alexander Iles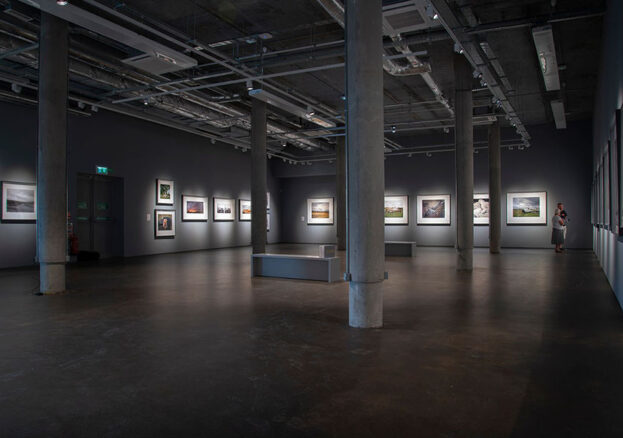 Located within The National Glass Centre, next to the River Wear, is the Northern Gallery for Contemporary Art. Starting in 1969 as the "Bookshop Gallery", the Northern Gallery for Contemporary Art has developed and moved throughout its history.
The space was designed for artists to experiment and create new works of art within Sunderland. One of the early changes was to reflect the history of Sunderland as a location for the creation of contemporary art, was to rename it the "Ceolfrith Arts Centre". This was named after the Abbot of Monkwearmouth-Jarrow who was credited with the creation of the Codex Amiatinus – a complete Anglo-Saxon bible that today is the earliest complete one-volume bible (all the books in a single book) to exist. It is only copy out of three that were produced at Monkwearmouth to survive to the modern day. A fitting name for a location about the creation of art. The centre originally was located on Faucet Street in Sunderland, but relocated into the National Glass Centre to benefit from the three-thousand square foot exhibition space that it currently uses as the Northern Gallery for Contemporary Art.
The centre itself has preceded itself for giving many artists a location to premiere their work and has begun the process of collecting works of art to ensure that the city of Sunderland has a collection of contemporary art – a project that is now resulting in over a hundred works of art being a part of the collection. This has been particularly successful due to the partnership with the National Glass Centre and the University of Sunderland, both of which have new, emerging artists working within them.
The Northern Gallery for Contemporary Art can also lay claim to the fact that it is the second largest venue dedicated to contemporary art in the North East of England, after Gateshead's Baltic Centre. Always striving to bring art to new audiences, regular exhibitions of both established and emerging artists are brought to the gallery, as well as helping to highlight the works of local artists. If you enjoy modern art, then a visit to the Northern Gallery for Contemporary Art while you are in Sunderland is a must-see for you.