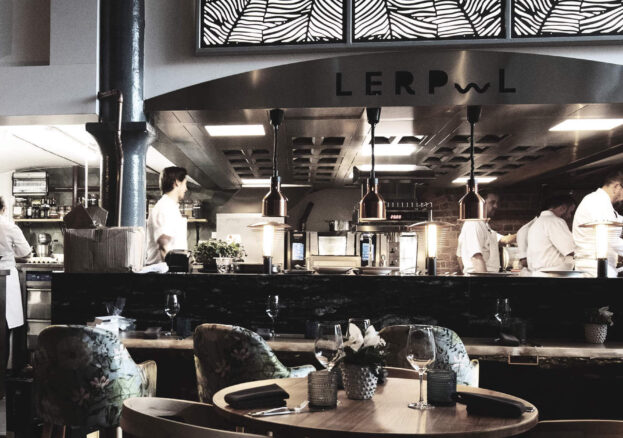 Liverpool might not be able to stick a Michelin Star badge on its lapel just yet (the nearest Michelin-starred restaurants are Moor Hall in Aughton and Fraiche in Wirral) but the addition of Lerpwl on the Royal Albert Dock has given us new hope that it won't be much longer.
Lerpwl (Welsh for Liverpool) is something of a homecoming for Liverpool-born Ellis and Liam Barrie. The two brothers founded the critically-acclaimed Marram Grass in Anglesey after their parents moved from Merseyside to North Wales in 2009. Marram Grass made a name for itself by drawing on the region's natural resources and the Barrie Brothers have brought that focus on fresh ingredients to Lerpwl. It's a rustic but modern style of cooking, whether it's sustainably-sourced seafood from Cornish day boats, mussels and oysters from the Menai Straits of Anglesey, or home-grown pork and vegetables from The Fat Pig Farm.
Lerpwl launched in 2020, slap bang in the middle of a bit of a bonkers year for hospitality. It certainly didn't put diners off, as bookings went through the roof after launch and tables were snapped up at every possible opportunity when restaurants were actually allowed to open.
Location wise it's perfect, with a vista that benefits from vast windows overlooking the beautiful blue waters of the Royal Albert Dock, complete with paddle boarders, canal boats and the odd schooner if you're lucky. The 80-cover restaurant is split across two levels with the main restaurant downstairs boasting an open kitchen; the best seat in the house is at the benches where you are almost nose to nose with the chefs as they prepare the food.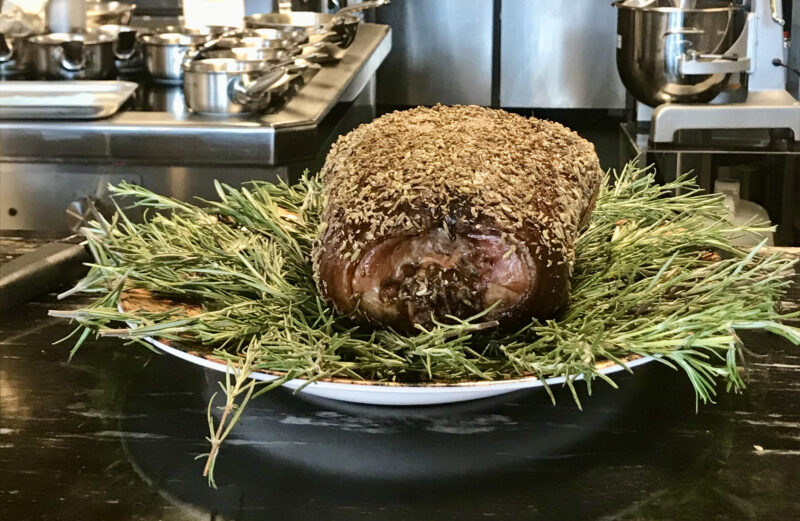 Starters and desserts are served in the traditional manner whilst the main course is a core ingredient cooked three different ways. When we visited, the options were aged Red Poll beef, native lobster, cod and chicken, or mushroom, artichoke and cauliflower. There are also sharing dishes on the menu and the whole roast duck at £75 has become something of a signature dish for Lerpwl. You might think spending that much is quackers, but I can't tell you how hard it was to watch all those juicy ducks go flying out from the kitchen (not literally, you'll be glad to know).
With starters ranging from £12 – £18, mains from £25 – £36, and desserts at around £14, you could easily nudge the £100 mark per person with pre-dinner drinks and a decent bottle of wine. But it's worth it. Lerpwl is a place for a special occasion or a business lunch, if somebody else is paying. Book a visit while you can before the Michelin Guide get on the blower.