Tate Liverpool
Susie Stubbs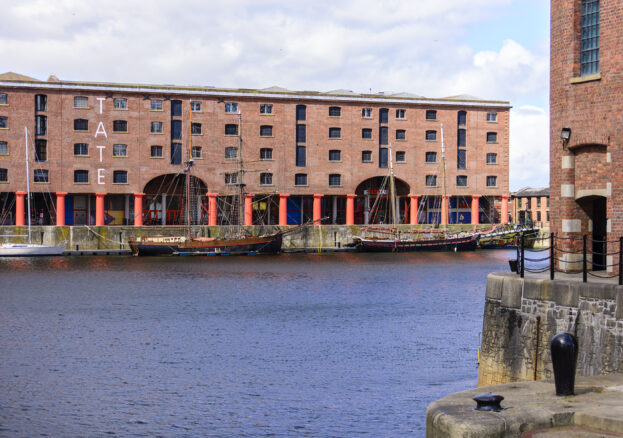 Opened in 1988, Tate Liverpool is part of the Tate network of galleries in the UK. The museum is housed in a converted warehouse in Liverpool's Albert Dock, once a bustling centre of the city's maritime trade and home to the largest group of Grade I-listed buildings in the UK.
Tate Liverpool houses an impressive collection of modern and contemporary art, including works by artists such as Pablo Picasso, Mark Rothko, and Andy Warhol. The museum's collection also includes a range of British art from the 20th century, including works by Barbara Hepworth, Henry Moore, and David Hockney.
In addition to its permanent collection, Tate Liverpool also hosts a range of temporary exhibitions throughout the year, showcasing the work of contemporary artists from around the world. Notably, in 2022, it was announced as the host of the Turner Prize, the most prestigious contemporary art event in the UK. On the flip side, the gallery provides many platforms for emerging artists, and it regularly features new and experimental work.
Now gallery shops can be patchy. From the brilliant to the mundane, via own-brand stationery and the ubiquitous key ring, many suffer from inconsistency. Too reliant on exhibition spin offs (catalogues, postcards, posters, tea towels) which in turn are only as good as the show they promote, the average shopper can never be too sure that this season's stock will be as good (or bad) as the last.
Not so Tate Liverpool. Never one to shy away from exhibition merchandise, its shop also maintains a healthy stock of what those in the trade like to call Other Stuff. Good other stuff, too, from limited edition artist-made gubbins (Grayson Perry pendants, Tatty Devine jewellery, Ally Capellino bags) to a clever selection of children's books. If you happen to have kids and are still at that buy-them-cool-stuff phase, then this is the shop to head for: vintage reprints such as Roy Lichenstein's ABC rub alongside books illustrated by cult Swedish designer, Tove Jansson, while craft kits, cute tees and melamine cups and plates make for great gifts.