Rosa's Thai Cafe
Ian Jones, Food and Drink Editor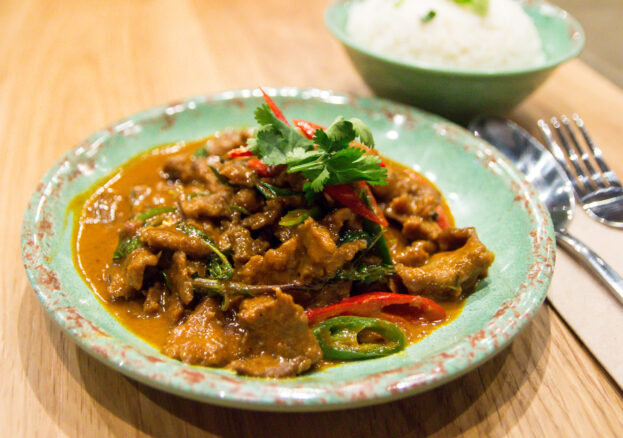 Rosa's Thai Cafe is something of a household name in London, with various spots across the city. It was founded by Thai chef Saiphin Moore, and we're here to try their first restaurant outside the capital, here in Liverpool's Royal Albert Dock.
Trying to find the venue is an endurance task to rival, say, tough mudder or Sisyphus and his big rock
It turns out we're the first reviewers to be invited along, and while this is something of an honour, battling through the blistering rain and wind, wandering around the docks trying to find the venue is an endurance task to rival, say, tough mudder or Sisyphus and his big rock. Thankfully, staff at a nearby restaurant take pity on us and walk us through the back of the venue to find it.
Once in, we can relax and dry off from the appalling Merseyside weather. The staff are great, friendly and chatty, and not afraid to say their thoughts on each dish (our egg-phobic waitress was a real treat). We begin with the classic chicken satay. The meat is tender and soft, packed with lemongrass flavours, and the peanut dipping sauce is perfect.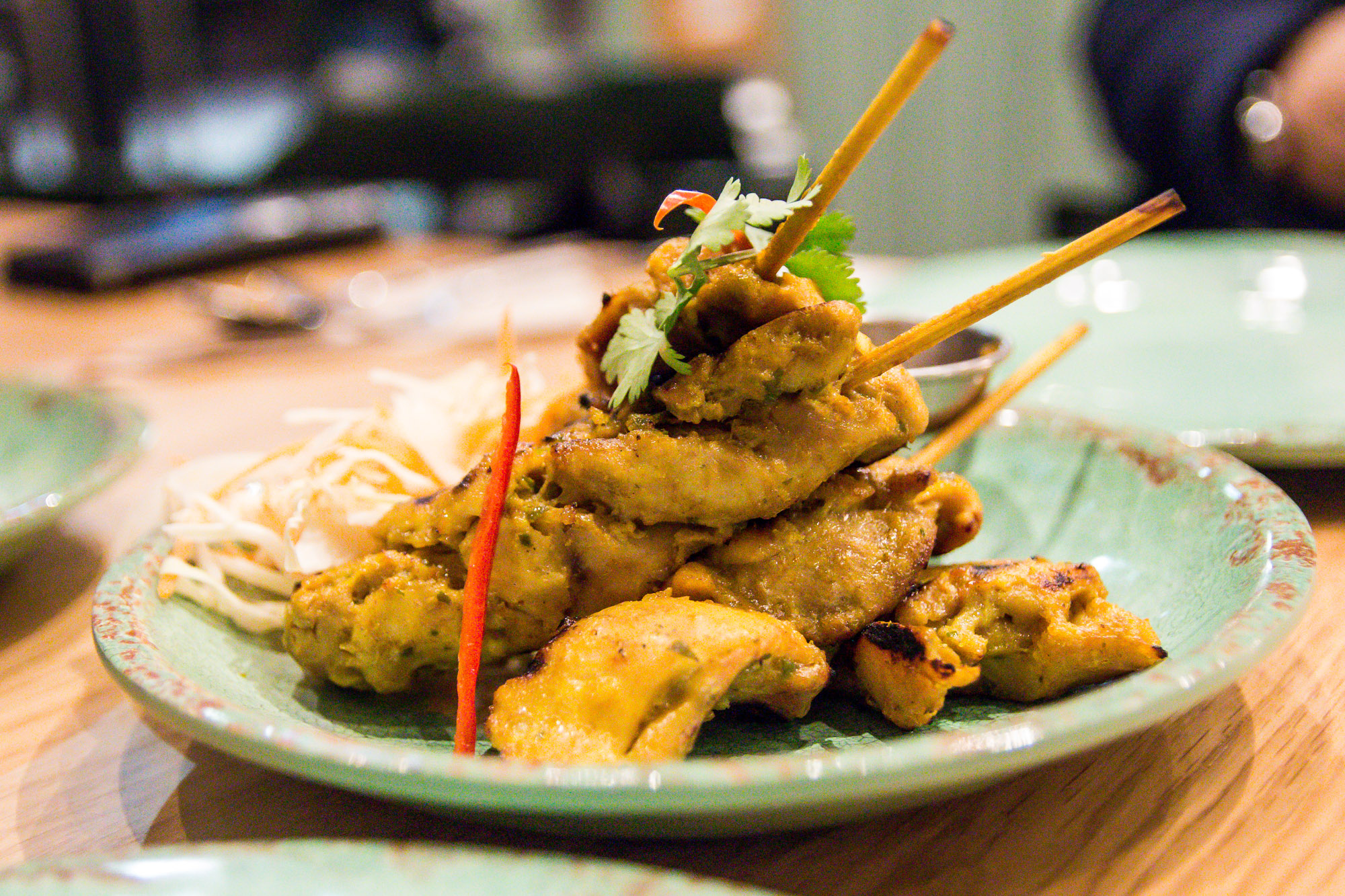 Things get a bit more interesting once we move towards the more unusual dishes, such as the pork skewers – the meat is marinated in honey, soy and roasted coriander seeds, before being chargrilled, giving the whole plate an intoxicating mix of faintly familiar but fresh flavours, bound together with a rich, dark smokiness. It's superb.
The mains don't let up on quality. The Penang curry is based on a thick and creamy red curry sauce, cut through with a hint of lime leaves. The beef is cut thin and curled up, holding onto a fair amount of the superb sauce. The standard spice level is fairly tame for those looking for a kick but fire-breathers can ask for the heat to be ramped up, if you so wish.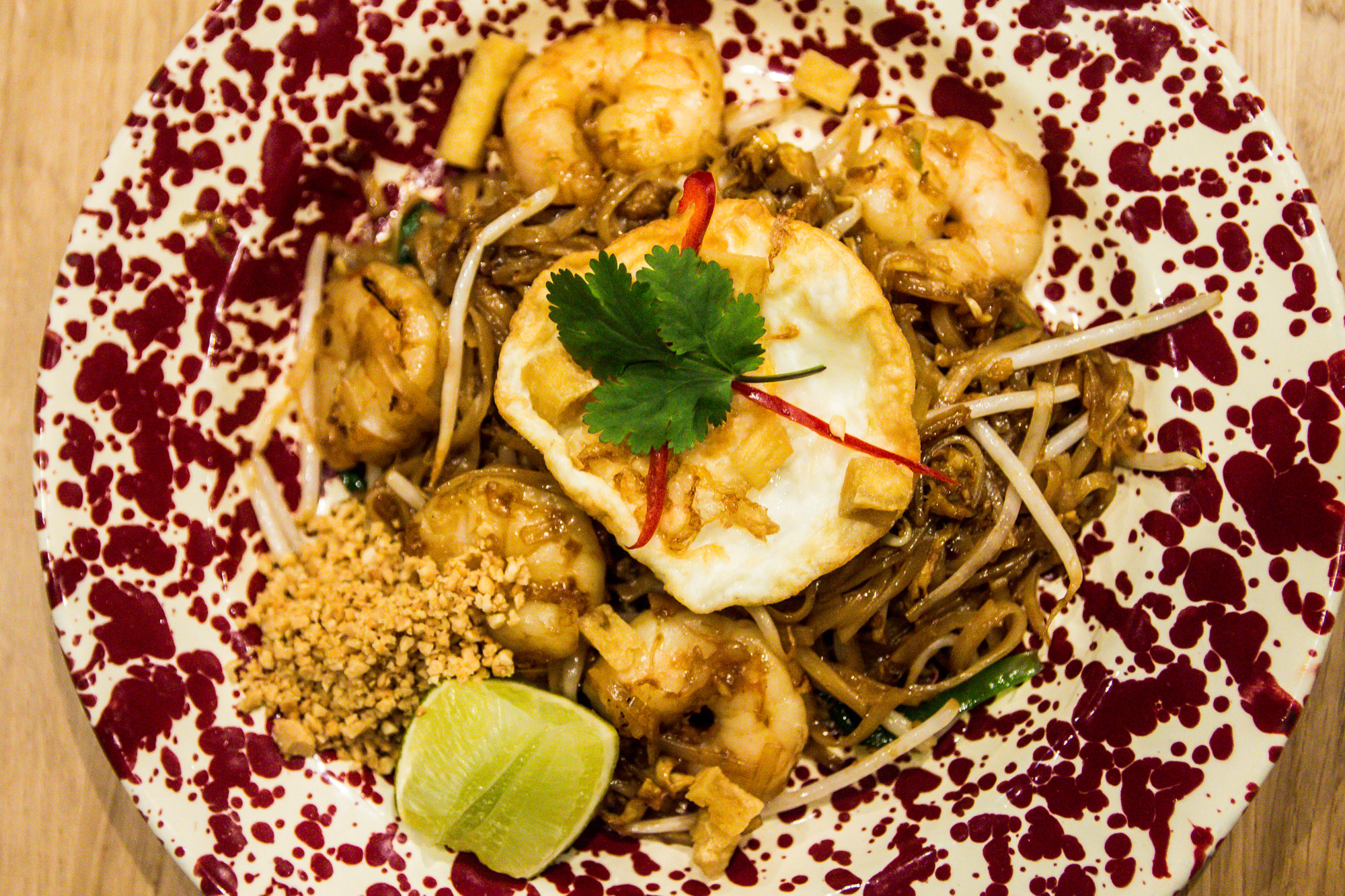 The Pad Thai is a classic, done well. Slender rice noodles, coated in a tamarind sauce, plus some palm sugar to give a very subtle hint of sweetness, then a scattering of crushed peanuts. The prawns are perfect, big and bouncy, and a great match for the sauce. The whole plate is a simple but excellent mixture of textures and complementary flavours. I disregard our waitresses advice and opt for the deep-fried egg. It proves fine, but not really necessary, though I did find myself adding a touch more soy to create more of a salty sauce.
For dessert, nothing too heavy, a simple waffle and ice cream is enough. The coconut ice cream makes a great follow-up to the salty, spicy mains, calming the tastebuds without drowning them with too much rich flavours.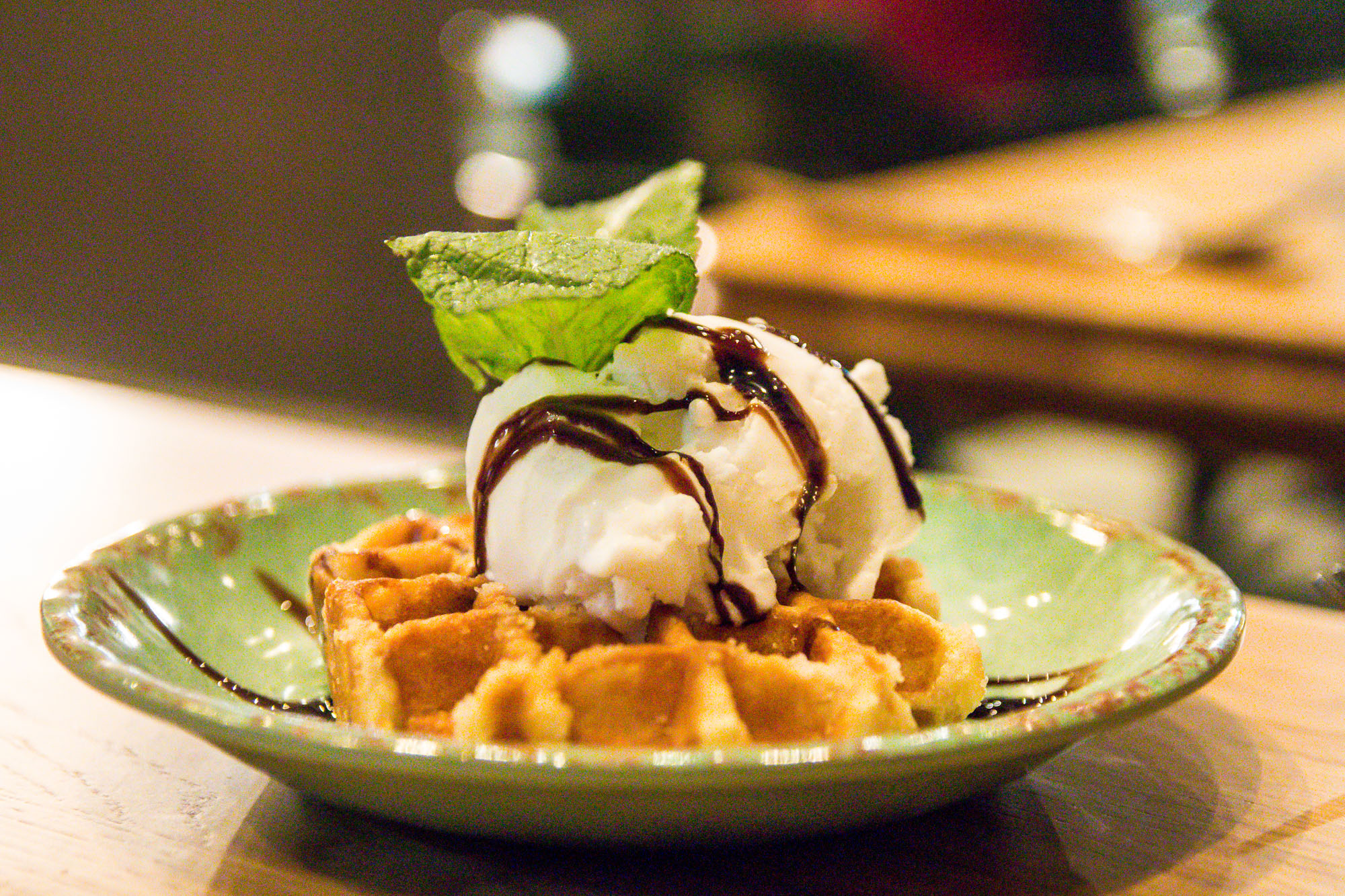 Rosa's Thai Cafe is a great addition to Liverpool's fast-growing Royal Albert Dock. With the likes of the Peaberry Coffee House & Kitchen it looks like the global mega-chains are being overtaken by the smaller, smarter and more interesting new openings. Long may it continue.