Land of Oak and Iron Heritage Centre
Alexander Iles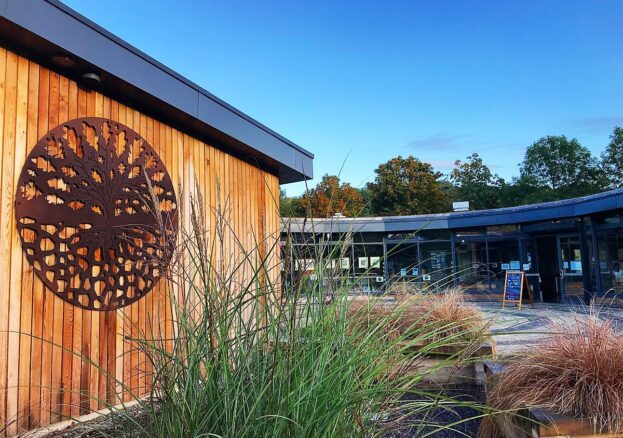 Driving to the Land of Oak and Iron Heritage Centre, you are surrounded by the beautiful, wooded landscape of the Derwent Valley and then met with a wonderful modern visitor centre that embraces sustainability. It is hard to imagine that this was once a huge industrial centre for the production of iron in the North East of England. The Derwent Valley used to be one of the largest areas of iron and steel production in the world. In the early days workers were brought in from Europe to help to start the industry and alongside this German sword makers were invited to settle in the area.
The largest growth was seen during the 18th century when the area was developed by Ambrose Crowley who developed an iron works in the area. The valley itself continued to produce iron until the 1980's when deindustrialisation saw the end of the steel mill at Consett. This had a big effect on the area, but recent work from Groundworks NE and Cumbria secured £2.2 million pounds of lottery funding to begin the project. This has created the 'Land of Oak and Iron'.
The visitor centre provides a starting point for your exploration of the 177 km² landscape around Whickham, Prudhoe, Rowlands Gill and Consett. There you can plan your route, purchase local artists and creators work and enjoy a coffee before discovering this landscape. The project has been a huge success so far. It has succeeded in conserving the old industrial heritage from iron and steel, to coke and blast furnaces, alongside planting new woodlands, managing the river, and improving the habitat for native species. This has returned a landscape which previously was dominated by heavy industry into stunning woodlands. Locals and visitors can now enjoy walks through these woodlands and enjoy natural beauty alongside discovering incredible industrial heritage.