Ilkley Manor House
Carmel Smickersgill, Tours & Activities Editor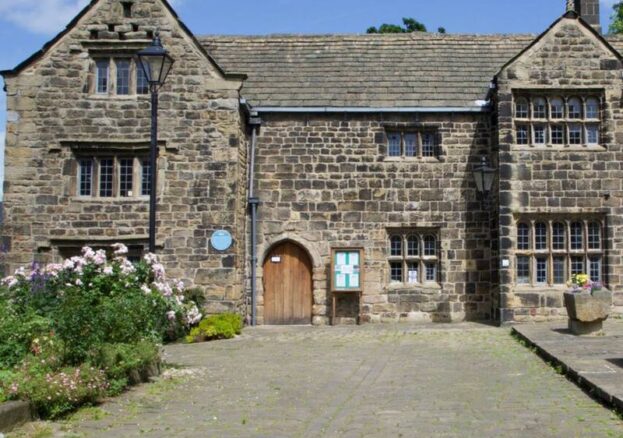 As one of the oldest buildings in Yorkshire, Ilkley Manor House has heritage running through its walls. Having been restored and reclaimed by the community it is a historical precious gem that sits in the middle of Ilkley town and the River Wharfe. Although the house first opened as a museum in 1892 it was forced to close in 2015 due to lack of funds. However, a group of like-minded individuals (one of the strongest forces in the cultural world), have intervened and set plans in place for the site to transform into a learning and creative cultural quarter, preserving the building and its contents for generations to come.
A fascinating building that has been in Ilkley since the 14th Century
At the end of the 19th Century as Ilkley was growing and developing Roman remains and artefacts became unearthed, prompting the opening of Ilkley Manor House as a museum to display these archeological finds. After the brief closure Ilkley Manor House reopened its doors to the public in 2018 and has since been maintained and run by a group of committed volunteers. Thanks to the hard work of these heritage motivated individuals, the House has been able to open to the public on weekends.
If you are looking for a historic and striking wedding venue, the Manor House can accommodate up to 60 guests and is fully licensed to hold civil ceremonies. There are ideal spaces to have a sit down meal as well as access to the Riverside Gardens and the banks of the River Wharfe. The Manor House has connections with excellent local suppliers, making it easy for you to plan the perfect occasion.
Although it may be a couple more years before the vision for the heritage site can be fully realised it's still a fascinating building that has been in Ilkley since the 14th Century and hopefully, thanks to Ilkley Manor House Trust, will be able to educate people about the area's Roman past for generations to come.