River Wharfe in Ilkley
Rory Calland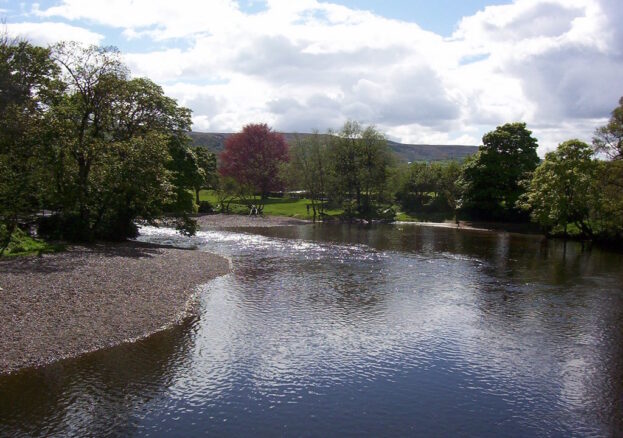 The Wharfe's passage through Ilkley has never been a hidden gem to locals or wild swim enthusiasts from around the parish. It has been well known and well used for years.
What is particularly remarkable about this stretch of river is that it was in 2020 declared a designated bathing site – the first in the country to receive this status. This ruling, fuelled by local passions, is an environmental landmark as well as a fillip to those who love to dip in freshwater. It means that the river will be subject to regular and rigorous testing to make sure it's fit to swim in.
The Ilkley Riverside Gardens are a popular gathering spot and a fine place for a picnic. They're also a good place to begin a walk along the banks of the Wharfe. Whether you head up or downstream, you'll soon spy a jumping in point. Bridges are important waymarkers in Ilkley and the fun tends to happen between the 'Old Bridge' and the suspension bridge a mile or so east. When the water is low there's space on both sides to set up camp and get into your swimming skivvies.
It's worth having a look at the 'Old Bridge' as it can be a little quieter there, and the two-arched stone crossing itself is nearly 350 years old. The south side of the 'Old Bridge' is notable for being the start of the Dales Way, handy if you fancy an 80 mile trek to Lake Windermere after your swim.