Grove Bookshop
Carmel Smickersgill, Tours & Activities Editor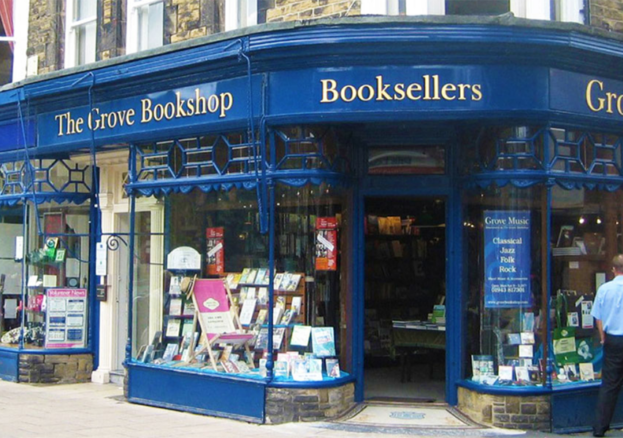 Ilkley is renowned for its strong ties with literature, with the annual Literature festival being a jewel in the town's cultural crown. This love of the written word is, in part, fuelled by the longstanding and well-loved Grove Bookshop. After over 40 years of bringing best seller titles and hidden gems to the community, the bookshop has firmly established itself as an integral part of the town.
The shop has a reputation throughout the North of England, both as the official bookseller of Ilkley Literature Festival and as an independent bookshop with a keen eye for smaller publishing houses or excellent self-published titles. It's the kind of place you can happily spend an afternoon perusing, discovering new authors, genres and titles as you go.
Also a great place to find out about the live music happening in the area
Grove stocks titles on a wide variety of subjects including fictional story telling, politics, current affairs, and the environment as well as books that are more focused on Yorkshire and local interests. They also have a wide range of maps to accompany their world travel books, a great coffee table read.
In addition to the written word, the downstairs of Grove Bookshop boasts a well-stocked music department. As somewhere where you can find a variety of sheet music and music accessories, it's the perfect place to pick up some new repertoire, whilst also having the practical essentials of grade exam music. Among the CD collection you can find a wide range of Jazz, Folk, Rock and International artists. This cave of noise is also a great place to find out about the live music happening in the area.
The Bookshop hosts regular literary events. Check out their book launches, poetry readings and talks for all ages via their website.