Kong's Chicken Shop at Foundation Portland Street
Ian Jones, Food and Drink Editor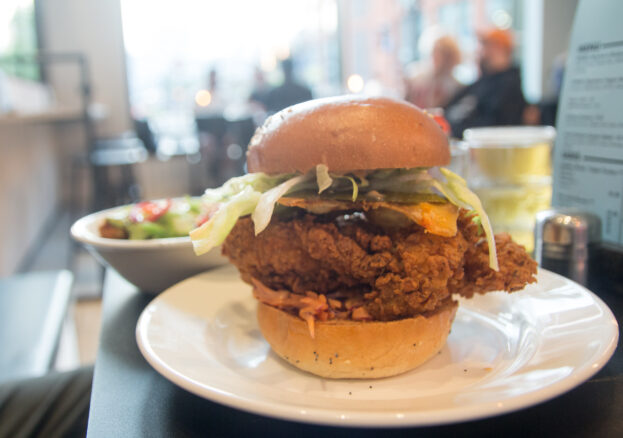 We've always been fans of Foundation Coffee, but the Portland Street branch in Manchester has just had a huge upgrade with the mighty Kong's Chicken taking over the kitchen from Weds-Sun, 5pm to 10pm, for the next few weeks. Here's where you can expect a stellar range of high-quality chicken and vegan dishes from one of the city's best culinary brains, Tom Potts, formerly of the much-loved Cocktail Beer Ramen and Bun.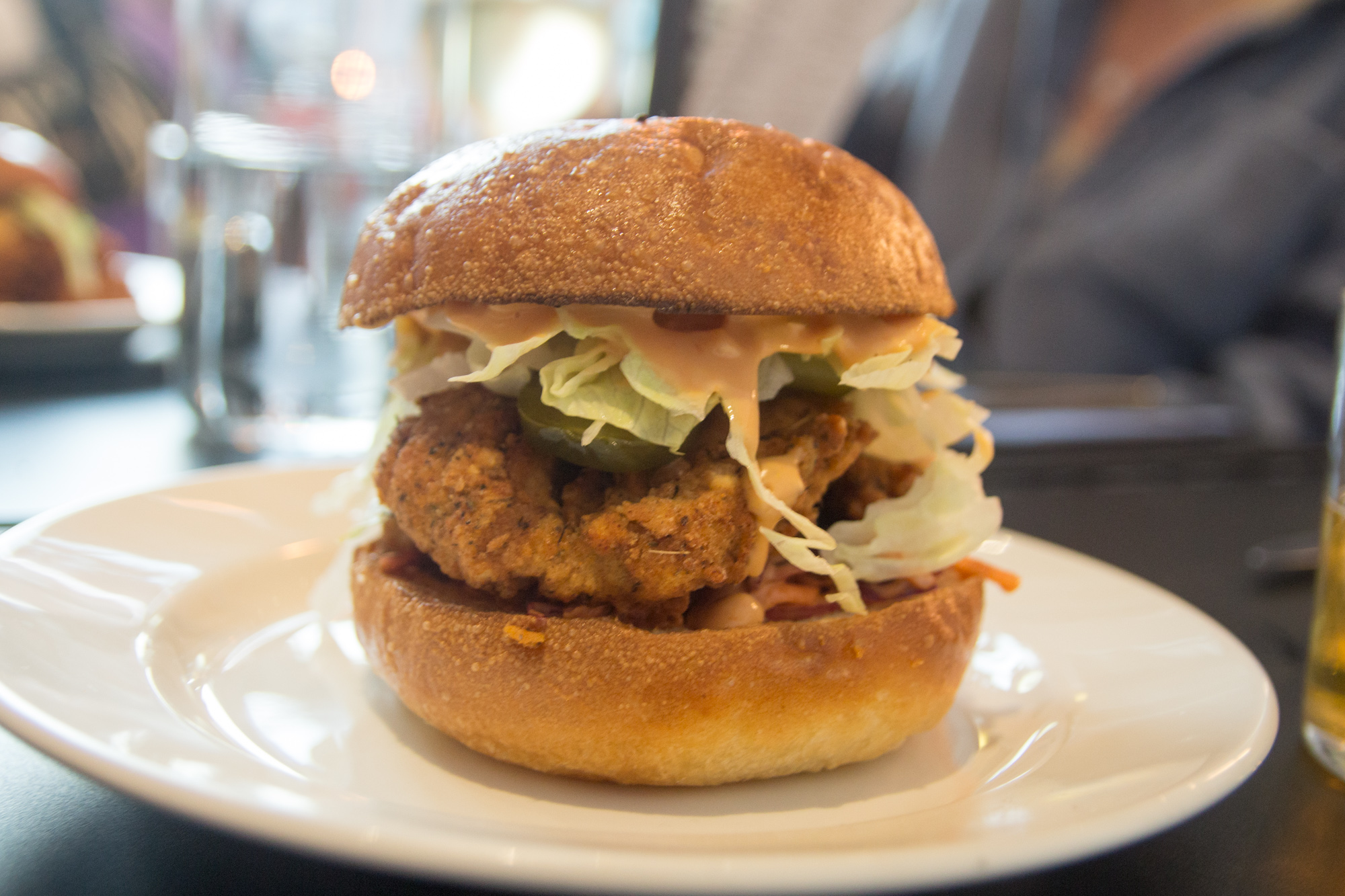 The signature vegan sandwich deserves a special mention. Served on a soft focaccia bun, this is one of the finest vegan burgers we've tasted in years. Covered with a crunchy but light batter, the plant-based burger is perfect on all fronts: texture, bite and taste. And the homemade chunky burger sauce should be sold in jars to take home – it's the kind of sauce you've always wanted but didn't even know it. Of course, it comes with pickles, iceberg lettuce and some nicely hot chipotle slaw on the side. Whether you're vegan or not, this is worth making a special visit to try.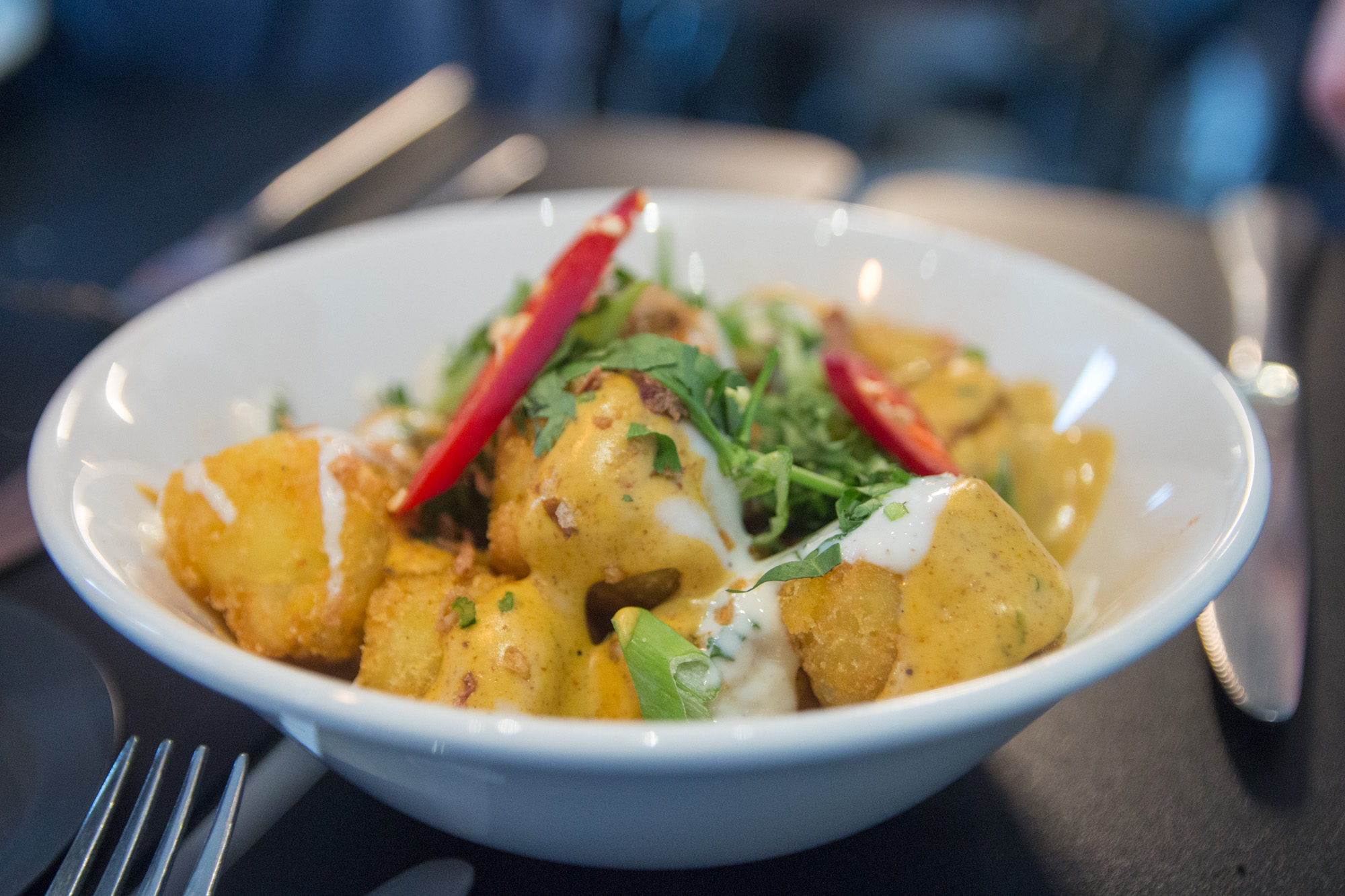 But that's not to do its meat twin down. This takes the standard chicken burger and levels up every aspect, from the genius idea of infusing the brioche bun with potato to the inspired use of chicken skin crackling, and a seasoning that beats the pants off any you've tried elsewhere.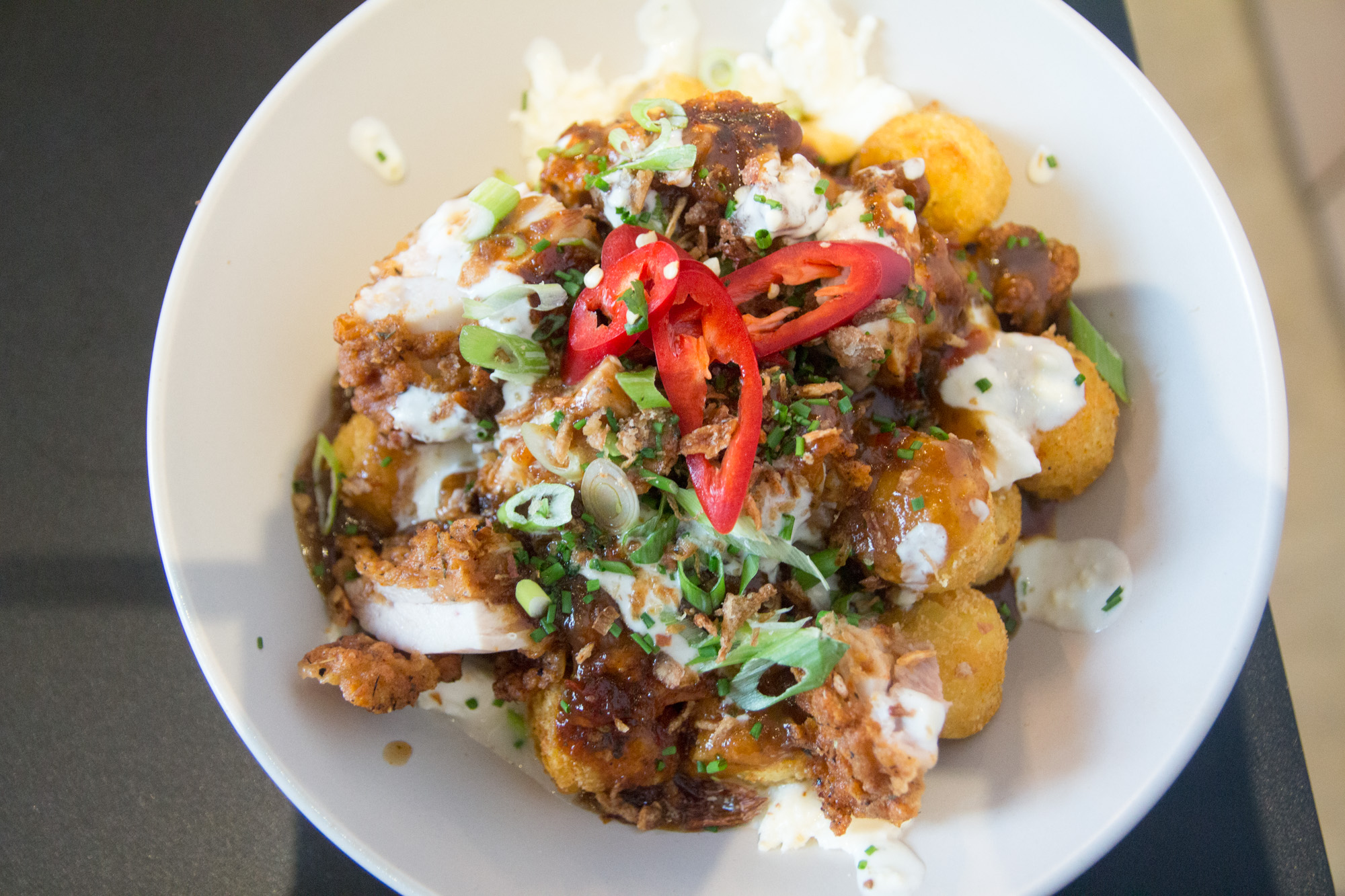 Having said that, as a recent convert to the Canadian dish, Kong's buffalo poutine is the dish that made the biggest impression. Rather than the more ordinary use of fries, Kong's use mini hash browns as the base – delicious crispy little cubes that work gloriously with the cheese curds, spicy gravy, blue cheese sauce and thick chunks of fried chicken. It's God's own concoction, and while you won't be having it every night of the week – not if you value your jean size – it's probably Manchester's best comfort food right now.
Very few venues do chicken as well as Kong's – there's a level of expertise and at every level, from the complex spice mix to the multi-layered stock you can taste in every bite of the soft, moreish chicken. If you're looking for a laid-back evening with friends, make a trip – and whatever you do, try the poutine.