Kampus
Anne-Marie Pattenden, Food & Drink Writer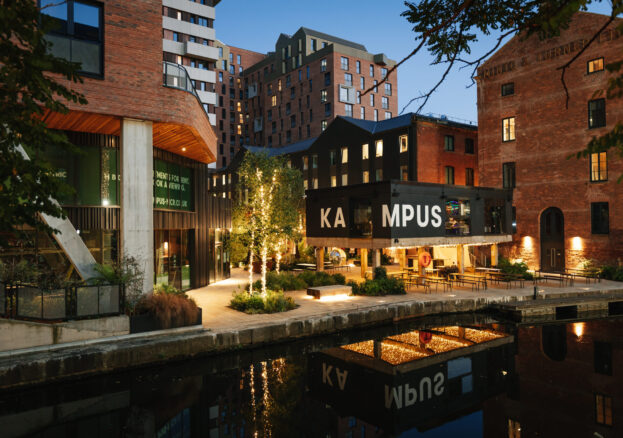 This Easter, Kampus launched their summer line-up with a party hosted by their two newest residencies – Seven Bro7hers and Three Little Words. Seven Bro7hers is a brewery you may already know and love from its Salford, Media City and Ancoats outlets, as well as numerous tap takeovers and beer festivals. The seven McAvoy brothers started their business in Salford in 2014, inspired by their dad Eric and his beer-making kit in the family home's cellar.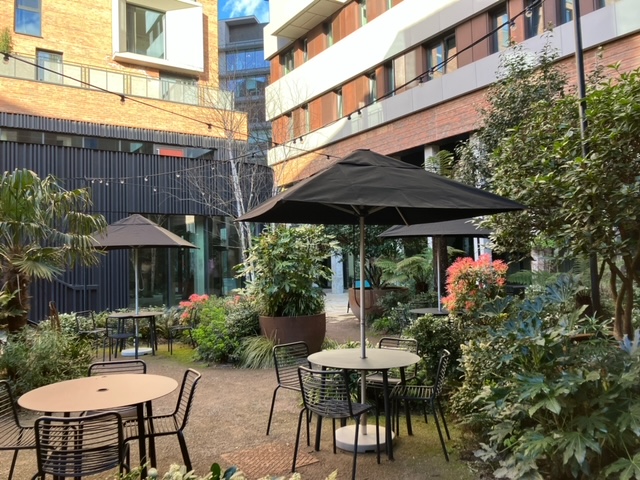 Now, every Thursday to Sunday this summer, you can enjoy favourites such as the smooth Passion Fruit Pale or refreshing Helles Lager at Kampus, either in the tree-lined beer garden or inside their new beerhouse in the Minshull Warehouse building. We met CEO and "Brother No. 2", Keith, who told us all about the new space, plus gave us a sneak peek at the area planned for its expansion further into the building later this year. It's already a decent size but will eventually be huge.
There are plenty of choices regarding food at Kampus this year. Top-quality sourdough and patisserie courtesy of Pollen, modern Cantonese tea and dim sum from Yum Cha, and even gourmet treats for your dog at the boutique dog salon and lifestyle store, Barkside. Lamb trachea, anyone?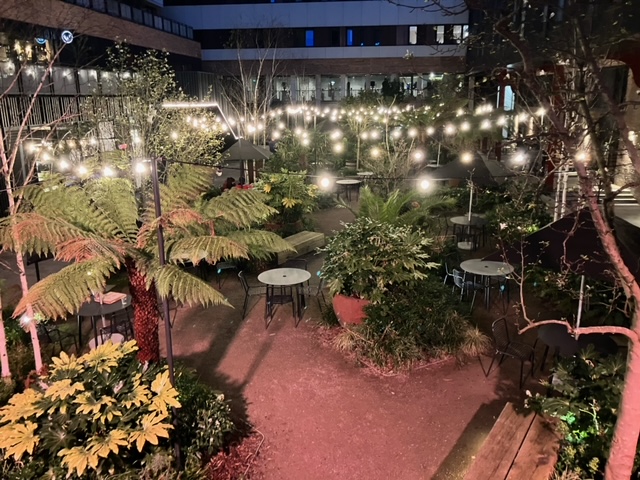 Back to human food, we tried enormous slices from the ever-reliable Nell's Pizza, with the best of the evening being their new Funghi Jambon 22". This pairs roast ham and mushrooms with a delicious garlic cream for a winning topping to the crispy crust, mozzarella and tangy marinara of their standard margherita.
We also tasted two wonderful pies from new neighbours, Great North Pie Co. All butter pastry encased a deeply satisfying filling of tender beef chunks and heavenly gravy in their 14-hour braised beef and ale pie, whilst their vegan offering with a sweet potato-based filling was served with curry sauce – a genius move we've never encountered before.
With no room for dessert after all that, a superior alternative came in the form of cocktails from brand-new Kampus resident, Three Little Words. Opened in 2019 by the founders of Manchester Gin, this award-winning cocktail bar first launched under the  Watson Street arches as part of The Spirit of Manchester Distillery. As of now, you can enjoy their sophisticated menu at Kampus either upstairs in the Kampus Bungalow or sunning yourself beside the canal.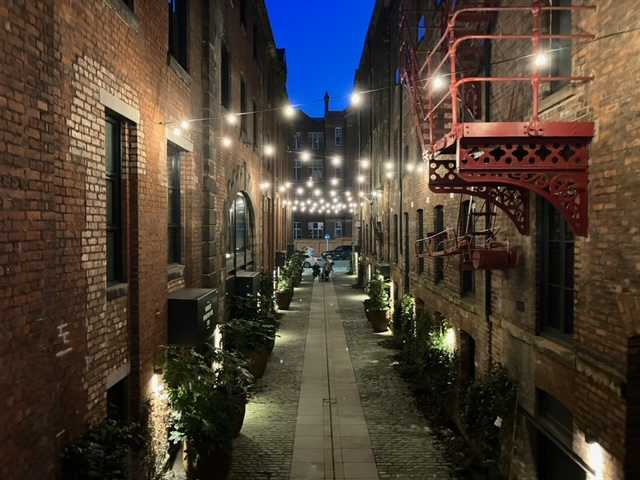 All cocktails are made from the multi-award-winning spirits from The Spirit of Manchester Distillery, produced right here in the city. It's like a boozy equivalent of farm-to-table dining. We recommend the elegant blackberry and za'atar notes of their French Martini, or you can join us in marvelling at the egg custard tart aftertaste of their superb Piña Colada.
Kampus is not only residential, but also a prime city centre meetup location, showcasing some of Manchester's best food and drink outlets as satellites around a gorgeous tropical beer garden. This is blessed with canal-side tables, but you can still be indoors if the weather misbehaves. For a calendar of special events this summer, including a Three Little Words garden spritz bar, watch this space.