Eat at Number 5
Keeley Southworth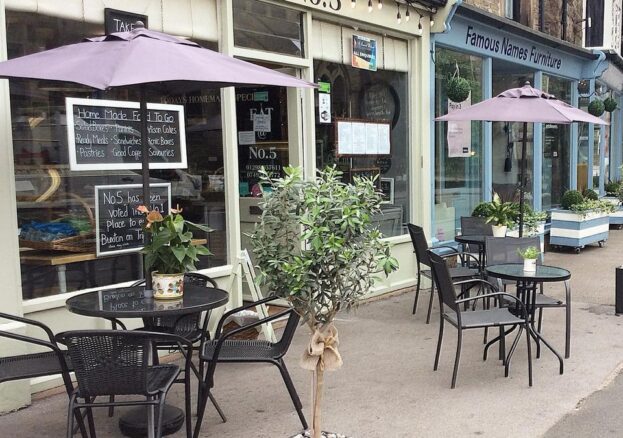 London Road's Eat at No. 5 is a delight, a tearoom in the best sense of the word serving a wide selection of light and main course dishes, a selection of tea and a wide range of rich, intense coffee.
The menu not only satisfies the Vegetarian palate but offers a range of delicious home cooked and home baked options for vegans and meat eaters too.
It's a family run café with a homely interior and then outside dining for warmer weather.
With a wide selection of artisan cakes, bakes and pastries it has a well-deserved reputation for the freshest ingredients and delicious dishes served by friendly staff.
It offers stacks of hot and cold dishes and fabulous salad boxes hero-ing everything from goats' cheese to piri piri beef, classics including Chicken waldorf to and coronation chicken. If you're feeling adventurous try one packed with goodies such as chorizo, brie and sriracha sauce to hippie falafel.
Its lasagne is also known far and wide across Buxton as a firm favourite which can be bought frozen along with other homemade dishes including cottage pie, minted lamb casserole and chilli to take home and enjoy. If you prefer a plant-based dish then you can't go wrong with vegan meat balls and or Mediterranean curry.
Pudding heaven can be found at The Herb Garden with bread & butter, stem ginger sponge and a Bakewell Tart frangipani.