The Cavendish Arcade in Buxton
Sara Jaspan, Exhibitions Editor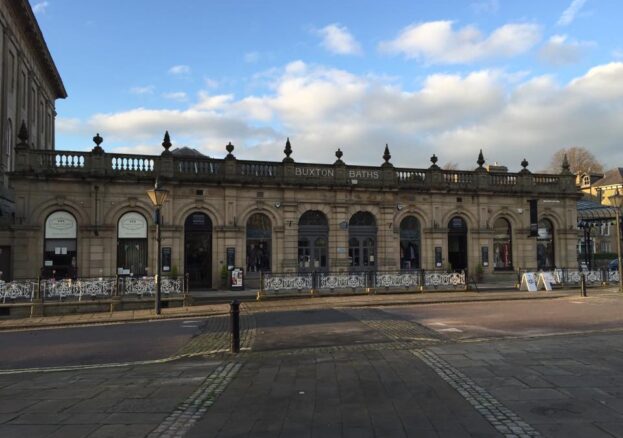 A boutique shopping hall in the centre of Buxton, The Cavendish Arcade harbours a thriving community of small indies selling clothes, jewellery, local food and drink, and other such treats. What makes this place truly worth a visit, however, is the building that houses it – the spa town's former Victorian thermal baths.
Pick up a coffee and wander through the space taking in the brightly-coloured Minton tiles decorating the walls and hallway, and the incredible stained glass vaulted ceiling which was added when the building was converted in 1987 and remains the largest of its kind in Britain. A number of original features belonging to the baths can still be found, including the plunge pool and chair that was used to lower people into the healing waters. The Buxton Baths stayed open until the 1960s and many locals remember visiting them as children.
In terms of retail, we recommend popping into Divine Trash, which honours stylish and contemporary consumer-conscious fashion, and Wild Olive, where you can browse a wide range of bath melts, soaps, cosmetics and candles made in nearby Chapel-en-le-Frith. Attacus Boo and Isla Fine Arts are both good for picking up unusual gifts, while Beer District stocks over 400 craft ales as well as artisan, small-batch whiskeys, gins and vodkas. Lastly, Charlotte's Chocolates is of course a must.
The Arcade forms part of Buxton's extended Crescent complex – where wealthy Georgian and Victorian visitors stayed whilst 'taking the waters'. Head to the Pump House directly opposite to learn more about the ancient spa town's history of hydrotherapy, and enjoy a taste of its mineral-rich water at the St. Anne's Well whilst you're there.