Contact Bar and Kitchen
Ian Jones, Food and Drink Editor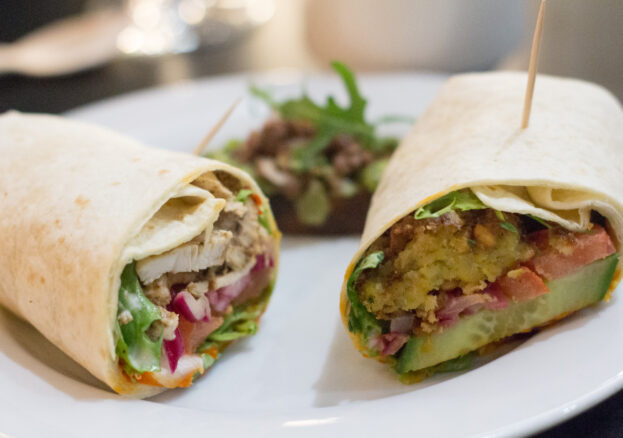 Tucked away on Oxford Road behind the Academy, Contact Theatre has long been one of the city's leading theatre spaces and now they have a food and drink space to match with Contact Bar and Kitchen. Best of all, it's headed up by the brains behind CT-faves, GRUB, who have been doing a sterling street food job over in the Green Quarter for a good few years now.
The food comes from locally-acclaimed pop-up legends Tikka Chance On Me
We popped by the launch event to try out a few samples of what to expect. The dining area is a well-lit, spacious room, with a full bar at the far end and plenty of seats. The staff are as cheerful and friendly as it gets, delightfully upbeat and clearly passionate about where they work.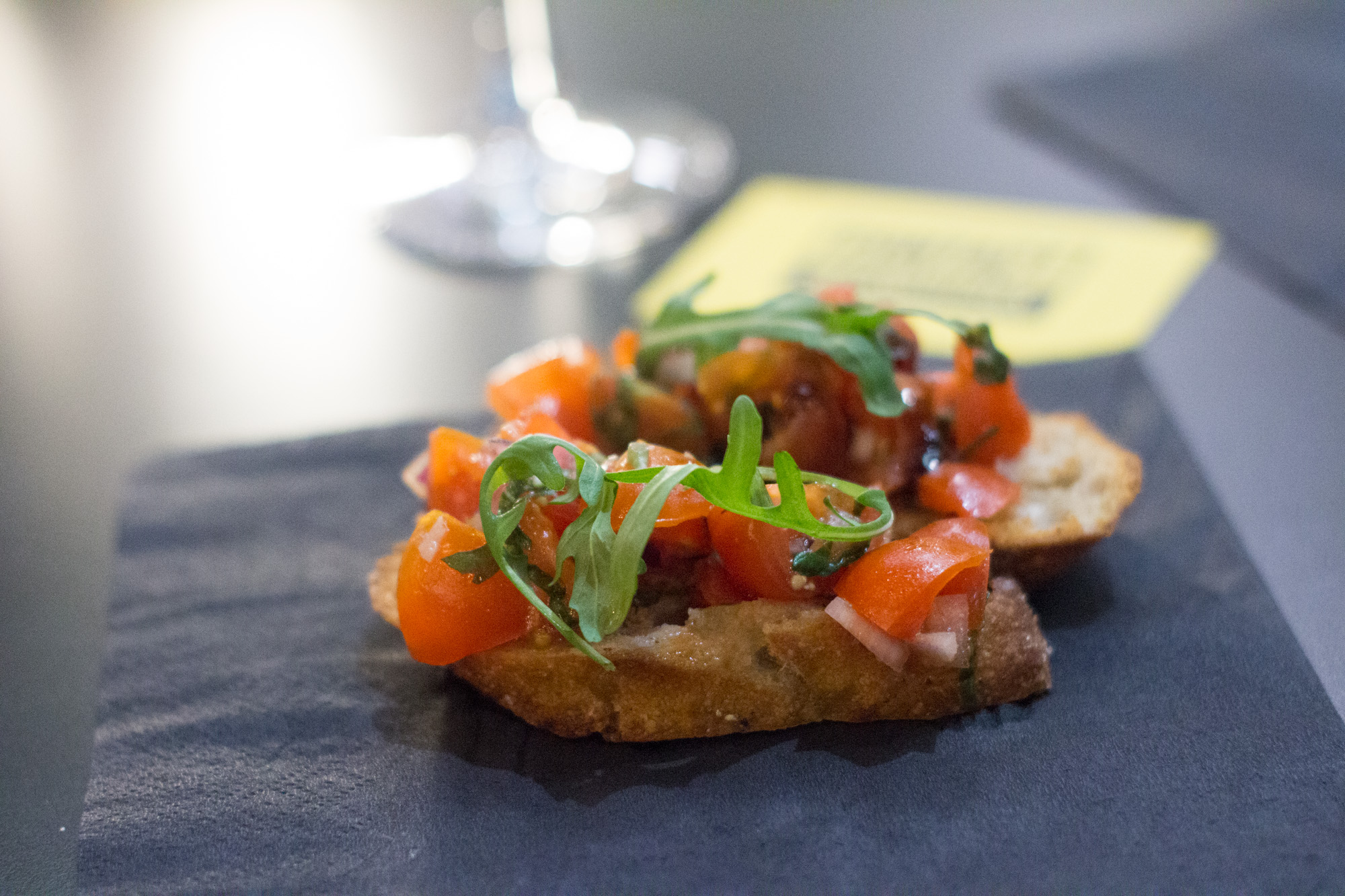 The full menu has been curated by Michael Anderson, from the locally-acclaimed pop-up legends Tikka Chance On Me. Now, we're not usually a fan of puns but we'll make an honourable exception here due to the quality of the food on offer.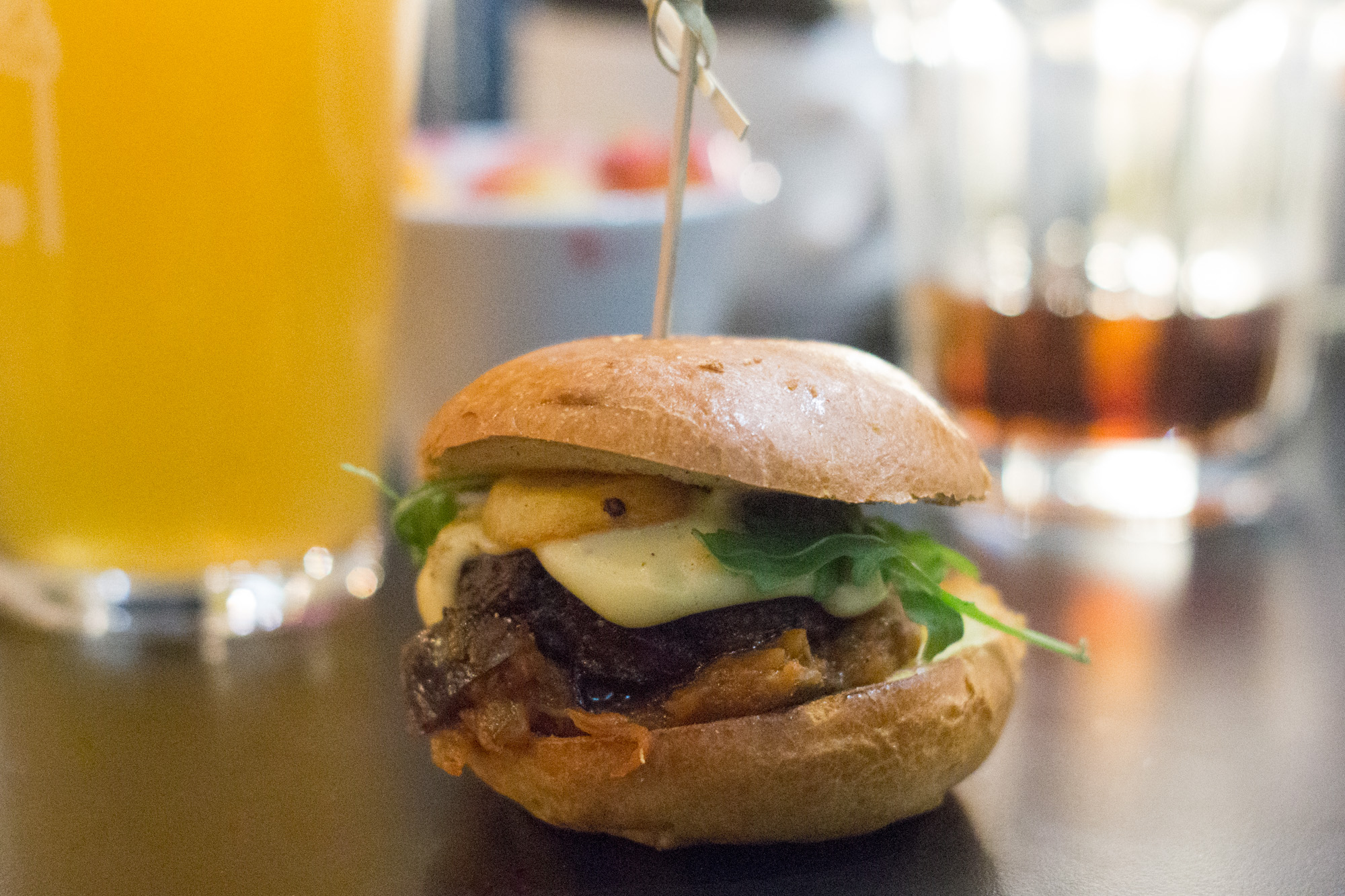 There's a wide range of snacks and hearty meals on offer, with plenty of vegan options but you'll find a few meaty snacks if that's the way you swing. First up, a couple of bright, flavour-packed snacks in the form of thick toasted bread – one with fresh tart tomatoes, chopped onion and rocket; the other topped with a deeply satisfying green pesto. If you're looking for some light, healthy bites to eat before catching a play, or as the start to a night out, here's where to head.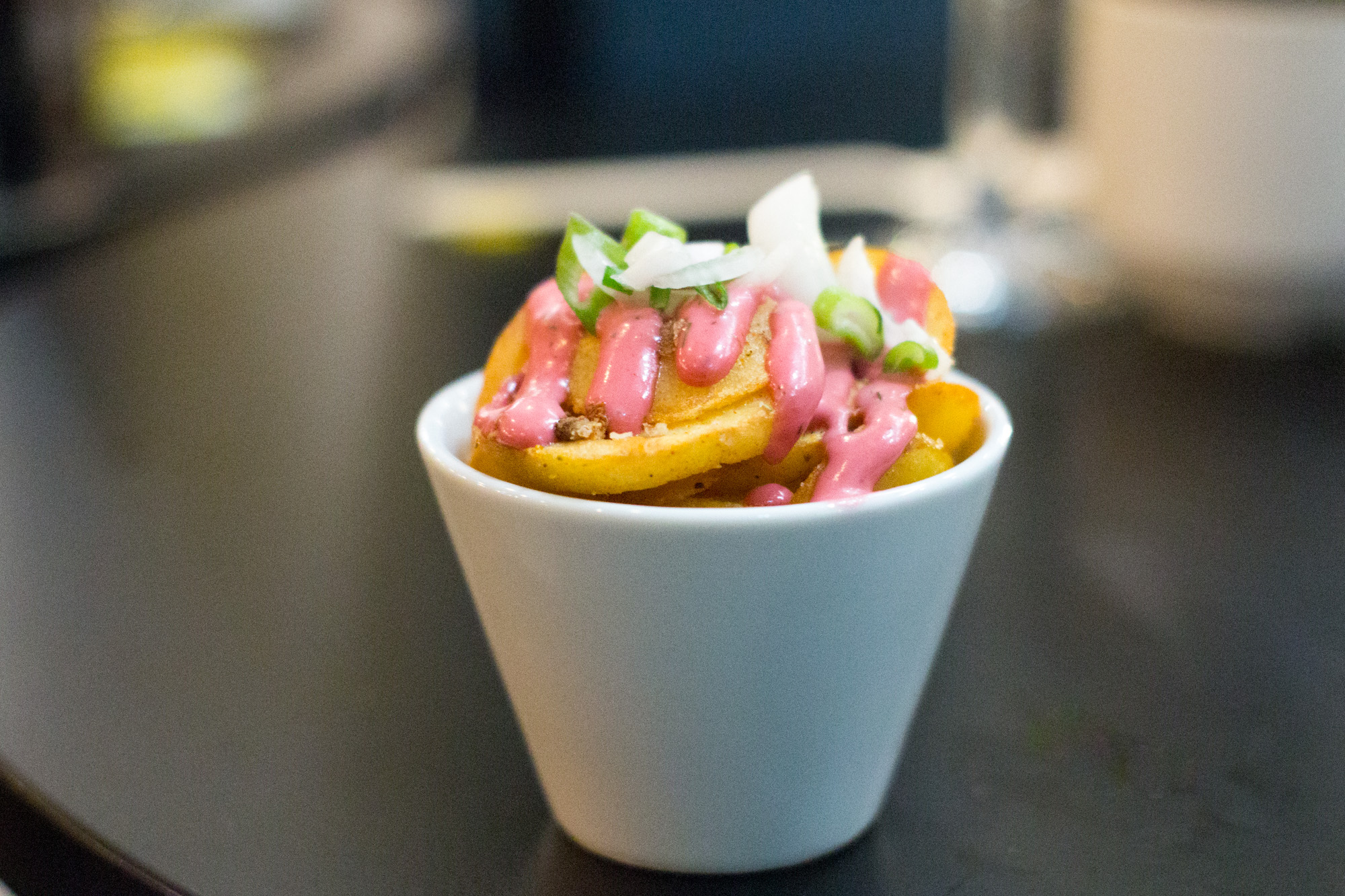 For something more substantial, the wraps are well worth a chomp. There's chicken or falafel, packed tight in a soft tortilla alongside a bunch of fresh, crunchy vegetables, such as cucumber, onion, tomato and lettuce.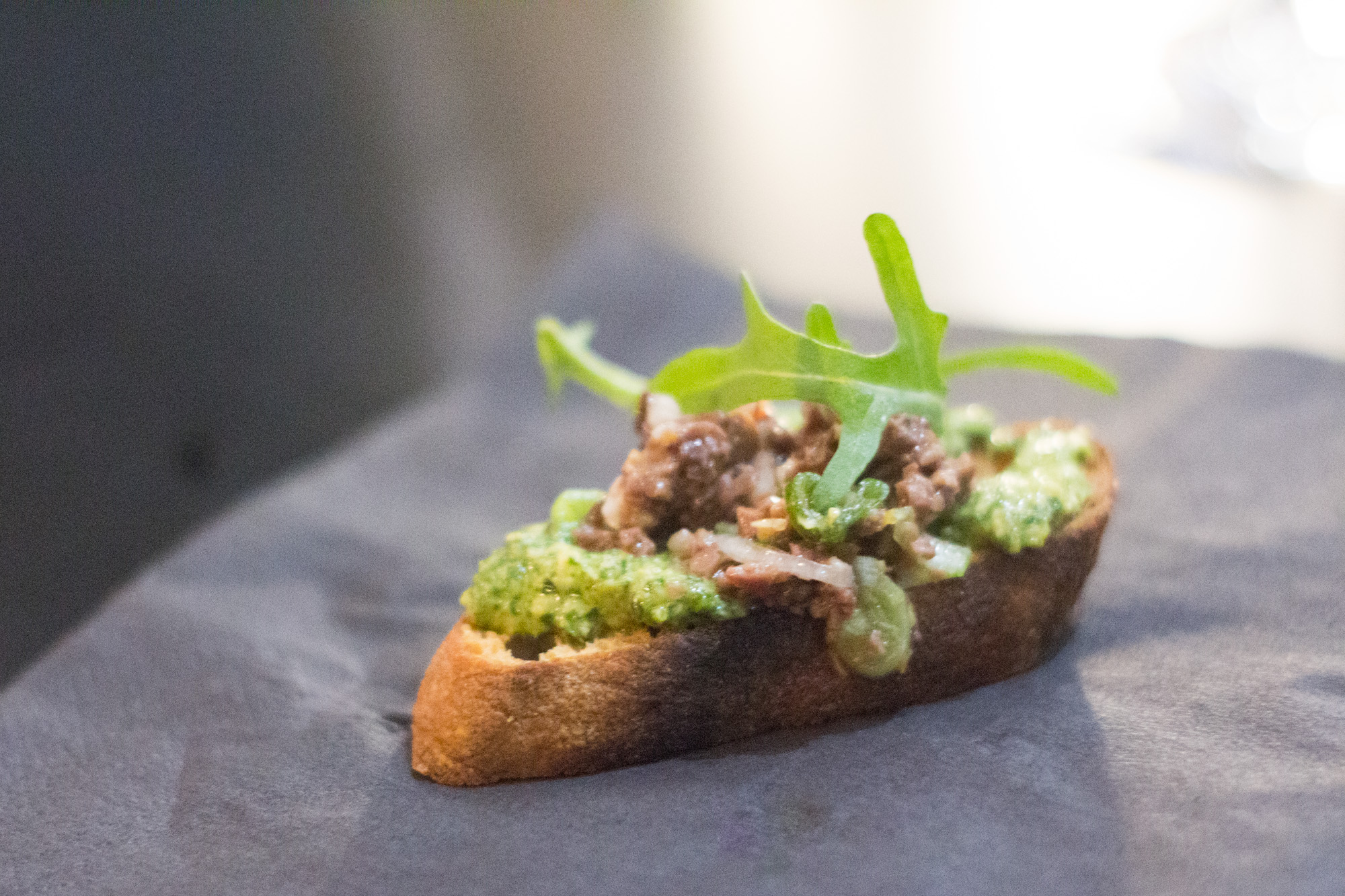 But don't sleep on the homemade soup. There's a marvellous pea soup, which is probably the highlight of the evening, topped with a swirl of cream and full of lightly-crushed peas. Then there's a rich garlicky chestnut soup, with slices of onions on top – grab a slice of sourdough bread to go with it and you'll have energy for days.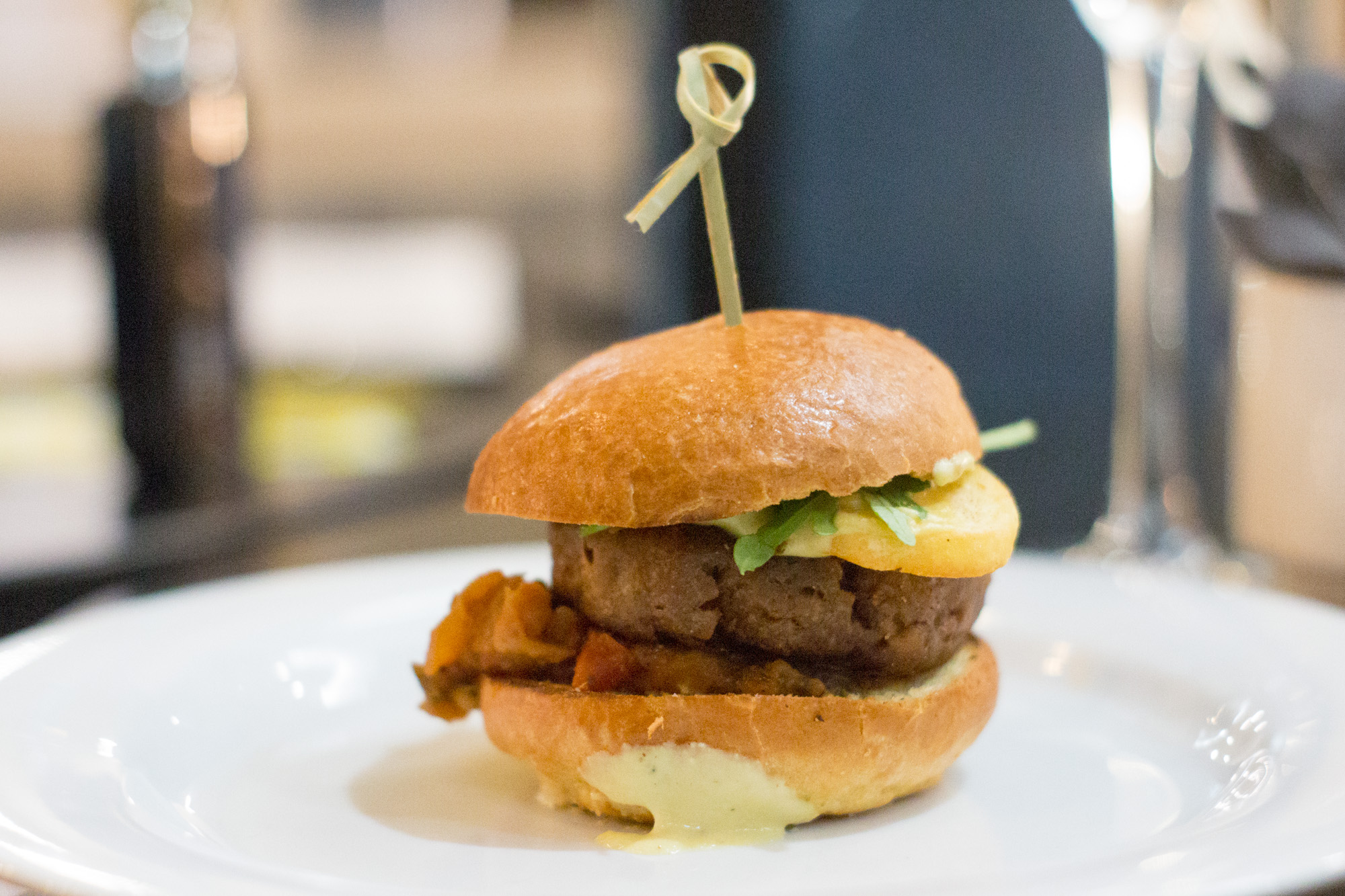 The chips – cute little circles of deep-fried potato – come with a vivid pink sauce, all thanks to the beetroot which magically retains only the nice side of beetroot and none of the earthiness. The burgers are a delight too – ranging from lamb to falafel. Both are superbly filling with none of the heavy oil or grease that invariably comes with a lesser standard of burger.
Contact Bar and Kitchen is a great addition to the city, not only as a place to grab something to eat before a play, but as a worthy destination in its own right. If you're heading along Oxford Road for a gig, show or just a long, leisurely walk, it's well worth popping in to enjoy one of their healthy options.