Cartwright Hall Art Gallery
Sadie Pearson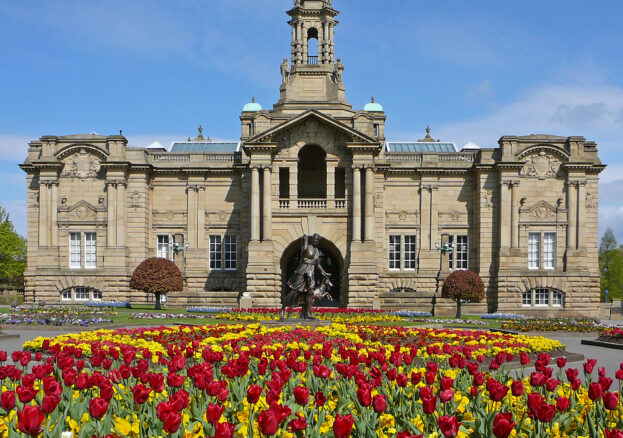 Cartwright Hall is Bradford's civic art gallery and offers an exciting programme of contemporary exhibitions, with four permanent galleries displaying works from our art collections. The collections consist mainly of 19th and 20th century British art, with strong collections of international contemporary prints and contemporary South Asian art and crafts.
THE HOCKNEY GALLERY
This gallery dedicated to the work of Bradford born artist David Hockney, showcases Bradfordís unrivalled public collection. It includes early work and provides an introduction to his life and art with a particular focus on Yorkshire and Bradford.
LISTER PARK
Cartwright Hall is set in the magnificent, Green Flag-awarded grounds of Lister Park, with a boating lake, adventure playground and Mughal Gardens.
Stroll around Lister Park to view sculpture and public artwork, some on loan by the artists, others from Bradfordís own collections.
There is also a privately run cafe in the Lister Park boat house that serves hot and cold drinks, food and ice-cream.