Artz-i
Carmel Smickersgill, Tours & Activities Editor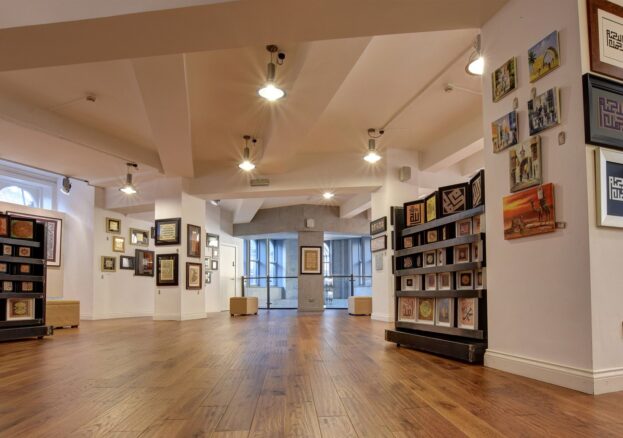 In the heart of Bradford city you'll find Artz-i, a showroom and gallery styled lifestyle shop, with the best in contemporary and traditional islamic art. They are the go to place for the highest quality hand crafted artworks, gifts and more traditional pieces including stone tiles, calligraphy, applique textiles, original paintings, photography and wood carvings. In addition to the fine arts, Artz-i also specialises in ornate gift cards and posters, letting you share the joys of visual art. Their selection of gifts and homeware are a mixture of sacred and secular designs that would brighten any home.
Bespoke services, with design advice and style suggestions
The showroom is housed in a converted Mill.  Among the artworks the history of this building is celebrated with exposed roof trusses, brick work and the original flooring. As you walk through you feel the satisfying juxtaposition of old and new convening in the space. With hand crafted pieces being imported from the souks of Cairo and Fez as well as the bazaars of Istanbul and Granada, you can guarantee each object is authentic. As you travel across the shop floor it's hard to miss the diversity in style and aesthetic between pieces, making it hard for anyone to leave without finding something perfect for them.
Artz-i take pride in championing contemporary artists as well as paying homage to traditional crafts and base their collection on pieces that breath sophistication and purpose into a space. A lot of their collection combines ancient ideology with modern design, resulting in stunning pieces with fierce integrity.
The shop offers bespoke services, with design advice and style suggestions tailored to the environment you see the artwork living in. Choosing the right piece can be the difference between a space feeling alive or soulless and this feeling is only magnified when the spirituality of the work is also present.