Aether
Ian Jones, Food and Drink Editor
If you're a fan of The Alchemist, you'll love Liverpool's Aether. This cocktail bar takes drinking to a whole new level, thanks to an intricate menu focusing on the four elements: earth, water, fire and air. Gimmick? Sure, but it's a great one, smartly executed.
It's based in Liverpool ONE's dining district, a stone's throw from the docks which provides a holiday-away type feel, full of couples walking by arm-in-arm and plenty of green space full of people relaxing. If it's warm enough you should sit outside to get the full summertime-drinks effect, but the interior isn't too shabby either, with wonderfully friendly staff who take genuine pride in what they do.
Drinks-wise, we begin with the Whale Watcher, from the Water section. This is a not-too-strong, elegant long-stemmed glass, combining Grey Goose vodka with citrus flavours, dill and lemonade syrup. Oh and it comes with a big block of green ice that slowly melts into the drink, transforming the drink into something else entirely. And on the side? A binoculars-style child's toy to look through, featuring creatures from the deep. It's brilliantly bonkers.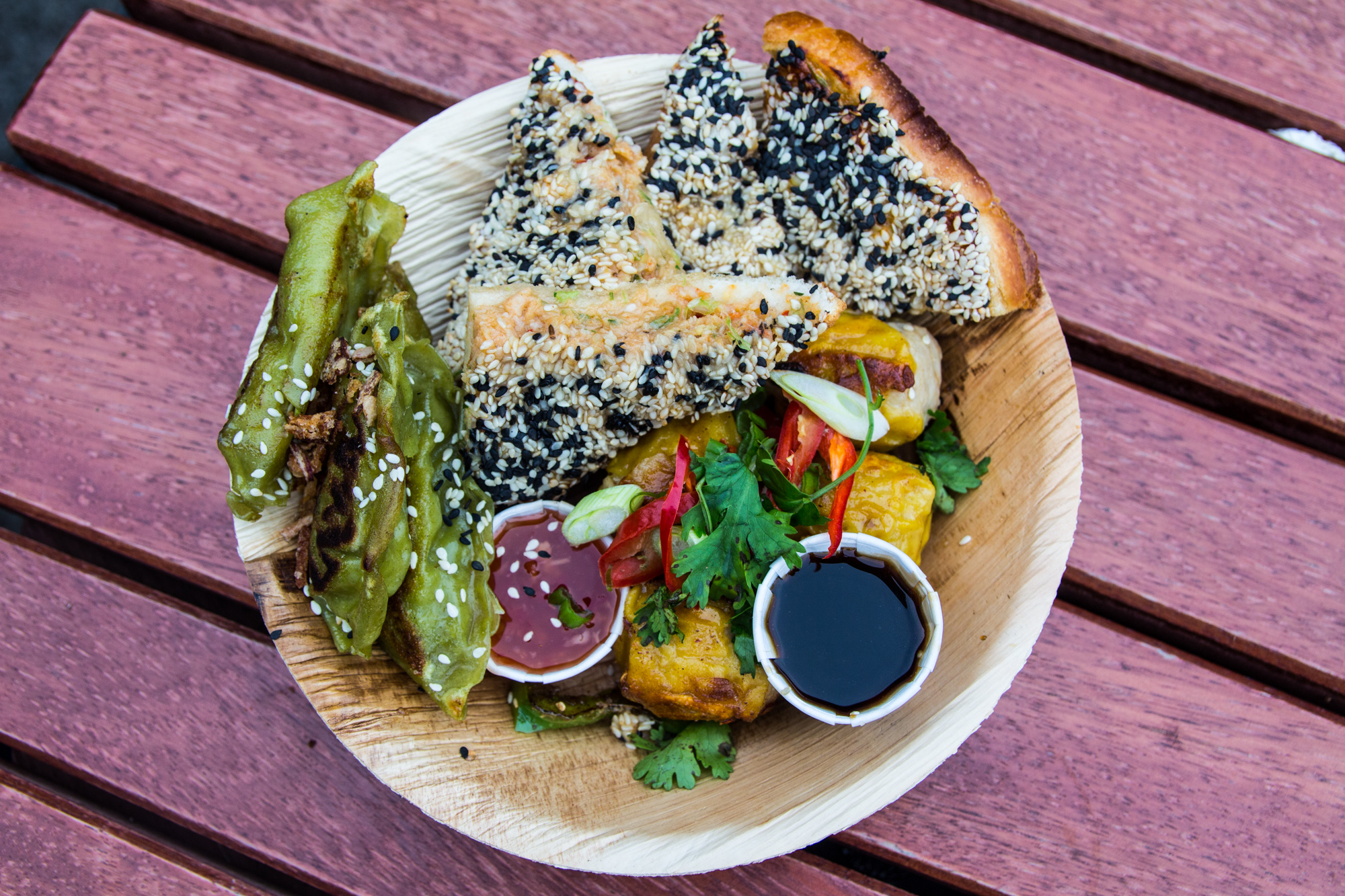 We also make our way through the Bee Sting (a gloriously sweet honey-infused drink, featuring honey pollen and flowers), the Bounty (a refreshing – and potent – coconut rum drink, served in a massive coconut), and most exciting of all, The 5th Element. This is the final drink on the menu, combining all four elements and in all honesty, you can't go to Aether without getting this. At £20, it's not cheap but is designed for two. It's a sweet raspberry and peach combination, with Appleton Signature rum supplying the boozy kick, and as an added shock (spoiler alert) involves the server lobbing a bunch of freeze-dried raspberries at you.
Aether do cocktails better than anywhere else in Liverpool
It's no exaggeration to say Aether do cocktails better than anywhere else in Liverpool. Each one is carefully designed to cover the two most important elements: taste and wow factor. You'll want to go back again and again to try each one, and each one will dazzle you in different ways.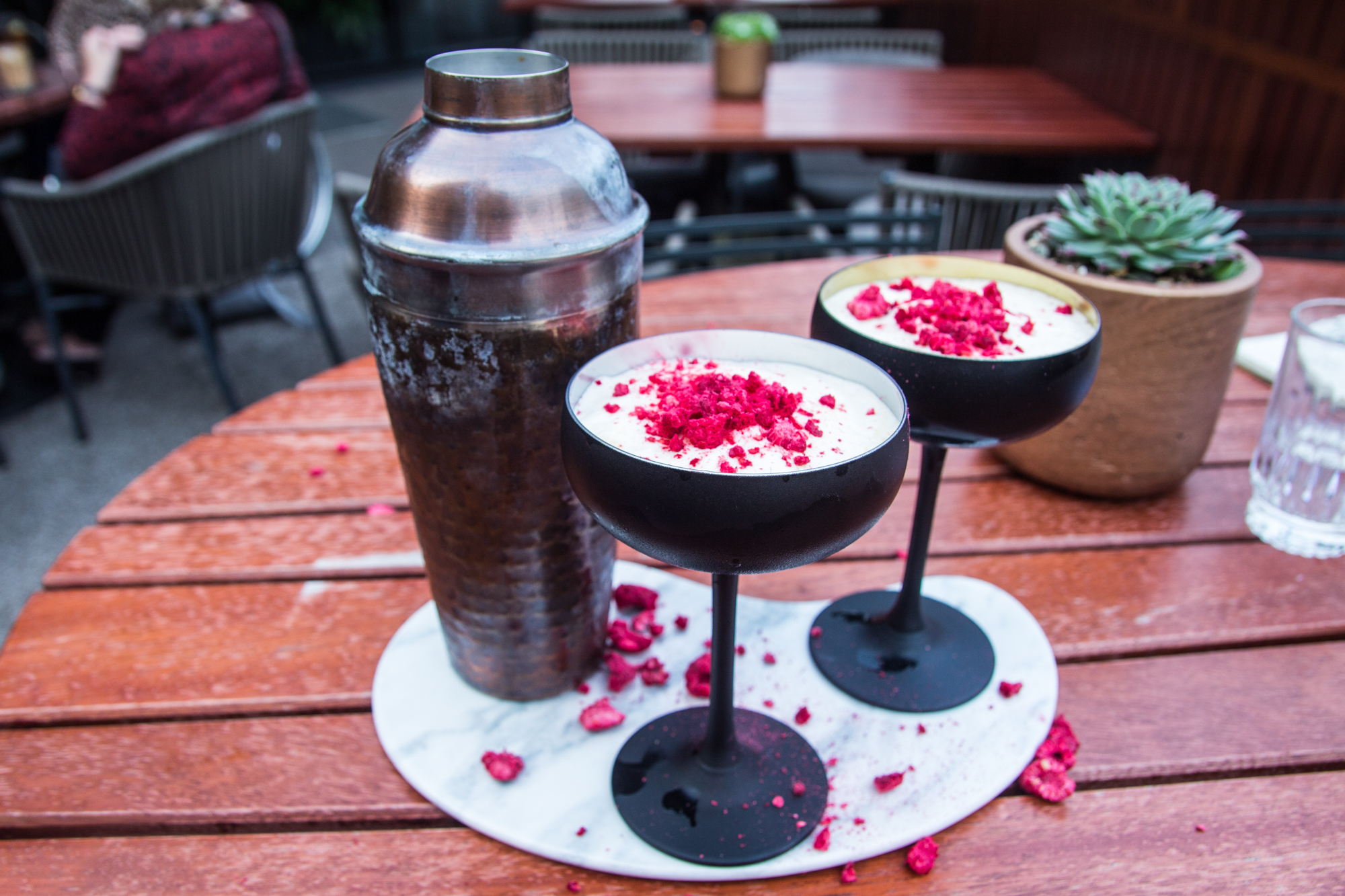 But it's all not all about alcohol. Aether also feature the best pop-up street food vendors, on a rolling basis. On this trip, Yu Donut were in charge of the food, and their dishes more than live up to the drinks.
The dim sum are phenomenal
You can pick from a small but perfectly formed range of dishes, including the self-titled donuts, dim sum and Cantonese noodles for mains. The dim sum are phenomenal – thick and delicious, packed with flavour and gloriously fresh. The donuts are slightly odd at first, a sweet donut containing anything from duck to char sui pork, with a mound of moreish Asian coleslaw on the side. However, a few bites in and you'll be converted. Sweet dough and dark savoury meat shouldn't work, but it well and truly does.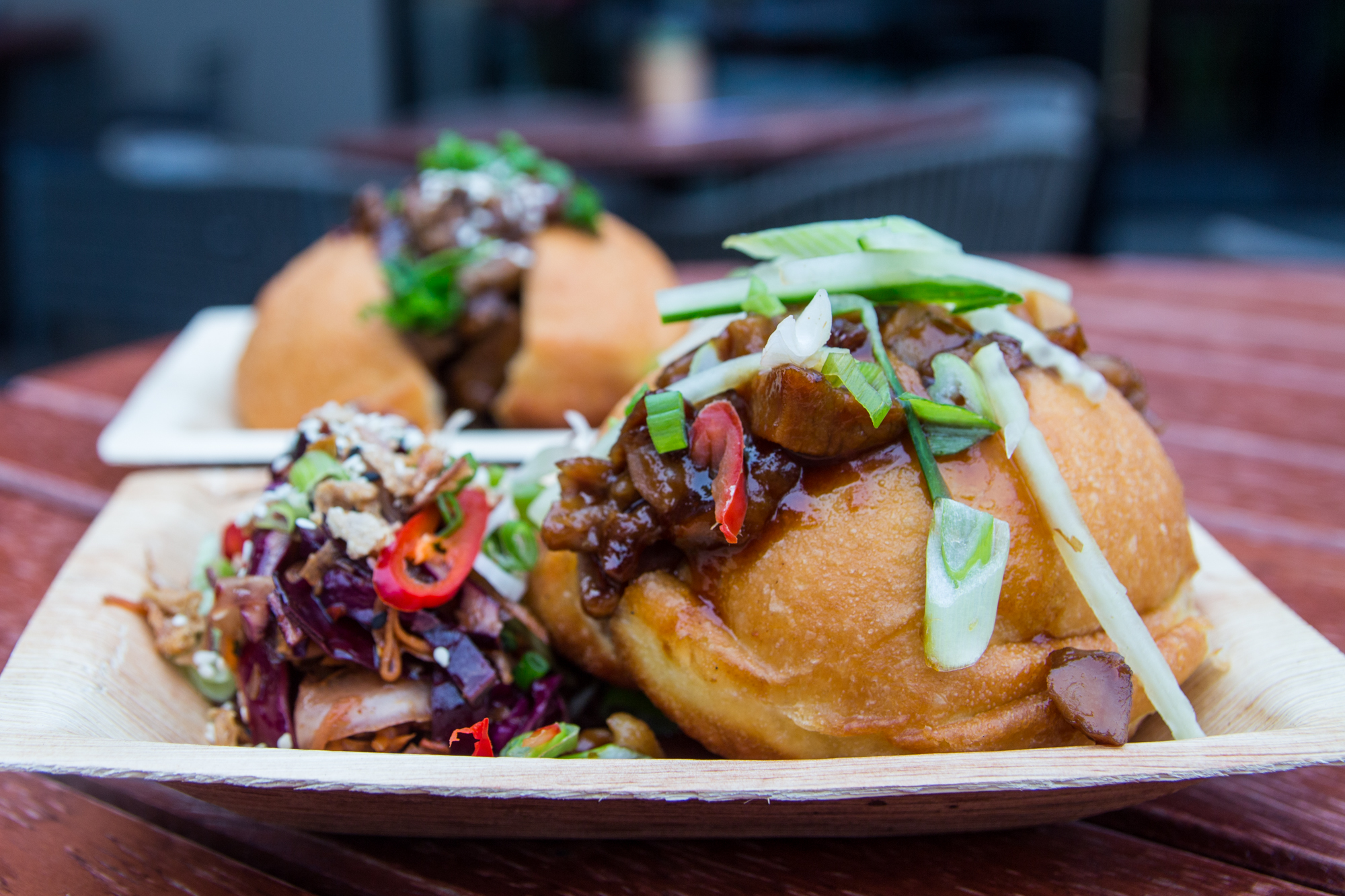 These donuts alone are enough to fill most greedy bellies, but save room for the noodles. Amazingly priced at just £7.50 (£10 for three meats), these are high-end restaurant quality meals, thick slices of meat smothered in the right amount of sauce, sat on top a well-cooked swirl of noodles.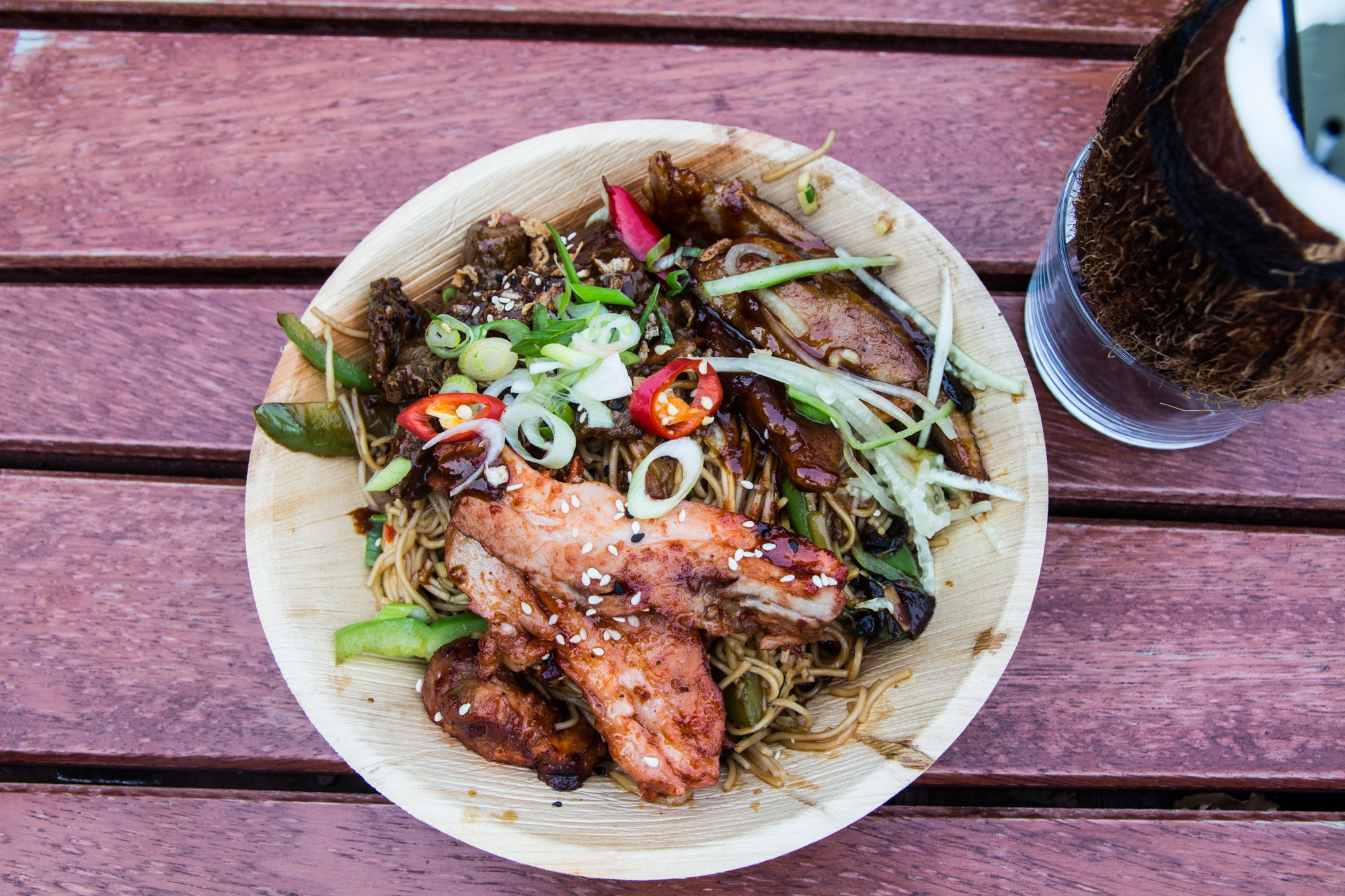 Whether you're looking for drinks or a quick bite to eat, Aether delivers the goods, and more. The place is a delight, the staff superb and the food is flawless. The drinks are the main draw though – a vast range of cocktails with a great story and theme. Whether you're a Liverpool local, or visiting the city as a tourist this is a fantastic (in the true sense of the word) place to a spend an afternoon – just prepare for it to go on well into an alcohol-soaked evening.