Yorkshire Sculpture International 2021
Sara Jaspan, Exhibitions Editor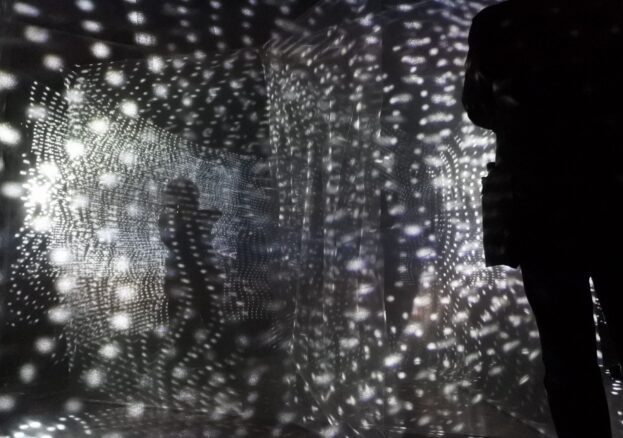 Following the major success of its inaugural edition in 2019, Yorkshire Sculpture International ­is back, and there's plenty to look forward to. Presented outdoors and at museums and galleries throughout Leeds and Wakefield, this is the perfect excuse for a summer road trip, taking in work by some of the most exciting artists engaging with sculpture today, as well as a number of coinciding exhibitions from our top picks. Various aspects of the festival will also take place online, including screenings and artist talks.
A key highlight will be a major new mixed-reality digital work by acclaimed artist Shezad Dawood that marks the 50th anniversary of Bangladesh's independence. Titled 'Concert From Bangladesh', the project responds to the 1971 'Concert for Bangladesh' that was held in aid of the relief effort and refugee crisis, yet side-lined South Asian performers. Reversing this, Dawood has collaborated with Bangladeshi music producers, musicians and performers to showcase talent across varied Bangladeshi musical traditions, from mystical Baul singing to experimental electronica and Dhaka hip hop. The work will be presented outdoors at Yorkshire Sculpture Park on 1 August, and at Leeds City Varieties Music Hall on 18 September.
The trailer for Ariel René Jackson's new film, 'A Welcoming Place', will be released online in July as part of an in-conversation event with the artist, ahead of a full screening of the film in Austin, Texas, next year. The work explores how Black and Brown people living in Austin relate to their city through a series of recorded conversations, underscored by the artist's signature use of meteorological imagery as an allegory for oral narratives.
YSI 2021 will additionally feature four commissions by Yorkshire-based artists. Of these, Akeela Bertram's interactive installation 'The Return' at YSP will use creative technology to question identity narratives; the filmed culmination of Claye Bowler's five-year-long performance 'Measured Transition' at Leeds Art Gallery will address the subject of top surgery and the lengthy wait time it takes to receive it in the UK; Nwando Ebizie will lead visitors through Barbra Hepworth: Art & Life at The Hepworth Wakefield via an immersive, post-Borgesian style sound piece; and Ashley Holmes' immersive installation 'Distend' will expand on the artist's interest in sonic fiction and the deconstructive practices of dub music and remixing to explore cultural memory.
As mentioned, YSI is also the perfect opportunity to take in a number of other major exhibitions taking place in the region this summer, including Portable Sculpture at Henry Moore Institute; Zadie Xa: Moon Poetics 4 Courageous Earth Critters and Dangerous Day Dreamers at Leeds Art Gallery; and Joana Vasconcelos: Beyond, Rachel Kneebone: 399 Days, Breaking the Mould: Sculpture by Women since 1945, and Silence – Alone in a World of Wounds at YSP.