Yankl & Der Beanstalk at Manchester Jewish Museum
Creative Tourist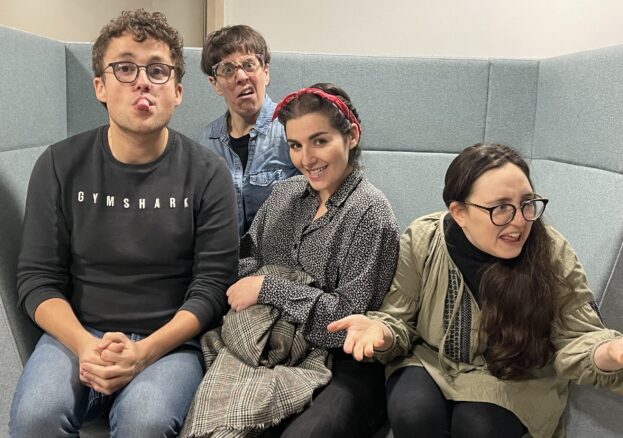 Head to Manchester Jewish Museum on 6 December for an adult twist on the Yiddish Pantomime tradition, with a bawdy and infectiously fun performance of pantomime-in-progress, Yankl & Der Beanstalk.
The pantomime is the latest production from an electric artist collective who are reviving Yiddish pantomime for a new generation, and celebrating Jewish heritage through LGBTQ+ identities. Working with experienced pantomime director Sam Ranger (Bear in the Air Productions), Tamara Micner and Emily Rose have put together a show that takes Jack and The Beanstalk and gives it a Jewish spin, while also tackling important issues of today – in a silly, open and fun way.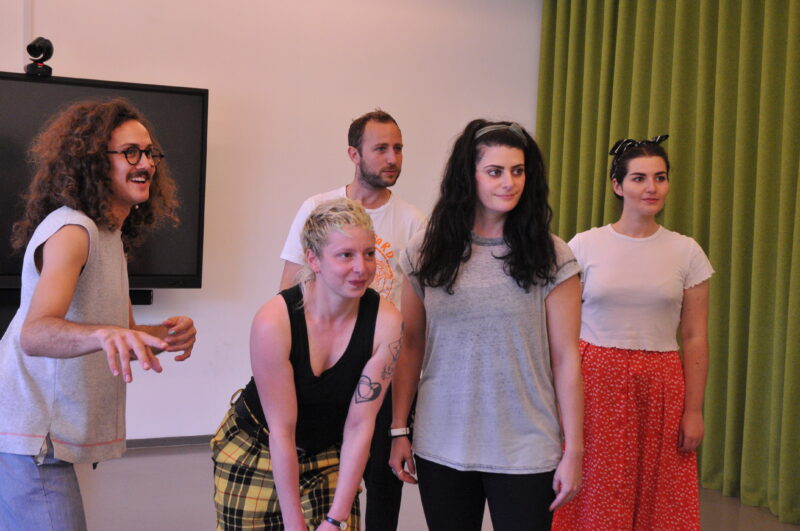 Yankl, our lead character, is a hapless pickle-seller who lives with his mum off Brick Lane. One day Yankl swaps some pickles for some beans, climbs a beanstalk and ends up in… Hampstead…
As the cast read through the work-in-progress production, you'll be thrown headlong into Pantoland, where, of course, audience participation is more than encouraged! Several musical numbers feature in the show – 'Under Pressure' and 'Bohemian Rhapsody' anyone? – so make sure you dust off those high notes. Oh and prepare to laugh. A lot.
Afterwards, there'll be an open discussion, so you can have a natter with the cast and creatives, and give them some feedback on what you've seen.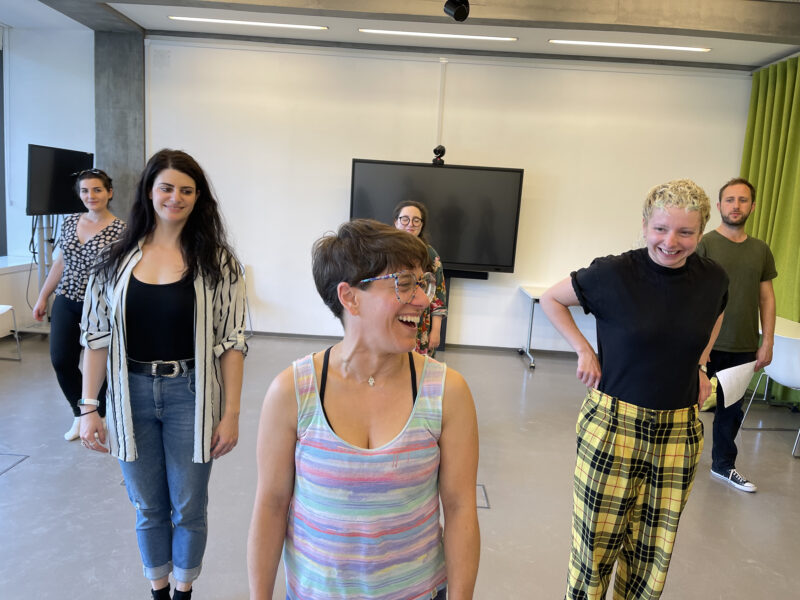 At the heart of many pantomimes is the balance between comedy and the exploration of important issues, and this balance has been finely tuned in Yankl. Speaking to this, director Sam Ranger said:
"When you look into stories like Jack and the Beanstalk and Cinderella they are quite profound and teach us how to move through life and to aspire to be 'good and true'. This has been our aim from the start. To tackle issues like assimilation and the decline of the Yiddish language while singing popular songs and shouting 'behind you'. This mixture of important topics and silliness makes them more accessible for all ages – much like a Disney film that can deal with the themes of Hamlet and make it resonate with both children and adults. So I guess our version of Yiddish pantomime is a tackling of important issues today in a silly, open and fun way. Entertaining the audience and getting them to think at the same time."
Another important part of this production is diversity and inclusion. Among the collective and performers, there is a strong LGBTQ+ representation. When asked about the importance of celebrating Jewish heritage through LGBTQ+ identities, Sam offered:
"I find a collaboration of as many voices as possible from as many different backgrounds, lived experiences, genders, beliefs and sexualities creates the most interesting and real work. We want to create a pantomime for everyone and therefore we need as many voices involved in the creation as possible. Everyone has different understandings of relationships, emotions and characters and that difference is essential to create real and engaging theatre. Then mixed with an open rehearsal room and the courage to speak your mind, you have the recipe for success."
Recommended for ages 16+, this performance takes place as part of Synagogue Nights, a season of intimate events at Manchester Jewish Museum.