Winter Funland at Trafford Park
Shekina Rose, Families Editor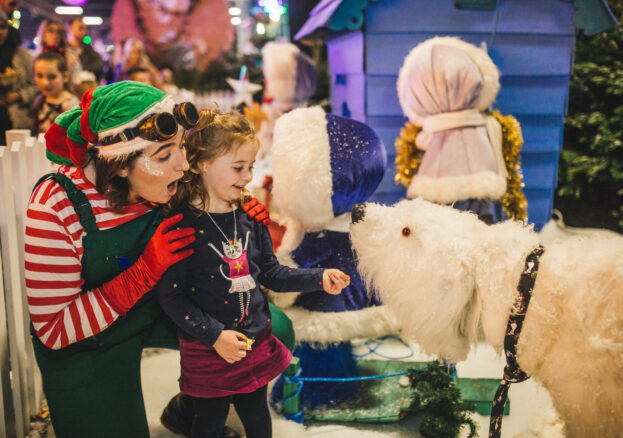 Hooray! The Christmas experience we've all been waiting for returns in 2023, as we welcome back Winter Funland at at Trafford Park, open from Sunday 17 December 2023 to Monday 1 January 2024.
Get in the festive spirit the FUN way, at this incredible indoor festive funfair taking place at the B.E.C Arena at Trafford Park, featuring more than forty rides and a massive ice-skating rink. Limitless rides, a turn on the ice rink, a visit to the traditional circus, inflatable rides, and a meet and greet with the jolly man in red himself at Santa's Grotto are included in the price of each ticket, which gives you 3.5 hours to squeeze in as much Christmassy delight as you possibly can.
Aimed at under 9s and their families, Winter Funland in Manchester is packed full with exciting rides that are enjoyable for the whole family. Some of the rides will make you laugh, some will make you scream, and all will make your heart glow! And whether you're a trained ice-skater or still pretty wobbly, the ice skating rink offers a chance to glide and giggle and slip and slide across the ice in true Christmas fashion!
All that festive FUN is making us peckish! And as expected, Winter Funland will not be short of a snack or two (or three) to fill up your rumbling tums! Crunchy popcorn, juicy burgers, cheesy pizzas, fluffy candy floss, and of course, hot dogs and chips (to name a few!) – you'll find plenty of delicious, mouthwatering treats across the site to give you that real taste of Christmas!
So for a family Christmas experience you will never forget: purchase your tickets for Winter Funland at Trafford Park by clicking on the 'book now' link below. Even better – kids under 3 go FREE!