When Trolls Try To Eat Your Goldfish at Waterside
Creative Tourist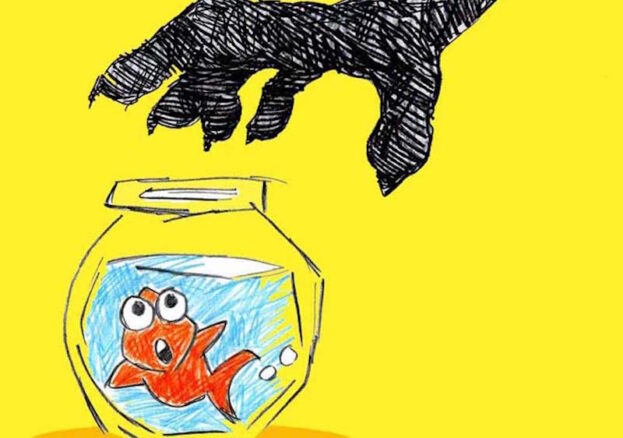 In the middle of the night there is a noise – a snuffling and a shuffling and a splintering of wood.
A line of troll-prints lead out the door, across the lawn and into the deep, dark forest.
All of the animals have disappeared!
Where have they gone?
One young girl is going to do everything she can to save the day …
This high energy, comedy show (created with Action Transport Theatre, Big Imaginations and Grants for the Arts) is a unique mix of performance and poetry directed by prize-winning theatre maker Kevin Dyer (Writers' Guild of Great Britain Best Play for Children and Young People). The Daily Telegraph describes his work as 'The stuff of golden childhood memories'.
Dommy B (from BBC 'Rhyme Rocket') has previously performed his shows Spark, The Goblin Wizard and aaaaaaaaaaaaagh! Dinosaurs! at Waterside Arts.