What's in Store? at Salford Museum and Art Gallery
Polly Checkland Harding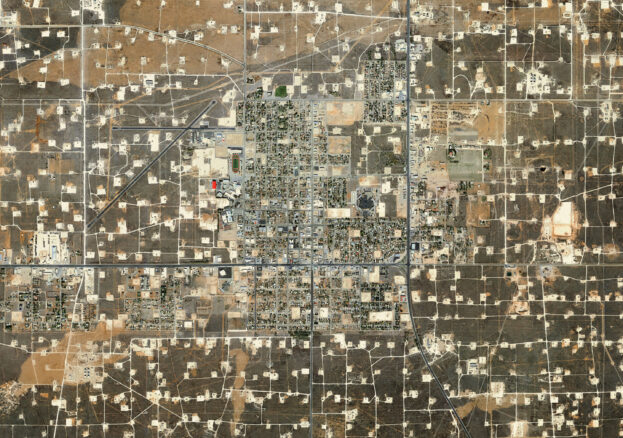 The University of Salford Art Collection was established in 1969 – now, under 50 years later, it includes around 700 works by artists including Bridget Riley, David Hockney and Gilbert and George. What's in Store? is a unique showcase of the collection, organised with Salford Museum and Gallery as part of The University of Salford's 50th anniversary celebrations. Featuring works by over 30 different artists, many of which have not been on public display together before, the exhibition traces a line from the origins of the collection through to its future development.
Beginning with a focus on artists working in the North of England, including L.S. Lowry (who was in turn inspired by French
artist Adolphe Valette, who lived in Manchester in the early 20th century), the initial collection expanded to include a range of British print makers such as Elisabeth Frink and Patrick Hughes, before focusing on areas including Chinese contemporary art. The university's first co-commission, an artist film by Cao Fei called Haze and Fog (2013), has been exhibited around the world, including at the Tate Modern in London, the Centre Pompidou in Paris and MOMA in New York.
Now, there's a growing emphasis on digital and media-based works; the university co-commissioned two works by acclaimed digital artist Rachel Maclean with HOME, and has collaborated with Manchester International Festival and CFCCA to support a new commission by meteoric young artist and composer Samson Young. Looking forward, the aim is to collect more work by women artists in the coming years. What's in Store is, then, a rare public snapshot of a collection that will continue to evolve and grow; who knows what the same exhibition would look like in another 50 years.