Islington Mill
Greg Thorpe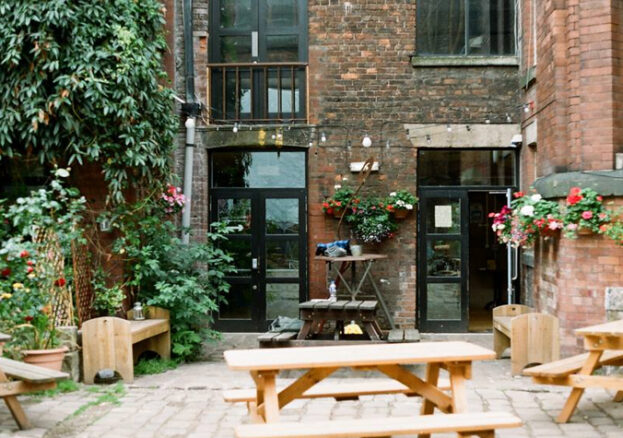 After closing its doors in 2017 to undergo an extensive redevelopment project, Islington Mill is back, and we couldn't be happier. There aren't many venues in Greater Manchester that feel so creatively alive as this place. Operating under a steadfast belief in the DIY maxim, Islington Mill is fiercely independent, supportive to artists of various disciplines, and creative in every respect.
A little on its history. When Islington Mill received Grade II listed status two decades ago, laid-back visionary Bill Campbell leased a single floor. The Mill was built for cotton spinning in 1823, but partially collapsed just a year after construction. Not only did it bounce back soon after, but the newly restored version (much of which stands today) is considered an exemplary piece of 19th Century mill architecture. This try-again spirit lingers in the continual re-imagining of the Mill: as gig venue, gallery, performance space, school, studio and residence.
The Mill's first arts events and exhibitions took place in 1999, with Campbell acquiring freehold for the rest of the building two years later. Since then, the Mill has become an internationally recognised arts centre. The building and its host of itinerant creatives foster new and unexpected things from any given project, while music festivals like Sounds From The Other City and Fat Out Fest, which grew from the mill, follow models like no other among city festivals – nurtured, not sponsored, and curated from the ground up – a radical approach in the bleak world of Heineken-powered compounds.