What is Manchester Art Gallery? at Manchester Art Gallery
Sara Jaspan, Exhibitions Editor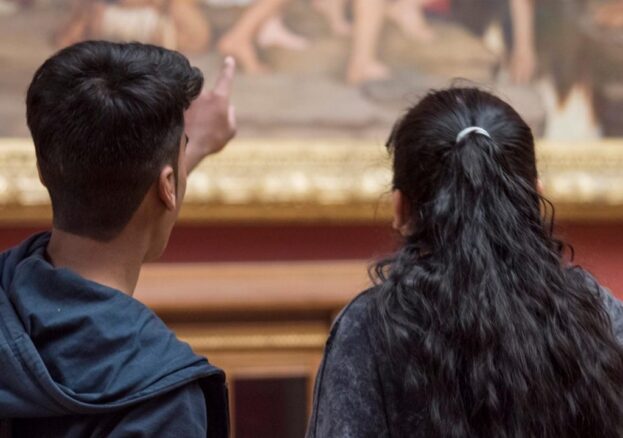 Located in the very heart of the city, overlooking the spot where the Peterloo Massacre took place just over two centuries ago, Manchester Art Gallery is a publicly funded civic institution and as such belongs first and foremost to the people who live here. Over the course of its nearly 200-year history it has accumulated a vast collection of over 46,000 objects and presented exhibitions and displays that have been enjoyed by countless visitors. But how often has it been asked: What is Manchester Art Gallery?
With this deceptively simple question as a starting point, the first-floor gallery space located in the original wing of the Sir Charles Barry designed building is to become the first of Manchester Art Gallery's permanent displays to be completely transformed since they were first hung in 2002. The new exhibition will explore the Gallery's origins – going back to when it was first established in 1823 as the Royal Manchester Institution – its history since, its sizeable collection and its place within the city. Artworks and objects from across the years and around the world will be brought together in the exploration of this story and visitors will be invited to vote on what works they feel should be on display going forward.
Asking weighty questions that do not shy away from the politics of historic museum and gallery collections – such as 'Where did and does the money come from' and 'Where are all the objects and how did they get here – as well as more simply, 'What is the point of a public art gallery?', Manchester Art Gallery reopens to the public post-lockdown with a thought-provoking return to ground-zero. What better place to start?