Welcome to Night Vale
Chris Horkan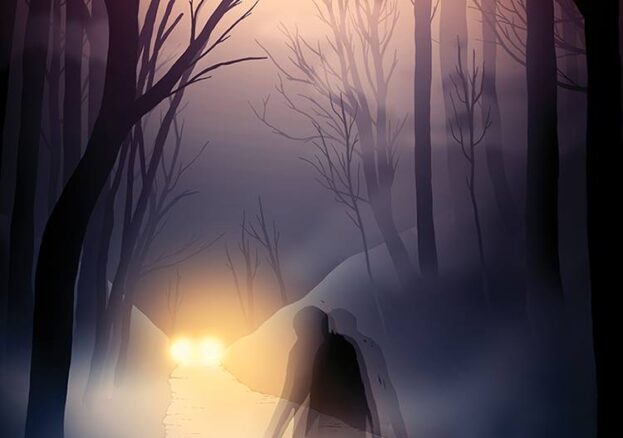 The creators of Welcome to Night Vale – one of the most downloaded podcasts in the world – have announced the return of their wildly popular live show to Europe and the U.K. in October, complete with a brand new script, Ghost Stories.
Like the podcast, the live production of Night Vale brings stories of the surreal desert town of Night Vale to the stage as a fully-realized live show delivering rich, nuanced drama in the form of a community radio show hosted by Cecil Palmer (played by Cecil Baldwin).
With guest stars and live musical score by Disparition,Ghost Stories appeals to uninitiated audiences as well as to dedicated fans of the podcast, who hang on Cecil's every word. This unique script – the fifth live script since hitting the road in 2013 – works equally well as a standalone show and as a complement to the constantly evolving narrative of the podcast.
Joseph Fink and Jeffrey Cranor created the Welcome to Night Vale podcast in 2012, having met through the anarchic, award-winning New York-based theater group the New York Neo-Futurists. The show quickly became an underground success; in July 2013 it was downloaded 2.5 million times, making it No. 1 on iTunes, ahead of popular programs such as This American Life and Radiolab. That August, it was downloaded 8.5 million times.
Instead of selling advertisements to fund the podcast, the Night Vale team decided to draw on their backgrounds in the performing arts to launch a touring live show, which has attracted capacity crowds to increasingly large venues in the U.S., Canada, Australia and New Zealand. Harper Perennial published the first Welcome to Night Vale novel, by Fink and Cranor, which debuted at #4 on The New York Times Fiction Bestseller list.