We Invented The Weekend
Creative Tourist
We Invented The Weekend is a bold and creative free festival for everyone, celebrating all the activities that make the weekend great. Head down to MediaCity and Salford Quays on 3 and 4 June 2023 for everything from disco boats to DJs, street food and street sports.
A brand new free festival for everyone
The inspiration for this packed weekend festival goes right back to 1843 when the idea of the weekend was conceived and granted. Up until the 19th century, everyone in the UK worked a 6-day week. It was only in 1843 that workers' rights activists launched a campaign to finish early on Saturdays. Headed up by Robert Lowes (Salford Lyceum director, activist and also Sir Ian McKellen's grandfather), the movement successfully fought to win workers the right to leisure time on a Saturday. And the weekend was invented. A sweet gift to workers all over the world.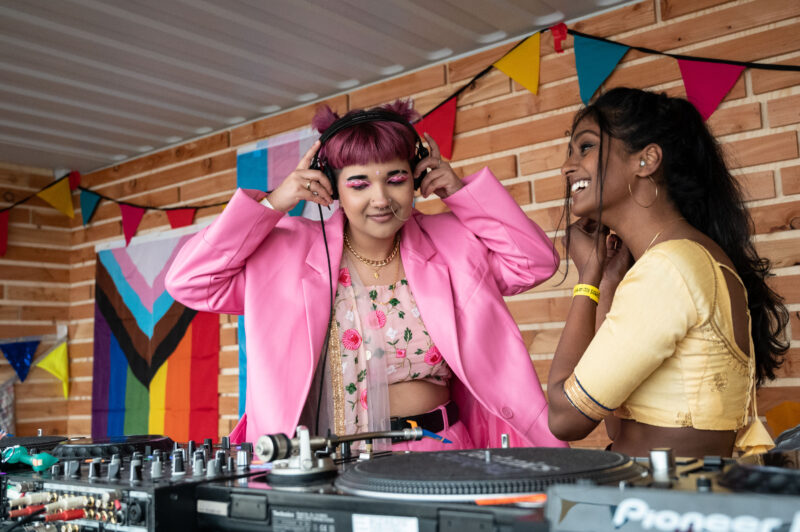 This huge achievement in history is set to be celebrated with an imaginative and free festival in Salford. It's going to be an enormous, vibrant and thrilling weekend of theatre, music, sport, workshops, food, dancing and laughs to mark the freedom of leisure time and the importance of the weekend.
Eclectic highlights include community activity from Rambert, one of the world's most diverse dance companies, a discussion by the Great British Sewing Bee's Patrick Grant and Wayne Hemingway MBE on sustainable fashion and the history of the local textile industry, and for families, CBeebies Bedtime Stories LIVE. Music lovers can check in with local heroes Sounds From The Other City who will leave their Chapel Street home to present SFTOQuays, cruise the Ship Canal on a 'Get Your Docks Off' musical themed boat trip, and watch a set by dancehall don Craig Charles.
The festival has been created in partnership with some of the most influential cultural organisations across the city.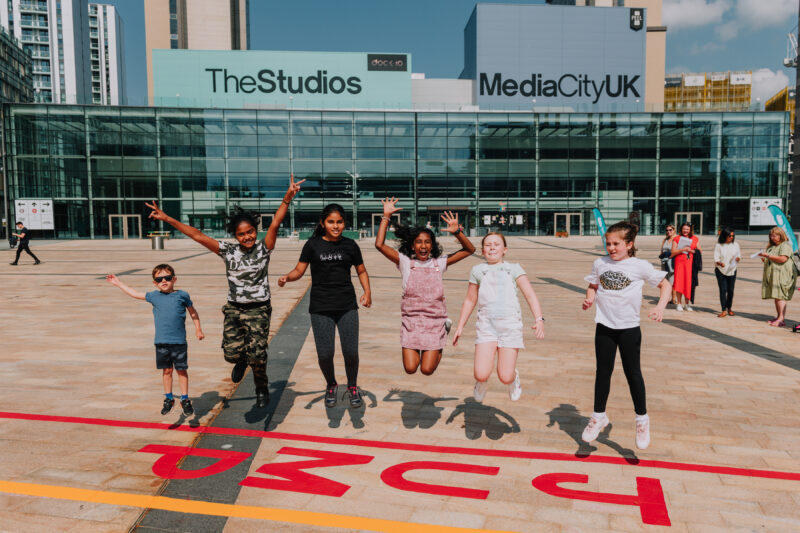 The festival is being overseen by aforementioned designer Wayne Hemingway and has been created in partnership with some of the most influential cultural organisations and venues across the city. The Lowry, the University of Salford, Sounds From The Other City, RHS Bridgewater and the Science and Industry Museum will all feature. The BBC will also be contributing to this family-friendly event with CBeebies Bedtime Stories LIVE, and some familiar faces from CBBC and CBeebies will make an appearance on the main stage too.
With everything from street sports, vintage markets, and creative workshops programmed right across MediaCity and Salford Quays, there really is something for everyone at We Invented The Weekend. Check out the festival website via the button below for the latest word on what's on.